top bonus
MLB World Series 2018 Betting
sign up offer
Bet with the Expert Edge - Stats, Insights & Specials
BET NOW
New Customers Only, Over 18's, T&C's apply.
Betting Tips
---
Boston Red Sox vs Los Angeles Dodgers Betting 2018
Two of MLB's perennial powerhouses meet in this year's World Series as the Boston Red Sox and LA Dodgers face off to decide the 2018 World Champion.
Both teams feature a lineup of all-stars in the field as well as on the mound so this year's betting markets are ripe for value at the dismay of many top World Series bookmakers. Not only will the outright and series markets offer opportunity for return but the player prop markets should be considered as well.
The Red Sox, led by the league's top offensive unit, took down the reigning champs in the Houston Astros after defeating their rival Yankees to reach their fourth World Series since 2000. The LA Dodgers fended off a rising Brewers squad after beating the surprise Atlanta Braves to reach their second consecutive championship series.
The Boston Red Sox open as the favourites to win the 2018 World Series at 2/3 odds.
2018 World Series Odds
| Team | Record | World Series Outright Odds | Win Series 4-3 | Win Series 4-2 | Win Series 4-1 | Win Series 4-0 |
| --- | --- | --- | --- | --- | --- | --- |
| Boston Red Sox | 108 - 54 | 2/3 | 16/5 | 7/2 | 9/2 | 10/1 |
| Los Angeles Dodgers | 92 - 71 | 6/5 | 5/1 | 6/1 | 13/2 | 14/1 |
---
Recommended World Series Betting Sites

Secure

Trusted

Verified

Advertiser Disclosure
1
Bet with the Expert Edge - Stats, Insights & Specials
Read Review
T&Cs Apply. 18+ Gamble Responsibly
2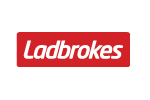 Read Review
Terms and Conditions apply for all bonuses. Must be 18+ to participate.
---
World Series Schedule 2018
Game
Date
Time (EST)
Location
Game 1
Tuesday, 23 October
8:09 pm
Boston, Fenway Park
Game 2
Wednesday, 24 October
8:09 pm
Boston, Fenway Park
Game 3
Friday, 26 October
8:09 pm
Los Angeles, Dodger Stadium
Game 4
Saturday, 27 October
8:09 pm
Los Angeles, Dodger Stadium
Game 5*
Sunday, 28 October
8:15 pm
Los Angeles, Dodger Stadium
Game 6*
Tuesday, 30 October
8:09 pm
Boston, Fenway Park
Game 7*
Wednesday, 31 October
8:09 pm
Boston, Fenway Park
---
Betting the World Series
Also known in the United States as "The Fall Classic," Major League Baseball's World Series is the culmination of a 162-game season and month-long playoff. When it comes to baseball betting, there are plenty of opportunities both before and during the World Series, as bookmakers will takes wagers on who will win the title, individual games, run totals and a host of prop bets.
Road to the World Series
Major League Baseball consists of 30 teams playing in two leagues, the American League and the National League, with each league divided into three divisions of five teams apiece. In each league, the three division winners all qualify for the postseason as well as the two non-division winners (called wild cards) that have the best records. Playoff seeding within each league is determined by best overall record among the division winners.
Wild-Card Games: The two wild-card teams from each league play a one-game play-in to advance to the Division Series round.
Division Series: In each league, the winner of the wild-card game faces the division winner with the best record in a best-of-5 series, while the other two division winners also play a best-of-5 series.
League Championship Series: The winners of the two American League Division Series and the winners of the two National League Division Series each play a best-of-7 series for the right to meet in the World Series.
The first World Series was played in 1903 and featured the Boston Americans and Pittsburgh Pirates. The best-of-7 series takes place in mid-to-late October and features the champion of the American League and National League.
Before 2003, home-field advantage in the World Series rotated between the two leagues. But from 2003-2016, the winner of the summer All-Star Game got the advantage. From 2017 on, the team with the best overall record during the season receives home-field advantage.
Betting World Series Odds
Betting on the World Series is similar to betting MLB during the regular season. Bettors can pick one team to win the series, bet on individual games and wager on interesting prop bets.
MLB money lines are based on positive and negative figures and indicate how much money a better must wager to win A$100 or how much a A$100 bet would win. Negative numbers indicate how much you must bet to win A$100. For example, if Boston has a money line of -190 it means you must bet A$190 to win A$100.
Positive numbers indicate how much you'd win from a A$100 bet. So if Arizona has a money line of +140, it would mean a win of A$140 on a A$100 bet. To work out how much you'd win on a different bet amount, you just have to scale the figure up or down proportionally.
Betting the totals involves betting how many runs will be scored in a single game by both teams involved combined. If the over/under market for this game is set at 8.0, you would be betting on whether or not the teams would score more or fewer than 8.0 runs combined.
World Series Predictions and Betting Tips
Bettors often look both to historic trends as well as individual matchups to determine which team to wager on. One thing to consider is whether a team had an easier time in the series prior and is therefore well-rested.
If a team wins its previous series quickly, it can "set its pitching rotation" and have its best pitchers ready to go in Games 1-3. But if a team plays seven games to win its previous series, its third- or fourth-best starter might have to face the other team's best pitcher.
Bettors looking at individual game wagering can also see how pitchers have historically fared against the opponent and how that pitcher has trended during the playoffs. The best team in the regular season doesn't always win the World Series. In fact, from 2008-17 only three teams that finished with the best record won the championship.
Bettors sometimes favor wild-card teams, in part because they played meaningful games all the way until the end of the season. Twice from 2008-2017 wild-card teams have won the title.
Favourites and underdogs have been fairly evenly split in winning World Series titles in recent years, but here's a trend to make note of: In the three Game 7s played from 2014-17, the home team lost every time.
Tips for World Series Prop Bets
Just like in most major championships, there are a lot of prop bets available for those looking to have some fun.
Perhaps the most popular prop best is wagering on which player will win the World Series Most Valuable Player award. Position players tend to get lower odds than pitchers for MVP because they appear more often. From 2004-2017, only two pitchers have won the award. The odds are longer for a reason.
Some of the more exotic prop bets in the past have included which manager gets ejected first, whether a player flips his bat after hitting a home run, who gets hit by a pitch first and how many total players get beaned in the World Series.
Bettors can also wager on Series-long prop bets, such as total hits or home runs by individual players or teams, player-vs.-player wagers over the course of a series, and single-game prop bets. The choices are plentiful.
---
Recent World Series Winners & Odds
| Year | Winning Team | Winner's Odds | Series | Losing Team |
| --- | --- | --- | --- | --- |
| 2017 | Houston Astros | +150 | 4-3 | Los Angeles Dodgers |
| 2016 | Chicago Cubs | -190 | 4-3 | Cleveland Indians |
| 2015 | Kansas City Royals | -104 | 4-1 | New York Mets |
| 2014 | San Francisco Giants | +100 | 4-3 | Kansas City Royals |
| 2013 | Boston Red Sox | -140 | 4-2 | St. Louis Cardinals |
| 2012 | San Francisco Giants | +155 | 4-0 | Detroit Tigers |
| 2011 | St. Louis Cardinals | +135 | 4-3 | Texas Rangers |
| 2010 | San Francisco Giants | +125 | 4-1 | Texas Rangers |
| 2009 | New York Yankees | -200 | 4-2 | Philadelphia Phillies |
| 2008 | Philadelphia Phillies | +115 | 4-1 | Tampa Bay Rays |
---
Betting Tips