8 Essential Premier League Stats
The English Premier League (EPL) is fast-paced, frantic and seemingly unpredictable; in fact, it's the potential for shock results and explosive local derbies that contributes to its giant global fan base. However, all this can make it difficult to know where to start with betting, especially when faced with so many markets and exciting in-play opportunities. Fortunately, hidden beneath the chaotic exterior of the EPL are a number of reliable trends that could make your weekend watch a profitable one. Here are the essential statistics and trends to consider when betting the Premier League:
1. The Most Common Scoreline
TThe EPL might be known as one of the most exciting leagues in the world, but that doesn't mean that every game has a very high goal count. The most common scoreline in the Premier League is actually 1-0, which typically makes up around 20% of all match results each season. The second most common scoreline is 2-1 on average. The most common score for a draw is 1-1, not the suspected nil-nil. Bear these figures in mind when betting on the correct score market or over/under market, particularly when two closely matched teams go head to head.
2. The Most Common Half Time Score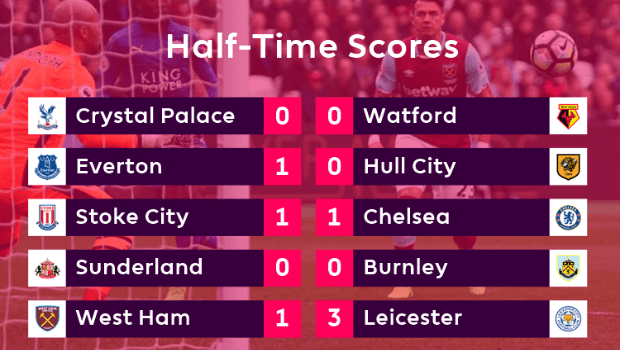 An even more reliable result tends to be the 0-0 draw after 45 minutes. On average over the past few seasons, around 30% of matches were goalless when the half time whistle blew. This stat isn't just useful for the half time scoreline market, but also for the half time/full time market. It can be particularly lucrative for punters who identify a team specialising in late goals; be sure to keep an eye on the club who had a tendency to score late in games in the previous season. Teams can average as late as 55 minutes before their first goal goes in.
3. The Home Advantage
Some say that the home advantage is becoming less relevant in the Premier League, but the statistics beg to differ. Home wins on average can account for around 45% of results during a season, while draws average around 20% and away wins just over 30%. Next time you're weighing up a tight contest, remember to factor in morale boosting home support, often referred to as 'the 12th man'.
4. Number of Cards Per Game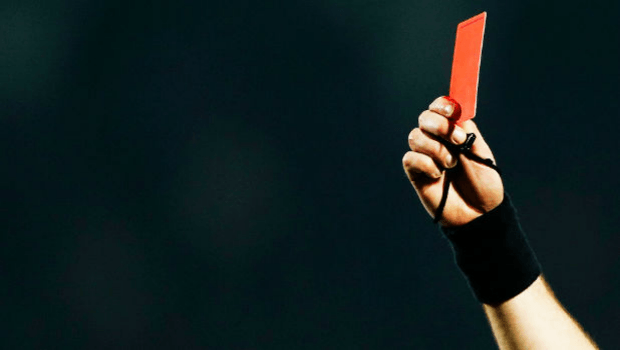 When it comes to cards per game, the stats aren't nearly as volatile as the players. Taking high intensity derby games out of the equation, there tends to be a relatively consistent figure for the number of cards a given team will pick up. In past seasons, there has been an average of a little over 0.15 red cards per game and around 3.5 yellow cards, with few deviations from these numbers.
5. Goals Per Game Averages
Goals per game average in the EPL has remained remarkably consistent despite the evolution of football tactics over the past 2+ decades. In recent years, the lowest average was 2.45 goals per game in 2006/7, one of the lowest all time. The highest averages in the past few decades have come recently as the league has broken 3.0 gpg. As we've seen, this doesn't necessarily mean that most games will see a hatful of goals, but rather that high-scoring fixtures happen a little more frequently. This could have something to do with the widening gulf between the top and bottom of the league, with top teams sometimes recording wins of 4, 5, and 6 -0 over struggling clubs.
6. New Year's Omens
A saying that gets rolled out every year is that the team sitting at the top of the league on New Year's Day will generally have the staying power to go on and win the title. Historically speaking, there's some truth to the claim, as the New Year's front runner has gone on to win the Premier League almost 50% of the time. Equally, some teams have built a reputation for running out of steam in the second half of the season. One of the worst post-New Year collapses in EPL happened in 1996. Newcastle held a 12-point lead heading into January 1996 yet surrendered their lead to Man United by season's end.
7. League Top Scorers
At the start of every season football fans ponder who will be the Premier League's top goalscorer and with high odds often available along with relatively few genuine candidates to pick from, it can be surprisingly easy to exploit this market. The top scorer has come from a top four team in almost every season so be sure to consider the season's favourites and their leading strikers when betting on the league top scorer.
8. Time Of Goal Trends
The 'time of next goal' and 'goal to be scored in the next 10 minutes' markets are among the most exciting to bet on in-play. This is partly because these outcomes are best predicted on the spur of the moment, when the build-up looks promising, or a team is under pressure. That said, teams do display trends that can be analysed in advance. A poor team can concede goals late in the game when they are tired, or a top club might concede a goal due to complacency when winning comfortably. Having this knowledge at hand can be invaluable when making in-play choices.
To test your knowledge of the stats on the latest football betting markets, be sure to visit one of our top football betting sites, including visiting one of the internet's top bookmakers, Bet365, who is offering an exclusive sign-up bonus for anyone signing up for a new account today!
Terms and Conditions apply for all bonuses. Must be 18+ to participate.