Football Betting Strategy: In-Play Betting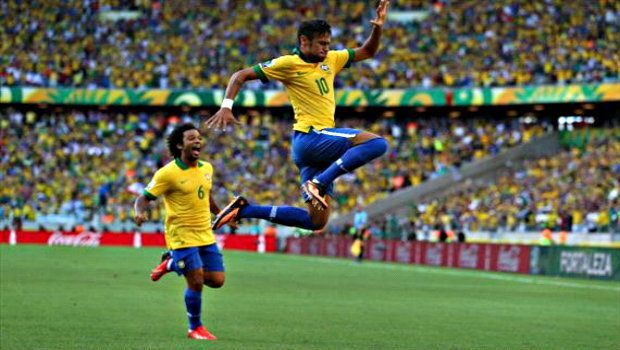 A huge innovation in online gambling in recent years, in-play betting across all sports has proven wildly popular with punters. Nowhere has this been truer than with football, which provides a perfect format for live speculation and wagering. However, before you go out and start placing your bets, it's worth taking a few moments to understand this dynamic form of football betting.
Assessment
One of the main attractions of football in-play betting is the capacity for assessment; you're able to check odds with concrete knowledge on your side. In other words, since you can view how a team is playing and the match is shaping up, you're better informed than when simply making a bet before the game. Bet365 Sports, Ladbrokes Sports and Paddy Power Sports all have live streams of games online, providing up-to-date statistics and information to help you make a judgement on odds' values.
Simple Concept
The concept is simple; at any time during a match, you're able to bet on certain outcomes. The odds for these outcomes will change frequently according to a number of factors; how the two sides compare with each other, how much times is left, the score, injuries, sending offs – pretty much any incident within a game can have an effect on live odds.
Example | 2012 Champions League Final
Chelsea VS Bayern Munich
Let's have a look at a real-life example to get a better idea of football in-play betting in action. The 2012 Champions League Final was a pretty eventful evening for Chelsea and Bayern Munich, a fact which was heavily reflected in the odds offered by, for instance, Paddy Power Sports. At the start of the game, Bayern Munich were favourites at 4/11, while Chelsea were being offered at a slightly more attractive 2/1.
Scoreless at Half
At half-time, with the score all level at 0-0, this hadn't really changed. Munich had squandered a number of good chances, but since they hadn't made it onto the score sheet, they were valued at 2/5, and Chelsea at 15/8. Between 45 mins and 80 mins, the only minor adjustment was the shortening of Chelsea's odds to 7/4 as it became clear that just one goal would most likely win the game.
Muller in the 83rd
Then, on 83 mins, Thomas Muller headed past Petr Cech. Paddy Power Sports immediately changed its odds to 1/40 for Bayern Munich – i.e. almost a dead certainty – and 12/1 for Chelsea. At this point, it seemed crazy to even consider a Chelsea win, so the vast majority of punters were throwing their cash behind Munich, albeit for a minimal return.
Drogba in the 88th
When Didier Drogba scored on 88 mins, the odds returned to normal – 4/6 and 5/4 for Munich and Chelsea respectively. When Arjen Robben's extra-time penalty was saved by Cech, the bookies started to get a little nervous, shortening Chelsea's odds further and offering a little more incentive for a Munich win, too.
Penalties
Finally, at penalties, Paddy Power Sports was unable to split them at all. Both Munich and Chelsea stayed put at 9/10, meaning a punt at this juncture was as much about guesswork as the two keepers' upcoming dives.
Other markets you can bet on in-play include 'next goal scorer', 'next person to get sent off', 'corners' and 'cards', 'number of goals', 'winning margins' and several other niche areas that aren't always easy to predict. Football betting is always exciting; football betting live is just about as thrilling as it gets.
Terms and Conditions apply for all bonuses. Must be 18+ to participate.