Horse Racing Betting Strategy: How to Read Form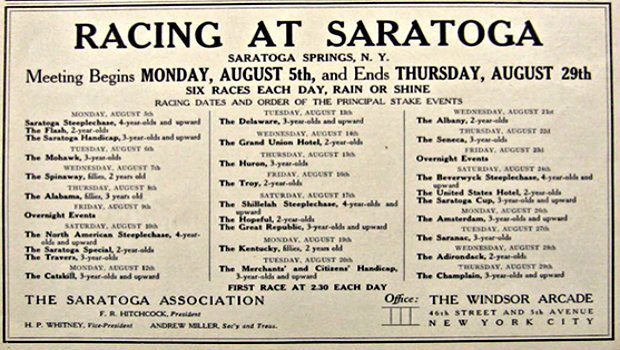 At first, the close-knit, dense style of the horse racing form can appear confusing – but once you get accustomed to the small-print, studying the credentials of a horse couldn't be simpler.
Form Pages
Next time you're thinking about horse racing betting, go to websites such as Paddy Power Sport or Betfair Sports and go straight to the form pages. Now, where to start? Well, the first port of call should always be recent form. Having a win or a second in a horse's last run is key, and you find these figures immediately below the trainer's name. The right-hand figures are the horse's most recent results, working back to the left.
Card Info
The name of the horse is highlighted, next to which will be its weight. Here, '11-10', for example, means eleven stone and ten pounds, and this is immediately above the horse's age and the trainer's name. From here, if you navigate down the page to just below the horse's form figures, you will spy the horse's OR, or, 'Official Rating'. This is a rating given to the horse based on its past runs; the higher the number, the better form the horse is in.
Below this, you will find detailed records of how the horse has run and where it has finished in all of its races. Immediately to the right of this, we are given its total money winnings – again, the higher the figure, the better the horse.
Track Lists
And now for the really important stuff. Underneath the information above, you come to a list of the tracks at which the horse has won. Next to each track is information concerning the distance at which each winning race was run, the status of the race (which usually denotes the calibre of the competition), the ground on which the race was won (for example, gd-soft is good to soft ground), the date of the race and the prize-money won.
Latest Form
Finally, immediately below this, are the horse's last three or four races (depending on space in the paper), and the way it performed in every one. Indeed, the form is so detailed that information on exactly how the horse coped with its previous run is provided with delicate precision. Accompanying this information are the details of other runners, how they performed and the characteristics of the track and other variables, such as the ground and number of fences.
Horse racing betting is all about understanding the form and using it to your advantage. Sure, every now and then you might get lucky with a chance wager, but the proper punters out there – the ones who make a tidy profit from a day at the races – will be able to scan the horse racing form in a matter of moments and know where they want to place their bets.
Betting Strategy Articles
---