Horse Racing Betting Strategy: Placepots Explained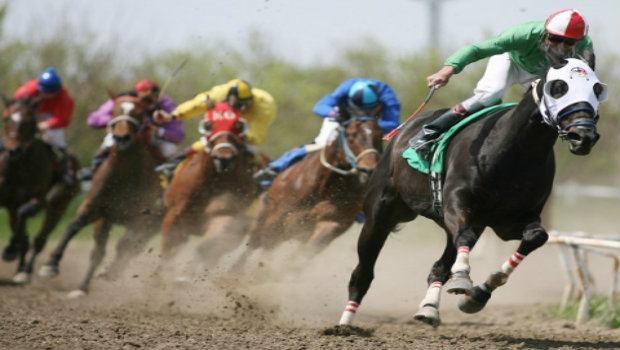 When the football season finishes, punters who usually bet on the beautiful game may not know where to focus their attention. Luckily, there are loads of horse racing meetings taking place throughout the summer, offering a wide range of betting options for experienced and novice bettors alike.
'Placepot' Explained
One of the most popular racing wagers is the 'placepot' bet. In a 'placepot' bet, you choose a race meeting and then select one or more horses from the first six races to finish in a placed position. If you manage to pick a placed horse in each race, you will receive a dividend. The average placepot dividend is around £500 (to the pound), making this a very attractive betting option, especially when you consider how little you can invest - placepot stakes can start from as little as 5 or 10p per line.
Calculating Total Cost
When calculating the total cost of your overall bet, you simply multiply your chosen stake by the number of selections picked in each of the six races, e.g. if you have chosen two horses in each race and your stake is 20p, your total bet would be 2 x 2 x 2 x 2 x 2 x 2 x 0.2 = £12.80 (64 accumulator bets x 20p). The dividend is paid to the pound, so if you have chosen a stake lower than this, your returns will be a portion of this figure.
The race by race nature of placepots make them a simple and enjoyable way to bet on a race meeting, as your wager potentially gives you an interest in the first six races of the day. Placepots are a popular bet among racing fans as they can lead to large returns from a small stake.
Varying Place Positions
When making a 'placepot' bet, it's important to look at each race of your chosen meeting carefully, as the number of place positions varies depending on how many runners are in the race. In races with four or fewer runners, you will have to pick the winning horse. In races with between five and seven runners there are first and second places available, while races with eight or more runners offer three places. Four places are available in handicap races that have a field of sixteen or more runners, and it is often in these large handicap races where the value is found – if a horse with long odds places, it is likely that the placepot dividend will be a considerable figure.
Avoiding Favourites
When selecting horses for a 'placepot' bet, it is advisable to choose runners that are not the favourites for their race. Although picking a favourite may often lead you to a winner, with placepots you only need a horse to place, so picking horses with slightly longer odds will give you a more profitable return with only marginally increased risk. (N.B. If any of your chosen horses are withdrawn, your selection will automatically be switched to the favourite in that race.)
If you're looking for a new betting option and fancy your chances on the horses, pick a meeting and give placepots a try at Ladbrokes today! It can be tricky to land yourself a winning 'placepot' bet, but when you do, it'll bring you a sizable return.
Terms and Conditions apply for all bonuses. Must be 18+ to participate.