Specials Betting
Bet365 Sign Up Offer
Open an account with bet365 today and bet on a huge range of markets with the world's favourite online sports betting company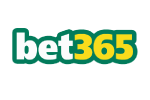 In recent years, there has been a growth in the availability and popularity of specials betting, also known as novelty betting, particularly on TV shows. The long-running favourites, such as Eurovision, X-Factor and Britain's Got Talent, make up the majority of the market, but even some of the less viewed shows, such as Love Island and Great British Bake Off, provide ample opportunity for some value at the best specials betting sites.
Recommended Specials Sites
Secure
Trusted
Verified
1

Open an account with bet365 today and bet on a huge range of markets with the world's favourite online sports betting company

18+, T&C's Apply. https://www.gamblinghelponline.org.au/
Audience Following Effects Betting Specials Market
While these markets may often seem somewhat random and difficult to predict, it is perfectly possible to find the value in the market with some research. The first thing to consider is the likely audience for each show. While it is somewhat of a generalisation, it would seem likely that the average age of the viewers of X-Factor would be lower than that of Strictly Come Dancing, and no show is more viewed than Eurovision.
Understanding the Contestant When Specials Betting
As a result, the voting audience will tend to focus on different aspects. Looking at past winners on X-Factor, there is a strong tendency for the young, attractive male acts to do well. Victories for Joe McElderry, Matt Cardle and James Arthur in recent years, as well as Marcus Collins' second place last year demonstrate this fact.
In the past six series, there have only been two contestants in the Over 25s category to even reach the final, suggesting we can rule them out almost immediately. The female contestants generally have to be exceptionally good and highly attractive to overcome the general voter tendencies, hinting at where the value might be in novelty TV betting.
If we compare this with Strictly Come Dancing, there has been far more of an even spread with five male winners and four female winners in the nine seasons. This is similarly reflected in the voting patterns. With an older audience, there seems to be an emphasis on quality over appearance, meaning we should focus our attention on different characteristics.
There is also an advantage, particularly on the dancing shows, to look into a celebrity's past. In season ten, Denise van Outen has constantly had to fight back against criticism that she has an unfair advantage with a background in dance and musicals, while Louis Smith's gymnastics background provides suitable, transferable skills.
Consider Betting Early Favourites
Another thing to bear in mind is that the early favourites are rarely the acts that go all the way through the show to win. The early favourite tends to be the best act at the very start of the show. The problem they then have is to show the improvement that the judges and the public are looking for as the show progresses.
Often their high level is difficult to improve on, and as a result, they tend to drop in the public and judges' estimation as the other acts improve. Research and understanding the audience are the keys to finding the value bets in novelty TV betting. Once you know what people are looking at, plus any acts that may have an unknown advantage, it is clear which acts your novelty betting should focus on.
Contributors
Hi, I'm Dean Ryan
"A passionate sports betting broadcaster and journalist with over 15 years spent in the gambling industry."
Interests
Sports Betting
Odds Compiling
Horse Racing