2012 US Presidential Election Betting Preview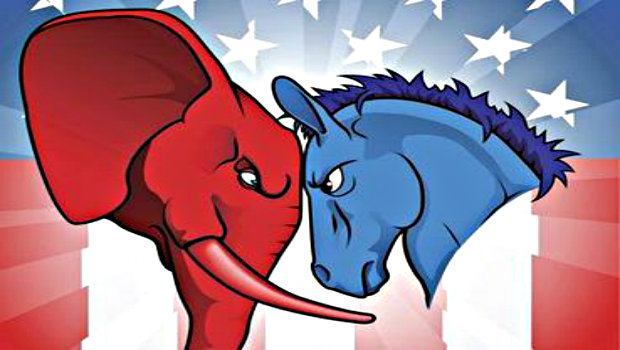 In case you didn't know, 2012 is an election year in the United States. Political betting has become increasingly popular in recent years, and the US presidential elections are at the summit of the market. Here, we preview the 2012 US presidential election: the Republican Party's candidate elections, Obama re-election odds and who to bank your dollars on for 2012.
GOP Primary
Firstly, let's have a look at the Grand Old Party's (GOP) ongoing primary. Put simply, the Republicans have not yet established a viable presidential candidate – and time is running out. The large primaries towards the end of the race mean candidates will have to bring their A-game in order to become accepted as genuine leader material.
2012 Favourites
It has been a candidate election characterised by rapid surges in popularity for certain individuals, before equally dramatic slumps. However, Mitt Romney is still the favourite in the race, though Rick Santorum has never been that far behind. Romney currently has odds of 7/50 with Betfair Sports and an even shorter 1/12 with Bet365 Sports; these odds make him 51/25 and 11/5 on the same websites to become America's next president.
Rick Perry looked high and dry when he forgot which government department he wanted to scrap in the Michigan GOP debate, but the Texan Governor made an unexpected surge soon after. Similarly, Rick Santorum at one stage did not look viable, but made an impressive comeback. Some bookmakers now rate him at 7/1 odds to take the Republican race, and this is only likely to get shorter as the race nears its climax. Former bookies' favourite Newt Gingrich has slumped recently, holding around the 50/1 mark at most major political bookmakers.
Fluctuations Equal Better Odds
The Republican race is a betting market inevitably characterised by fluctuations. However, this can be attractive; because the race has not yet been solved, Romney's, Santorum's and others' odds for becoming president are a lot more appealing. If you think you have a good idea of who will get the GOP's vote, then it may be worth placing a wager on November's presidential election now.
The Incumbent | President Barack Obama
Over to Obama. Although we don't know who he will be facing yet, President Obama will have a trickier time of it this time around. From a political standpoint, America's first black president was elected on a "change we can believe in" ticket, promising to turn around unemployment, a post-crash economy and difficult situations abroad in Iraq and Afghanistan. The US public still seems undecided as to whether he has delivered on these promises.
In any case, because he is the incumbent, the Obama re-election odds will naturally be a lot shorter in comparison to his Republican rivals. Paddy Power Sports currently offers around 2/5, while other bookies are offering a slightly less generous 11/20.
Political betting, by its very nature, will fluctuate according to popular opinion. If, for example, Mitt Romney was to ease through the Republican candidacy race, you could easily see his odds shorten beyond Obama's. Our suggestion would be to place a wager now, when odds are longer as results are less sure. A risky strategy perhaps but, when it comes to US presidential betting and political betting as a market whole, nothing's ever going to be easy.
Head over to Paddy Power Sports now to get ahead of the crowds and pick a winner before the next big media story hits the scene and drastically changes the race's landscape.
Terms and Conditions apply for all bonuses. Must be 19+ to participate.