Football Betting Strategy: Cards Markets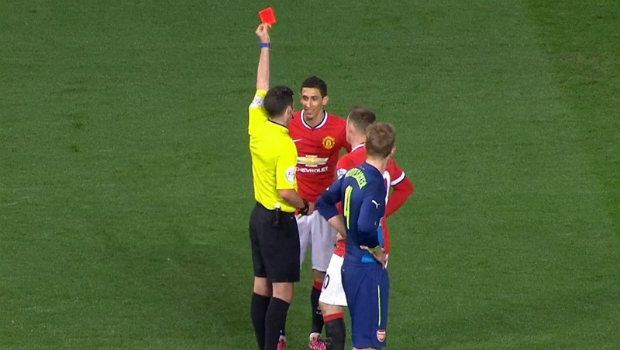 Betting on bookings is one of the most reliable, and frequently overlooked, of all football betting markets. While many dabblers will jump straight in with match predictions with only a team's reputation in mind, few will use that information to judge a total bookings.
Perhaps the main obstacle is the somewhat variable approach bookies take to the card markets. Odds won't be offered on totals before every match (though most good bookies offer them in-play) and the method of totting up totals changes from bookmaker to bookmaker.
Choosing a System
Most gambling sites will use points to tally a team's transgressions. Under this system, a yellow card is normally allocated 10 points, a red card gets 25, and two yellows resulting in a red card is 35. Bet365 Sports, however, award one point for a yellow and two for a red; while some bookies simply offer odds on the number of cards shown during a match. Once you know the system employed by your chosen bookmaker, the betting system itself is a simple matter of assessing a team's reputation, form, tactics and opponent - not to mention the referee officiating.
Take Stoke City, for example. In the 2012/13 English Premier League season the team's bruising reputation was backed up by the stats: with a total of four red cards and 80 yellows making them the biggest offender of the year. It's important to keep up to date with a team's reputation though - they are subject to change. Mark Hughes' new approach is already having an impact, as Stoke currently sit in the middle of the 2013/14 fair play table.
Knowing the Referee
The referee in charge also makes a difference. Even though standards are more uniform, certain refs are keen to impose themselves, while others are happier to allow play to continue. In the 2012/13 English Premier League season, Mike Dean and Howard Webb provided a reliable source of bookings - the duo averaged 3.61 and 3.53 yellow cards per game respectively. In contrast, Chris Foy dished out just 2.1 bookings per game.
Three T's of In-Play Betting
The bookings market is also one to consider for in-play betting, where you should focus on the three Ts: tactics, tempo and temperament. Because the odds fluctuate as the game goes on, both because of the amount of time to accumulate cards and the changing nature of the game, you should time your bets based on a level-headed assessment of these elements.
Tactics
Assessing tactics is perhaps the hardest of the three. Unlike the goal markets, it's not a simple matter of spotting the more attack-minded team. Of course, a team that's penned back is more likely to commit a cynical foul in defence, but there are other things worth looking out for. Quick passing teams are a good example. If the ball is moving around quickly, you're more likely to catch a late challenge; whereas long ball teams aren't presenting as many opportunities for fouls to be committed.
Tempo and Temperament
Tempo and temperament are more subjective, but easier to react to. Watch out for anything that could spark rash responses from the players: goals, bad refereeing decisions, or just time running low. Any one of these can cause a shift in the game dynamic and spark the panic, frustration or lapse of concentration that so often leads to bookings.
To put this new cards strategy into practice, head over to Bet365 Sports today.
Terms and Conditions apply for all bonuses. Must be 18+ to participate.