Football Betting Strategy: Key Stats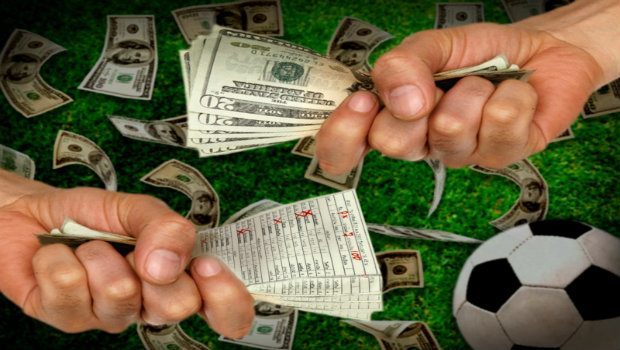 Football betting stats can be incredibly helpful, not just when betting on the standard win-lose-draw scenario, but also for other outright and in-play markets.
Key Stats for Key Markets
Online bookmakers such as Paddy Power Sports, Bet365 Sports and Ladbrokes Sports will offer markets such as 'number of goals scored', 'who will score first', 'number of goals conceded' – and so on. The key stats here are self-explanatory; for 'goals scored', take a look over past performances of individuals in any given team, ascertain who has been on a hot streak and determine whether his odds are good enough to back. It could be wise to back a midfielder whose odds are longer, but who has a habit of getting on the score sheet at a particular time of season or against certain opposition. The same goes for goalkeepers and defences with regards to letting goals in.
Performance Over the Course of the Season
One of the most popular football betting markets offered by online bookmakers is 'correct score'. In order to give yourself the greatest chance of accurately predicting an outcome, it's important to look in detail not only at recent performances, but performances over the course of the season, too.
As an example, let's assume that Fulham were playing at home and you fancied them to win. Firstly, what scorelines have Fulham frequently registered over the course of the last 20 games? If, for instance, they had won 2-0 five times, it would be significant as it's a result that happens more than any other. Before placing a bet with online bookmakers, however, you would want to evaluate that statistic against current figures such as recent clean sheet records and striker proficiency. If Fulham's leading striker had scored six in the last eight and the defence had kept three clean sheets in a row, you might want to combine a 2-0 prediction along with a wager on that striker to score first.
Scoring and Conceding
If in-play betting, you will want to review more in-depth stats regarding a team's prevalence for scoring/conceding at certain times of the game. Another review of Fulham will show that, on average, they tend to score first just after half-time. A stat such as this could lead you to two punts; one on a 'half-time/full-time' wager whereby you would have Fulham behind or drawing at half-time and then going on to draw or win, and an in-play bet with which you could take advantage of longer odds at half-time which you can then sell on at a betting exchange like Betfair Sports after they shorten following a Fulham goal.
Past Figures
For markets such as 'cards' and 'corners', look again at past figures. Fulham tend to register just over one yellow card a game at home, and no red cards. As such, you might not want to bet on a Fulham man being sent off.
Football betting stats that pertain to performances against relevant opposition, look at pertinent periods of the season and help highlight certain trends will help as much - if not more - than taking into account match day variables such as weather and injury lists.
Recommended Betting Sites

Secure

Trusted

Verified

Advertiser Disclosure
Stay In The Loop With Free Bets, Insider Tips & More!
Live Betting. Sports Promos. Sent Weekly.
Betting Strategy Articles