UK General Election 2019 Odds, Tips & Analysis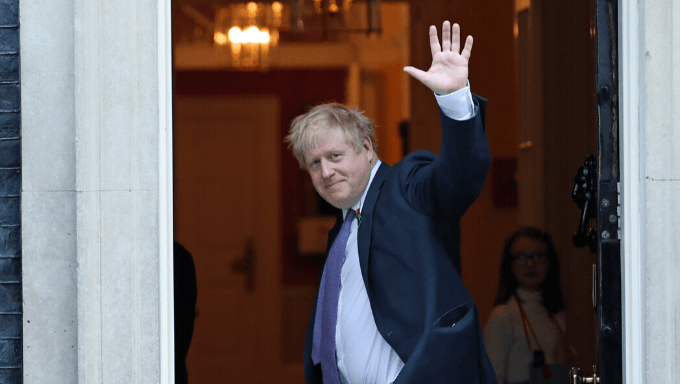 Quick Tips
Conservatives to win Wolverhampton South West - 8/11 with Ladbrokes
Conservatives to win Birmingham Northfield - 5/6 with Ladbrokes
---
In previewing this general election over several months, I've put up two positions available on the political betting sites - Conservatives to win most seats at 4-5, No Overall Majority at 4-6. According to the betting, the first is nailed on at 1-20 with BetVictor, with the second increasingly unlikely at 4-1 with Betway. So where are we and what result will emerge on Friday morning?
The polls are catastrophic for Labour. Opinium record them trailing by 15%, Survation by 14%. The latter was vindicated for its outlier predictions in 2017. At the other end of the scale though, the 6% lead with Comres would likely produce no overall majority.
Critically, there is little evidence of dramatic movement at this late stage. The Tories are consistently polling in the low forties. Labour have risen primarily due to transfers from Lib Dems - perhaps tactical considerations where Labour are better placed to beat the Tories.
Nevertheless, there are still numerous unknowns in this snap general election. The Brexit Party are still taking a decisive share in Labour-held constituencies. If it transfers late to the Tories, dozens more targets come into play. Equally if tactical voting reaches new heights (I expect it will), it has the potential to take dozens of Tory-held seats and deny them a majority. An interesting few weeks of political betting lies ahead.
Turnout Trends Could yet Favour Either Side
Plus as ever, differential turnout could blindside the polls, as we saw in 2017 and the 2016 referendum. Again, this could work either way. Remainers are better motivated and the rise in youth registration is a very positive signal. Nigel Farage keeps saying that many Leavers will stay at home, disgusted by the Brexit paralysis.
However on the other hand younger cohorts are always less reliable voters than the overwhelmingly, pro-Brexit and Tory, over sixties. They make up the bulk of postal votes, which have already been cast and are therefore not contingent upon what effect Storm Atiyah has on turnout this Thursday. A good Labour performance is reliant on getting voters out on the day.
Weather seems likelier to provide a gamechanger than anything from the campaign trail. It is hard to recall any particular moment having a serious impact - not the manifestos, TV debates, Jeremy Corbyn's disastrous interview with Andrew Neil, or Boris Johnson bottling out of that grilling. Opinion seems entrenched.
It is easy to forget amidst all the drama of 2019 that for 18 months following the 2017 election, UK politics appeared to morphing into two fixed tribes, reflecting USA-style culture wars and polarisation. All that changed was a pair of short-lived, mid-term protest uprisings from the Lib Dems and Brexit Party, representing the purest form of either side.
Simplistically, those tribes equate to 40% each for Conservative and Labour. Add in the specifics of this race - Leaver defections from Labour on a much bigger scale than Remainers from the Tories, a deeply unpopular Labour leader, a Tory leader who has always had some crossover appeal - and the balance swings to roughly 45-35.
Several Dozen Marginals Are Extremely Close
So how does this translate into seats? Broadly, I'd say the Tories need to win by more than 7% for a majority. However the potential range is vast. There are dozens of Lab-Con marginals polling within a couple of percentage points. Local factors could make a huge difference.
The really worrying indicator for Labour is constituency polls. Survation record them 15% behind in Wrexham - a seat they've never lost. That equates to a 10% swing - compared to 4% nationally. The same figure as Great Grimsby a fortnight ago. It seems a fair ballpark to apply in Leave-voting Labour seats.
Of course that also means the swing in some other places is way below national swing. Across London and its suburbs, the Tories are going backwards. Both Putney and Chingford & Woodford Green are realistic gains. Labour's problem is that for every Putney, there are ten Wrexhams.
---
Check Out: BetRegal Sports for latest odds, free bets and welcome bonus.
---
Regional Swings Offer Sound Constituency Betting Clues
As explained in earlier pieces on the best Conservative, Labour and Liberal Democrats bets, it makes better sense to back individual constituencies than the main seat lines markets, given all these regional dynamics.
The Tories are now just 1.65 on Betfair to win 340 or more seats. That is probably the right price, but I would much rather take similar or even bigger odds about seats that would surely be among any 340 tally.
I've already recommended five Conservative targets - Wakefield, Darlington, Scunthorpe, Ilford North and Harrow West. The first trio were confident, odds-on picks, the latter highly speculative outsiders.
I'm now adding four more - Bolsover, Wolverhampton South West, Birmingham Northfield, Heywood and Middleton.
---
Previous 2019 UK General Election Tips:
Conservatives to win most seats at 4-5 with Coral
No Overall Majority at 4-6 with Ladbrokes
---
Recommended Betting Sites

Secure

Trusted

Verified
100% Matched Free Bet Up to $300 on your first bet

19+ New Customers opt in, deposit and bet up to $300 at odds of 2.00 or greater within 7 days of registration, excludes cashed out bets. Matched bonus paid in free bets; 7 day expiry. Geo Restrictions. T&Cs Apply See Below. Please Gamble Responsibly.
Stay In The Loop With Free Bets, Insider Tips & More!
Live Betting. Sports Promos. Sent Weekly.
Betting Strategy Articles