Football Betting Strategy: Corners Markets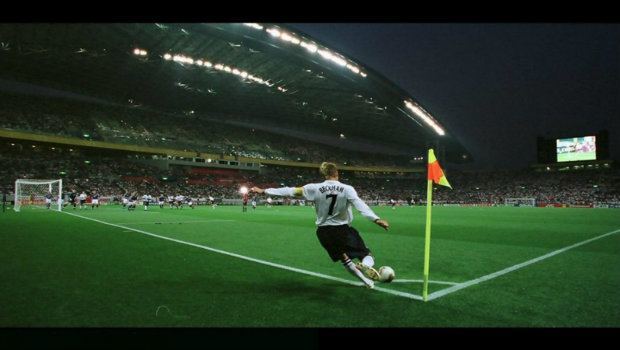 When you're betting on football, corners may seem like one of the least dynamic markets available. In fact, it is a highly strategic market with interesting options available both pre-match and in-play.
Betting on corners before a match can be risky business, because it not only means predicting the tactics of both teams, but also the amount of pressure one (or both) will be under, and, to a certain extent, the tempo of the game. It does, however, have its rewards.
Mostly Evens Pre-Match
During a match, odds remain below or very close to evens, but they can jump to as high as 2/1 before kick off. Take the Championship match between Watford and Brighton scheduled for 28th October 2013. Even with two quick, passing sides, betting on 0-9 corners with Coral Sports gave odds of 6/4. Given the tactics of the teams and the likelihood of a close-fought midfield battle, these were surprisingly good odds.
Corners and Cards
If your football betting strategy relies on larger odds and bigger risks, you should consider pairing the corners market with the cards market - some bookies were offering 4/1 on under 10 corners and under 4 cards in this fixture.
Time of Corner Market
You can also boost your pre-match odds by betting on the time of corners. Bookies like Coral Sports often allow you to call whether a team will win a corner in various 10-15 minute blocks, at odds of up to 5/1. This can be particularly valuable if you know that a team is a fast starter, for example.
In-Play Focus
A similar level of tactical knowledge is incredibly valuable if you prefer football betting in-play. Monitoring a team's style of play and how it shifts in response to the opposition's strategy and changes in the match can help you to catch the bookies out.
A good example of this is Chelsea's home victory over Manchester City on Sunday 27th October 2013. At the end of a pulsating first half, there were seven corners as both sides sought to exert dominance. The trend continued into the second half as Manchester City quickly won the game's eighth corner and, subsequently, took the match to 1-1. With bookies favouring total corners over 12 or 13 in the in-play corners market, and the teams fired up, taking the odds-on shout seemed like the right thing to do.
However, watching for just five more minutes would have revealed a change in style and pace. Both teams were more cautious, more reluctant to lose the game, and valued holding the ball at the edge of the area for players like Yaya Toure to do damage, or waiting for quick balls to Torres or Aguero, rather than running to the line and trying to pump in crosses. So the tactically astute could have taken corners as low as under 10 and still received odds of more than evens.
Pressure Points
For the more statistically minded, the usual pressure points at either end of a half, and particularly at the end of a match, provide fertile times to bet on the timing of a corner. They also create a convenient mid-half lull in which you can assess strategy and make the most sensible over/under call.
Playing the corners markets this way can provide a useful, and far less risky supplement to big ticket markets like anytime goal scorer, so head on over to Coral Sports to check it out.