Betsafe Exclusively Offers Newest NetEnt Slot Wolf Cub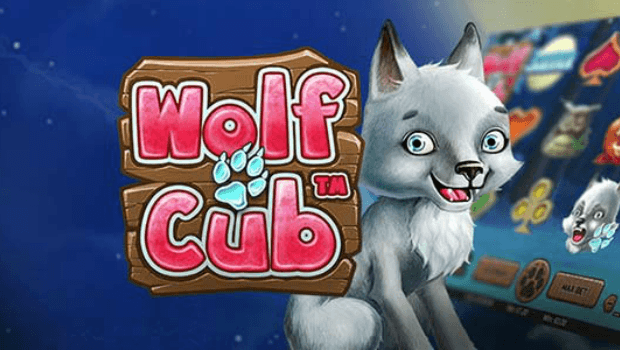 NetEnt and Betsafe have entered into a deal that will see the former's latest video slot creation become exclusively available on the latter. As part of its ongoing mission to push its latest products out across the leading online casino sites, NetEnt has given Betsafe exclusive access to its latest five-reel spinner, Wolf Cub!
Under the terms of the deal, Betsafe will have almost unrivalled access to one of the newest online slot games to hit the market. Although Wolf Cub is also available at one other casino, Betsafe has been given the opportunity to put the full force of its marketing budget behind the game in recent weeks.
Betsafe Offering Exclusive Wolf Cub Promotions
Indeed, to celebrate the exclusive deal, players at Betsafe are able to claim 100 free spins as well as a chance to win a share of £8,000! Taking place between February 16 and March 2, the free spins bonus is open to any player that opts into the deal, deposits £20 and wagers at least £100 on Wolf Cub. Anyone that manages those three steps before March 2 will earn 100 free spins worth £0.20 each.
In addition to this promotion, Betsafe Casino also marked the deal with an exclusive Wolf Cub tournament. With £8,000 up for grabs, participating players had to roll through 20 consecutive spins at a minimum stake of £0.20. By the close of the promotion (February 22), the top 50 earners won bonus cash prizes worth between £50 and £1,250.
What to Know About the Wolf Cub Slot Game
While Betsafe won't continue celebrating the launch of the new slot forever, the game itself looks set to offer the site's customers plenty of reasons to ante-up. Beyond its five reels and 20 win lines, Wolf Cub is available to play from as little as £0.20. For that price, players will get access to a top jackpot worth 100X their stake as well as an enhanced free spins bonus.
At the top level (£200 per spin), players will have the chance to win £20,000 by rolling in five wild symbols (the wolf cub). In addition to the jackpot payout, a combination of bears, owls, snow leopards and even a moose have the ability to unlock prizes worth as much as 600 coins.
To supplement the main payouts, three or more moon silhouette scatter symbols will start Wolf Cub's free spins feature. As part of the game, each reel containing a scatter will see the bonus symbol replaced by a number. These numbers are added together to determine the number of free spins a player will receive. In total, players can bank as many as 115 free spins as well as a Blizzard bonus that can add a stacked symbol to reel one.
Beyond the in-game dynamics, Wolf Cub has joined NetEnt's growing suite of cartoon-style slots. The live-animation backdrop gives the online slot a modern feel, while the paw print spin button helps to tie the game's aesthetics to its theme. Not only that, but the overall design is in keeping with NetEnt's drive to create a selection of online casino games that appeal to casual gamers.
NetEnt Continues Record-Breaking Revenue
Following its deal with Betsafe, NetEnt announced details of a successful Q4 in 2016. Through its network of online slots and table games, the software developer revealed that it enjoyed a revenue increase of 23.9%. After generating just shy of £36 million in Q4, NetEnt's annual revenue topped £130 million.
In addition to launching slots such as Wolf Cub, the developer went live in Bulgaria and Portugal. Moreover, it managed to cross the Atlantic by signing a deal with Codere to distribute its games across Mexico. Beyond expanding its global reach, NetEnt also finalised 45 new customer agreements and launched 12 NetEnt casinos in 2016.
Commenting on the company's recent growth, NetEnt CEO Per Eriksson pointed to increased traffic and recent innovations as two of the reasons for a record-breaking year:
"2016 was another exciting year for NetEnt with new record levels in revenues, earnings and cash flow. In 2016, we managed almost 36 billion transactions in our systems, which is 19 times more than the total number of transactions on the New York Stock Exchange during the same period."
Heading into 2017, NetEnt will continue to increase its online gaming options. However, for Betsafe players, the current focus is on the newly released Wolf Cub slot and its enticing 2,000X jackpot. Head over to Betsafe today to enjoy this new slot and everything else this topnotch NetEnt casino has to offer!