Chelsea Defender's Continued Knee Injury Woes Shift Odds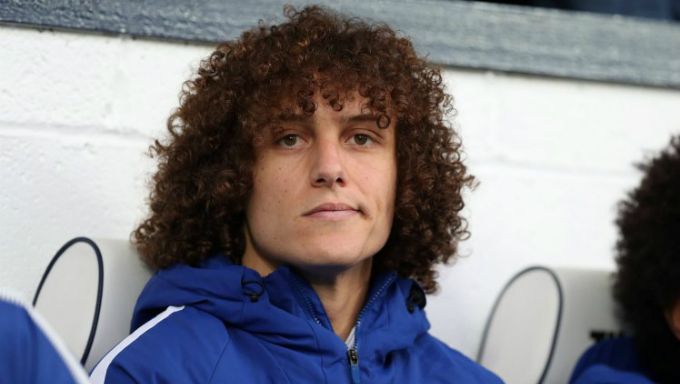 English Premier League side Chelsea suffered a major blow as the club announced star Brazilian defender David Luiz will be ruled out for major upcoming matches. This no doubt affects the Blues' chances at securing a victory in several big end of the year competitions and has shifted the odds in favor of their opposition according to Betfair.
David Luiz Trying to Save Disappointing Season
David Luiz is in his second stint with the Blues and was purchased from Paris Saint-Germain for a $34 million transfer fee. He unfortunately has suffered nagging knee injury issues since December 2016 when he was roughly tackled by Manchester City's Sergio Aguero in a 3-1 Chelsea win:
He's recently flown to Barcelona twice to see a leg specialist but has not yet undergone surgery as he's tried his best to get back before the end of the season. The recent news is not promising for the defender, with the difficult setback he's officially expected to miss at least the next four weeks.
Times have been challenging for the Brazilian this season as he's only started four matches since the beginning of November and last appeared in a 4-1 defeat to Watford. Even when healthy, manager Antonio Conte has preferred Danish centre back Andreas Christensen in the back three, but David Luiz has provided crucial depth that the club will sorely miss down the stretch.
On the plus side, Ross Barkley and Marcos Alonso recently returned from respective injuries helping lessen the blow of David Luiz's extended issues. The Blues sit in 5th place on the EPL table with 53 points comfortably ahead of Arsenal (45 points) but 2 victories behind Tottenham (58 points) for a spot in the top four.
Champions League a Daunting Task
Chelsea takes on a desperate Crystal Palace Saturday as the Eagles try to claw their way out of 9/5 odds for regulation and a crowded bottom of the table with nine league matches to go. Then comes an absolutely pivotal clash with Barcelona in the Champions League which will be a win-or-go-home affair.
After a tightly contested 1-1 draw at Stamford Bridge, the second and decisive leg of the fixture is set for Wednesday in Spain. Chelsea currently face 7/1 odds to pull out a victory at the hostile Camp Nou while the LaLiga championship favorites are expected to move on to the quarterfinals at 2/5 odds.
Barcelona additionally face favorable 4/1 odds to win the Champions League Final while Chelsea faces a substantially tougher road with 40/1 odds. The Blues' chances at taking home FA hardware are better, but will still have to do so without David Luiz.
While Manchester United and Tottenham are still co-favorites to take home the trophy, Chelsea sits at 7/2 odds after reaching the Final last year, and they're expected to defeat a tough Leicester side in their next FA Cup draw as 21/20 favorites.
With Manchester City's league dominance it's highly unlikely, barring a miracle, that anybody other than City will win the title, but Chelsea still has 12/5 odds to finish in the top four and 3/10 odds of finishing out of it.
Conte on the Hot Seat?
Interestingly enough just adding to these trying times for Chelsea, Antonio Conte is listed at 5/1 odds to be the next manager to leave his current Premier League post (Paddy Power thinks it will be Wenger). Recently, former Chelsea striker Tony Cascarino even warned that Conte's defensive style may force out current superstars.
Add that snippet to a sub-standard follow-up season to Chelsea's league title in 2016-17 and oddsmakers have compelling reasons to speculate. 5th place may be solid for other sides, but with status as an elite club comes heightened expectations that could spark change if movement upward isn't achieved before season's end.