Ireland Approves Legislation to Raise Gambling Age to 18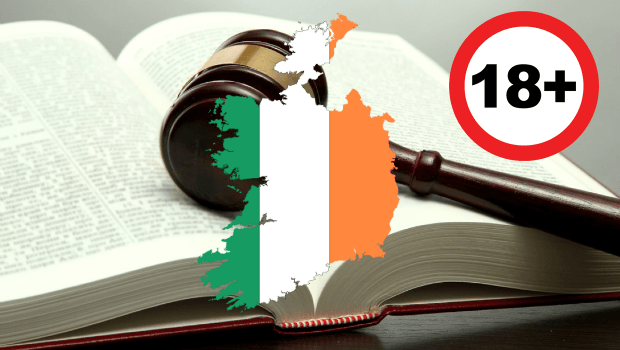 In a move to modernise the existing Gaming and Lotteries Act of 1956, the Irish government has approved new legislation that will raise the age limit for gambling, as well as committed to making additional reforms to better regulate the industry. All forms of Irish gambling will be affected, from slots to horse racing!
Loopholes In The Law
One of the main reasons behind the reform stems from the fact that, under the previous Act, gambling in Ireland was only regulated in certain situations or on certain sites. Gaming at places like carnivals, funfairs, arcades and circuses did fall under the previous law, but often 16-year-olds would have access to these places as family-orientated venues.
As most of these places have a mix of video games and gambling machines, it was very easy to avoid the law – often unknowingly, according to the Irish Minister for State Justice. The new Courts and Civil Liabilities (Miscellaneous Provisions) Bill aims to clear up this aspect of the existing legislation and make sure that all 16- to18-year-olds are clear about the legalities of gambling.
Covering All Bases
In addition to raising the age limit across all gambling in Ireland, the Irish Cabinet also wants to make it clear how raffles and lotteries are governed at sporting clubs. The bill itself seems to be timed with a review of gambling in Ireland as a whole and has been a long time coming.
Back in 2006, the Fianna Fáil-Progressive Democrat government opened a committee to look into better forms of regulation for gambling. A roadmap and report were published two years later, but there was little traction on the bill until 2013, when the Fine Gael-Labour government of the time began taking action.
The General Scheme for a Gambling Control Bill was published in 2013, but it wasn't until this year that things were properly set in motion. There are many possible reasons for the delay, with the fact that gambling is one of the largest unregulated industries in the country certainly likely to have played a part.
The delay is also related to the increasingly evolving nature of gambling and platforms it embraces. Online gaming, slots, cards and bingo have become a major form of betting in recent years, along with lottery and lottery betting, and these aspects need to be factored in to any new proposed regulation.
What The Future Looks Like
So, what does this new regulation and increased age limit mean for gamblers and gambling operators? So far, given the proposed measures of the bill, it could be good news for both. While there are certainly dangers inherent in gambling, the bill aims to, as much as possible, protect minors and players. This is certainly a good thing.
Secondly, payouts and jackpots are likely to see an increase as stakes are set to rise with an older clientele. This means that players will be on track for bigger winnings. There are some other benefits that could come to fruition for Ireland. Many gambling operators have already expressed an interest in using Ireland as a 'portal to the EU'.
Currently, most overseas gambling companies use London as a base of operations, but new laws and a solid regulatory framework could quickly tip the scales in Ireland's favour. The current political climate means the legislation could open up new opportunities for gambling operators in the country as well.
As Minister Stanton has said, Ireland is now in a position to be: "an attractive proposition from the perspective of gambling operators looking to locate their operations in an English-speaking EU member state post-Brexit".
It may have taken a long time to get the ball rolling, but it does seem like this new, final push for reform in Ireland is perfectly timed. While over regulation could quickly strangle the industry, the proposed changes do seem to be in the best interests of both operators and gamblers.
Given the huge investment that could be brought in by this regulation, gamers themselves could see a greatly expanded selection of offline and online gaming, with the added bonus of higher stakes and better payouts – a big win for all involved! Head over to Paddy Power today and enjoy all the forms of gambling the Irish operator offers!