Leo Vegas Player Turns €1.25 into €2.9 Million with One Spin on Joker Millions Progressive Slot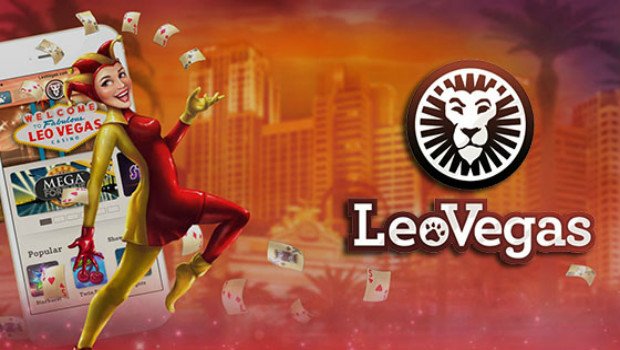 Like the lottery, the biggest draw to progressive slots is the chance to win a life-changing sum despite only risking as little as a dollar or two. Yeah, the chances of winning a massive progressive jackpot are slim, like lottery odds, but players with only a little to wager find the chance to take home such a large sum enticing.
Thanks to the low risk, high reward aspect and the fact that players simply love the fun that comes with playing online slots, progressive slots have become a major draw for most online casinos. One topnotch online casino known for not only offering dozens of progressive titles but also touting multiple world records for progressive jackpot payouts is the award-winning Leo Vegas Online Casino.
Thanks to a lucky bet with Leo Vegas on the Joker Millions slot game, Chris - no last name was provided - from Oslo, Norway joined the group of lucky winners to take home a life-changing jackpot from the Swedish operator: Chris turned a measly €1.25 bet into €2,881,257 with one spin!
Joker Millions Crowns First Millionaire
Obviously, when any top online casino strings together a few record breaking progressive slot jackpots, people notice. But Leo Vegas crowning another millionaire isn't exactly what brought this news story to the fore front. Instead, the interest comes from the "young" slot in which the player won the jackpot on and the amount wagered to take home the sum.
When Chris - who elected to keep his last name private to the media - arrived at Leo Vegas, he chose a slot title just over a year old to do his spinning for the day. That is surprising to some as Leo Vegas is home to some of most popular and well-known slot games on the market, all of which tout excellent reputations.
But regardless, Chris picked Joker Millions, a slot designed by the Malta-based Yggdrasil Gaming and released in March of 2015. Fortunately for Chris, this relatively "young" game had already garnered quite the reputation for it's progressive jackpot payouts.
Despite only launching a little over a year ago, Joker Millions had already crowned two massive jackpot winners - €720,000 last September and €460,000 in December - prior to crowning Chris. So although the game has produced some epic jackpots already, this is the game's first (of hopefully many) millionaires.
From Wagering Decimals to Counting Commas
Slots were long considered the "little brother" of sorts to other more popular and traditional casino games like blackjack and poker. The idea of cheap fun with low risk but equally low return had been perpetuated for generations since the creation of slot machines.
Fortunately, the advent of online casinos provided a venue for slots to thrive, and boy did they. Slots went from the "little brother" to the main attraction as most topnotch online casinos now offer hundreds of slot titles and major software suppliers devote a heavy concentration to slot game production.
As online slots' popularity increased, so did the innovation that came with it. Soon progressive slots were all the rage as they provided all the fun and excitement of slots while also providing the hope of a massive win. Chris' massive take home despite such a small wager is the kind of story that keeps progressive slot lovers coming back for more.
The 21-year-old was playing less than €2 bets on Joker Millions slot game before he won; that's basically most slot players, small bets at a somewhat rapid pace. The only difference between Chris and the others, his €1.25 bet turned into a €2,881,257! You read that right, a €1.25 bet changed this man's life forever.
If you're interested in joining Chris as a player turning €1 into €2 million, just head over to Leo Vegas today and start spinning on one of the dozens of progressive slots!