Mobile-First Online Casinos Take iGaming Center Stage in UK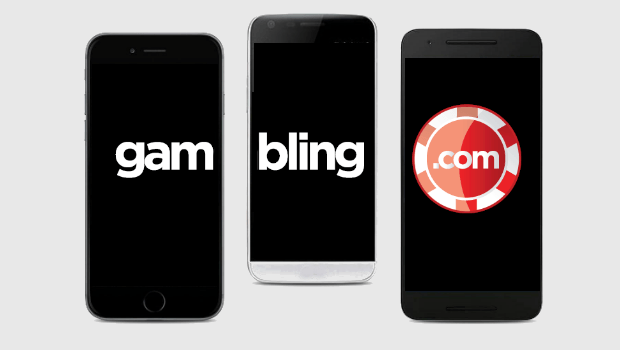 Mobile technology seems to be creeping into every industry. It doesn't seem to matter if your trade is financial advising or real estate development, almost all companies need a mobile presence, and depending on the industry, that mobile presence might take precedent over browser-based products. iGaming, an industry heavily connected to the technology booms, is one of the many industries embracing the mobile movement to the fullest.
First, online casinos developed mobile-friendly sites designed to make the full online casino experience accessible from a mobile browser. Then came dedicated mobile casino applications similar in nature to the downloadable products online casinos used to more prominently promote before the desktop-access craze died down due to advancements in browser technology.
But now the latest online casino websites in the UK are setting a new trend; instead of designing mobile-friendly products around their online casino sites, gambling operators are launching mobile-first online casinos that happen to be accessible from a traditional browser too. These mobile-first casinos are popping up all over the web and might reveal insight into where online gambling is headed!
What are 'Mobile-First' Online Casinos?
The UK's top online casino websites have long put mobile-access at the front of their development plans as mobile devices consume more and more of our attention each year that passes. A list of the most popular mobile casinos looks eerily familiar to the list of the top online casinos sites due to the fact that all the Internet's biggest casino brands have a quality mobile presence.
But most of those wouldn't fall under the category of 'mobile-first' casinos as they were created for use on a traditional browser and then adapted for mobile use. Mobile-first casinos are online casinos designed with mobile-use in mind rather than traditional browser access. These casinos typically appear to have simpler designs geared toward mobile device's shapes and features.
These mobile-first casinos do offer access outside of a mobile device but anyone visiting these unique casino sites through a traditional browser will find a different look than most online casinos, with limited features and a sleek design highlighting the mobile-first sites' functionality. Players will also notice the limited amount of content presented on each page vs other more traditional casinos, which typically push a wealth of content on each page.
UK's Mobile-First Casino Explosion
Of all the jurisdictions where iGaming thrives, the UK seems most ready to adopt the mobile-first trend with dozens of the quality mobile-first casino sites hitting the UK market with a range of success. Take Fortune Frenzy, as an example; anyone visiting the above-mentioned mobile-first casino will immediately notice the simple design.
The budding online casino site launched only in 2016 but has already built up a nice following of loyal players and a quality list of mobile-friendly games. Players viewing the site from a desktop will also notice, though, it feels as if they've been transported to a mobile device with the way the site is designed. The games are even listed as 'Mobile Casino Games' and 'Mobile Slots.'
Everything about the site screams mobile, and yet Fortune Frenzy is far from the only site embracing this trend across the UK. Other mobile-first sites are popping up all over the internet, snatching up hundreds of new players every day. If this trend continues, some of the largest casino brands in the world won't just have a mobile presence but will be mobile-centric.
Major Online Casinos Concentrating on Mobile
If players were to scan the mobile-first casino scene today, they would not see the most prominent casino names, like Ladbrokes or LeoVegas, but that doesn't mean those major brands aren't putting mobile-accessibility in the forefront. Ladbrokes, the most prominent arm of the massive Ladbrokes Coral conglomerate, offers apps and mobile-friendly versions of all their products despite not technically being a 'mobile-first' casino.
LeoVegas, considered by many the top mobile casino in the world, has had some of the world's largest jackpots won through their mobile portals. This Scandinavian-based online casino even touts its mobile supremacy on its site as it informs players it is an "Award-Winning Mobile Casino" above all else. But anyone visiting LeoVegas from a desktop will get a fully functioning site, hence the lack of mobile-first distinction.
Fortunately, some of the latest casino sites to hit the web this past year are providing new names to one day reach the upper echelon of online casinos in the UK... but with the title of 'mobile-first' attached. Brands like LadyLucks are excited to put mobile at the forefront of their design having launched to much acclaim in 2016. If you're interested in signing up with a budding mobile-first casino, head over to LadyLucks today to see all they have to offer!