NetBet Add to Portfolio With New Realistic Games Offerings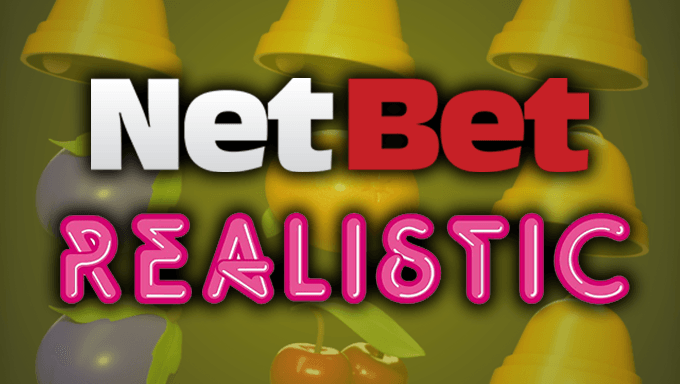 Slots from the award-winning Realistic Games are now live with the renowned casino and sportsbook operator NetBet. Newer offerings like Win Sprint, Symmetry and Time is Money (shortlisted for Game of the Year) are now available alongside the much-loved favourites Super Graphics Upside Down and Six Appeal. Also being brought to the table are Realistic's new 3D online slots and deluxe games, which are scheduled to be released on phone, tablet and desktop.
Both Parties Happy to Do Business
Recently appointed Commercial Director at Realistic Games Robert Lee said of the mammoth deal:
"We are very pleased to see our games go live on NetBet and are confident they will prove popular with their players across different countries. We're also looking forward to delivering some exciting new games in the coming months which we are sure operators and players alike will be equally excited about."
Gavin Wong, Content Manager at NetBet, spoke highly of the Realistic portfolio:
"Realistic's slots are proven performers and we're delighted to add them to our casino offering, which now provides even greater variety to our players. We're looking forward to a long and fruitful relationship with them and are excited to see the new content in the coming months."
Great Year so Far for Realistic Games
Realistic Games have been having a great 2018 so far, a fact only consolidated by their brand new deal with NetBet. They've been bolstering their workforce in order to improve upon their games and staunchly supported International Women's Day with a highly success #PressforProgress themed event.
The company was founded in 2002 and draws on decades of staff experience in the gaming industry. It saw the release of half a dozen games between 2005 and 2009 with customers including Bet365 and Ladbrokes. April 2017 saw the release of their first responsive HTML5 only game, Symmetry, which is now being provided to NetBet. Realistic Games are based in Gibraltar with offices in the UK.
Welcome Addition to Recent NetBet Partnerships
NetBet started 2018 off strong with a strategic deal involving Patagonia Entertainment, who, in a similar fashion to Realistic Games, are providing localised video bingo content to the iGaming Operator to help improve the NetBet online casino.
Alongside Patagonia's proprietary gaming products, the deal gives NetBet access to third part content solutions from the likes of Ortiz, Zest, Spinomenal and FBM. Product Manager for Patagonia Entertainment Pedro Baldriz was particularly excited when the deal was announced in January:
"LatAm's casino market is booming and we're thrilled to be a part of NetBet"s expansion into the region. Patagonia prides itself on its unique bingo content and our games have been created with the LATAM audience firmly in mind to ensure they will be as popular as ever."
A NetBet spokesperson added to this:
"We have successfully expanded in different markets such as UK, Romania, Greece and all over the world so LatAm is an exciting one for us. We are delighted to have signed with Patagonia Entertainment as we believe their games are key to succeeding in the region."
If you would like to check out the newest offerings from NetBet including titles from Realistic Games and Patagonia Entertainment, head over to NetBet's one-of-a-kind online casino offerings and receive a generous signup bonus to get you started!