NextGen Set to More Effectively Deliver Third Party Content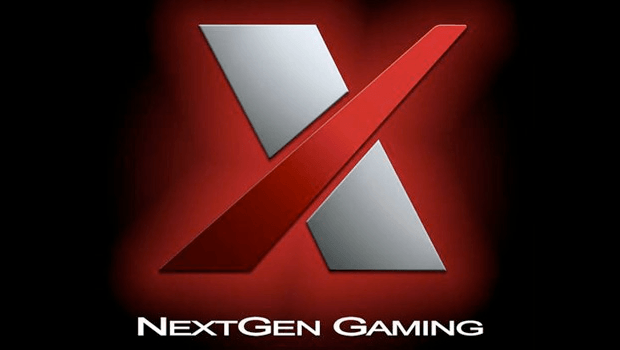 NextGen Gaming has been a market leader in casino game software and affiliated technology since it was formed in 1999. Now, it's implementing a new technological development that will enhance content provision via third-party vendors such as online casinos. Known as 'ARC', the release of the innovation at the start of this month will in essence make life a lot smoother for gaming companies. Here's how...
NextGen Gaming's ARC Explained
NextGen's ARC technology delivers an 'Extended integration service' that enables access to the gaming industry's broadest distribution network in the smoothest, fastest timeframe. Fundamentally, the power of ARC will build on the company's Game Development Module (GDM), taking it to a new level of functionality.
In practice, this enables end-to-game evolution and integration for third-party content developers, allowing them to zone-in on bespoke levels of game modulation during development. This new degree of flexibility really pushes game development to new heights to suit different third-party structures.
Digging a little deeper into the ARC code, external developers now have the power to integrate their own servers into the game evolution cycle. This is in addition to their selected client gaming engine set-up – without the hassle and cost of the usual middleware.
ARC means that third-party games can now be sent to vendors through the NYX Open Gaming System (OGS) and similar tech far more quickly. NextGen's core philosophy has always been one of progression and ARC certainly fits into this category of development. to summarise the beauty of NexGen Gaming's ARC – it offers increased flexibility and autonomy in game development and integration.
This is achieved by merging server and client technology and supporting flexible API and programming consolidation. Both developers and online casino players will benefit from this classy piece of game-development kit.
ARC Aiming to Level-Up
NextGen has always positioned itself as an innovator in the gaming world. This view is echoed by the company's CCO, David Johnson, who commented on the successful launch of ARC:
"With ARC, we are delivering an efficient, dynamic and mutually profitable solution to our partners."
Johnson was also keen to explain that ARC is great business news for NextGen, but equally so for the wider market that partners with it. He noted that companies can now increase the speed to market of their products, benefiting profits, brand growth, gaming range, and consumer satisfaction.
Across the casino gaming industry as a whole, ARC has been met with excellent feedback. What's more, the technology has already launched a game to showcase its capacity. NextGen's debut game on proprietary HTML5 code NOVA hit the internet in April. It's called Owl Eyes and is playable at several leading online casinos.
Many new slots in 2017 will be built using the method deployed with Owl Eyes, utilising HTML5 kit – expect to see the re-vamped Merlin's Millions very soon. For online gamers, NextGen's ARC technology is likely to mean more gaming title releases, faster development, more progression in features and depth, and a greater level of diversity.
Many slots are now immersive 'quasi video games' and their entertainment level is only going to get better with developments in behind-the-scenes casino gaming technology, from companies such as NextGen. Some of the games powered by NextGen recently include DC comic-themed video slots such as Batman™ 50 lines, Green Lantern™ 50 lines and Robin Hood Prince of Tweets with 40 lines plus five reels and bow and arrow wilds.
Games are even starting to integrate features such as binaural sounds, and no doubt concepts such as 3D and virtual reality slots will be called into deployment within the next five to 10 years. NextGen will continue to help push gaming to new levels. Of course, there are other major players in the field, such as Microgaming, so the competition's bound to hot up.
Ultimately, the more rivalry in the gaming industry, the more it's likely to benefit the industry as a whole – players and jackpot sizes included! Gamers and online casinos should start seeing the benefits of NextGen's ARC technology in the 'now' – but during the rest of 2017 and into '18, expect a host of cool new slot and casino games being launched like never before.
It's not known exactly how much faster game development might be with ARC but it's estimated the increase in pace could be significant. To see NextGen's products in action, head over to Rizk Casino today, one of the world's fastest growing online casinos!