NJ Online Bets Rise $70M in November, Doubles 2018 Number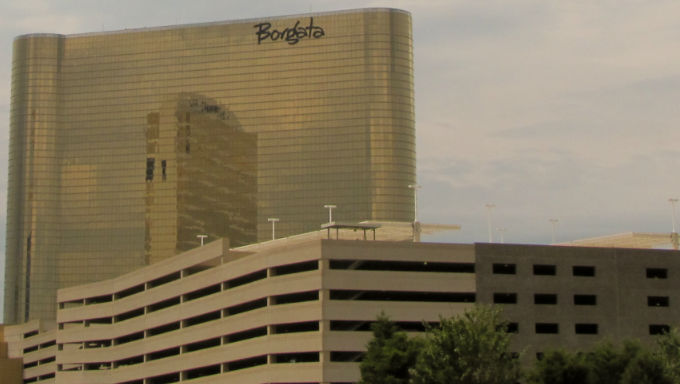 New Jersey continues to experience outstanding market growth during its first full year of legal sports betting, and that has especially been the case during the state's second full run at football season according to the November sports betting revenue report filed by New Jersey's Division of Gaming Enforcement.
New Jersey's $562.7 million total handle in November was a new record for the state, 15% higher than the $487.9 million previous record reported in October. Again mobile betting was by far the most popular option for New Jersey sports betting – $486.8 million compared to $75.9 million reported by retail locations. That means a whopping 86.5% of the total handle in New Jersey came via mobile betting.
---
New Jersey Sports Betting Revenue, Nov. vs. Oct. 2019
| | Nov. '19 | Oct. '19 | Change |
| --- | --- | --- | --- |
| Net Revenue | $32.895M | $46.394M | -29.1% |
| Total Handle | $562.675M | $487.925M | +15.3% |
| Online Handle | $486.785M | $416.965M | +16.7% |
---
New Jersey mobile betting more than doubled from November 2018 to November 2019 – a 104% increase from $238.616 million to $486.785 million.
New Jersey Sports Betting Revenue for 2019 Nears $300M
Moreover, New Jersey's top sportsbooks enjoyed another strong showing in terms of total sports wagering revenue at $32.9 million for November. While monthly revenue totals were down compared to October, New Jersey is still likely on pace to rake in more than $300 million in total sports betting for the year ending on Dec. 31.
New Jersey's year-to-date total revenue for sports betting is now nearly $270 million through 334 days. The average monthly revenue is hovering around $35.6 million over the last four months – during football season – New Jersey is poised to post a huge 2019 total revenue number by the end of the year.
In fact, the lowest monthly revenue total reported for any of the three months comprising the meaty portions of the college and NFL football seasons that began in full in September was the November sports betting revenue figure of $32.9 million.
By comparison, the total sports betting revenue in August, a month which offers just a handful of football games for which to entice bettors, raked in $25.2 million in total revenue.
---
New Jersey Sports Betting Revenue, Nov. 2019 vs. Nov. 2018
| | Nov. '19 | Nov. '18 | Change |
| --- | --- | --- | --- |
| Net Revenue | $32.895M | $21.243M | +54.85% |
| Total Handle | $562.675M | $330.749M | +70.1% |
| Online Handle | $486.785M | $238.616M | +104% |
---
November 2019 vs November 2018
While the total monthly sports betting revenue for New Jersey missed reaching the same heights it did last month when it hit $46.4 million, New Jersey's growth continued to impress compared against last year's numbers.
New Jersey's $32.9 million in total sports betting revenue for November 2019 was 55% higher than November 2018's $21.2 million. Additionally, the Garden State's record $562.7 million in total handle (mobile and retail) for November 2019 handle was 70% higher than the $330.7 million reported in November 2018.
The first legal sports bets were placed in New Jersey on June 14, 2018.
A Model Other States Should Follow
Unlike states such as New York and Montana – ones that legalized sports betting but limits bettors to brick-and-mortar facilities – New Jersey lawmakers seem to have created the most effective model to date for maximizing returns on investments. New Jersey moved quickly after the Supreme Court overturned the decades-long federal ban on sports wagering in May 2018.
Launched just over a year and a half ago, New Jersey sports betting offers myriad online options. More important, the associated regulations put in place by the governmental oversight authorities encourage competition in the state. The result has been 17 mobile sportsbooks that consistently account for over 80% of the total handle month after month.
Meanwhile, New York's sports betting revenue tumbled in November despite its four sportsbooks being able to offer bets in the middle of the year's busiest betting season. And Montana's combination of restrictive policy and a single state-run betting option has led to a lack of urgency for the Sports Bet Montana product to get up and running at all.
New Jersey's Biggest Winners and Losers for November
While the report distributed by New Jersey regulators does not include financial breakouts for each specific sportsbook, it provides rollups for each licensed casino entity from which the sportsbooks operate.
The biggest winners for November were the sportsbooks operating under the license of the Borgata Hotel Casino and Spa (which includes Borgata's sportsbook as well as BetMGM) that saw a 13% rise in monthly revenue over October and those operating under the Oceans Resort license that saw a 9% rise.
The biggest losers were Harrah's Casino Hotel, down 76%, Hard Rock Hotel Casino (down 74%; this includes the Hard Rock-branded sportsbook as well as Bet365 and Unibet), and the Tropicana with a 54% decrease.