Q&A: Problem Gambling Council Executive Director Keith Whyte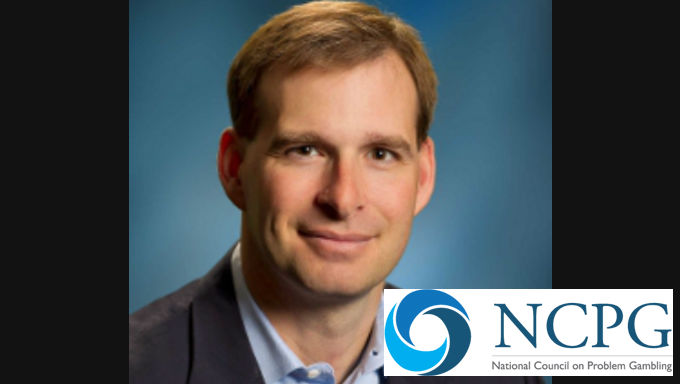 Keith Whyte surprises those he meets at seminars with the fact that he's not anti-gambling. As the executive director of the National Council on Problem Gambling he's pro-protection for a population that he believes is more vulnerable than ever with the spread of legal sports betting nationally following the repeal of the Professional and Amateur Sports Protection Act in 2018.
A tech-savvy society and the nature of America help to form a mosaic in which an industry, pastime and new form of engagement for television networks and sports leagues must balance their benefit with the risk for those with gambling concerns.
Responsible gambling has become a heavily trumpeted theme throughout the gaming industry as the second full post-PASPA year of sports betting in America begins. There seems to be a sense of urgency among stakeholders in doing it right before they or someone else must undo a problem.
In the first installment of a multi-part series, Gambling.com spoke exclusively with Whyte about the expanding American sports betting landscape and the opportunity and perils it presents.
Aiming to Protect Gamblers
GDC: How important is to get out front as sports betting becomes legal and gets underway in more states?
Whyte: Americans have always been a nation of gamblers. However, we've also had some very negative moral and religious attitudes about gambling, and I think that particularly applies to people with gambling problems.
They've long been seen as greedy, immoral, sort of godless sinners.
And so, while today the widespread expansion of sports betting and online and all this creates a normalization of gambling, Americans had been thinking about gambling in these other terms for hundreds of years.
And so, I think when you scratch the surface, there is still a lot of skepticism about the expansion of gambling. And there's a lot of shame and stigma about people who are not able to control it. That makes our public awareness and responsible gambling efforts a little bit challenging.
Our Legislative Director Brianne Doura-Schawohl is speaking on best practices in PG initiatives Friday at NCLGS in San Diego on a panel chaired by Senator Keith Pickard @Pickard4Nevada. She presents Saturday on "Unifying Stakeholders to Drive RG Effectiveness." @BrianneDoura pic.twitter.com/RScO6PznEn

— NCPG (@NCPGambling) January 9, 2020
Spreading Message of Responsible Gambling
GDC: How do you get out your message?
Whyte: It's most important to reach those who are most heavily involved in gambling. And so, there's a great natural synergy. The other thing I'll say is that our responsible gambling model is based on informed player choice.
This model is based on empowering individual gamblers to make better decisions around their gambling. We think that's really where the majority of the responsibility lies.
Not the exclusive responsibility. Industry still has an obligation, Gambling.com still has a role, but we think that you can get the best results generally by helping gamblers make more informed decisions. Education, information, helping people make more informed choices.
GDC: Is your target audience legislators, operators, gamblers?
Whyte: We assume that most people we talk to gamble. And the funny thing is a lot of people that do gamble don't think of themselves as gamblers because they may not see their weekly lottery ticket as a gamble. They may not see their kids' raffle as a gamble. They may not see fantasy sports as a gamble.
At some point they may not see like the stock market, futures options trading as a gamble. And we would say, all of those things have an element of risk and an element of reward, things that most people could do recreationally, but that for some it can become addictive.
So we take a broad approach to what gambling is, but when you remove the stigma around gambling, that allows us to have a normal conversation just like we do around alcohol. Very few people now would be reluctant to tell a friend or family member that they drank and almost everybody would be willing to have that conversation about, 'Yeah, you shouldn't drive drunk,' because it's normalized in our culture now.

But gambling is different.
So we assume that most people that we talk to already gamble and that it's still not a majority Americans by far, but it's around 15-20% that bet sports currently. And so there's an enormous population of gamblers who aren't sports gamblers or aren't regular sports gamblers that may need some specific education around the issues of sports betting because it's a little bit different than other forms.
The role of skill is a factor in both participation and addiction.

Live Betting As a Source of Concern

Whyte: In-play betting is likely going to be one of the most popular forms of sports betting in the United States. It's a little more common in the UK and in Europe, but most of US markets, most bookies aren't offering in-play bets now. And most of our books don't really do it.

There's always been Super Bowl props, but the widespread introduction of in-play betting with not just the permission but enthusiastic partnership of the leagues, I do think fundamentally changes things.
So when you increase access, when you increase advertising and when you increase the action, sort of the three A's of what I think sports betting is going to look like in America in the next few years …
I don't even think you can make comparisons to the UK because soccer is not super-conducive to in play betting, because it's a free-flowing game without breaks in play and there's just a limited number of events. American sports and American football and basketball, baseball in particular, have frequent breaks in play, enormous amounts of data and literally almost infinite opportunities for in-play betting.
So, I think that we certainly learn lessons from the existing forms of gambling people are doing. We learn lessons from what sports betting looks like overseas, but I do think the U.S. sports betting market is going to be much more aggressive and perhaps more addictive than what either European people have experienced now or what we've seen overseas.
GDC: How does modern culture's tech obsession affect potential gambling problems?
Whyte: The impact of technology is really pretty fundamental. And again, in most other forms of gambling and in most of the countries, there's never been this convergence.
We have a lot of concerns that many of these innovations in gambling products, especially mobile gambling products, are being done without testing or consideration of possible impacts on a vulnerable population, not just people with gambling problems or at risk for gambling problems, but kids. Everything we just talked about makes us concerned that there could be a backlash in the U.S. like we're watching in the real time in the UK.
GDC: Is the UK a cautionary tale for American stakeholders to self-police?
Whyte: There, it's a perfect storm. They've got some unique media pressures. They've got some unique political pressures. They've got some unique things like the FOBTs and all that. When that perfect storm comes together, when gambling becomes an issue in elections, that doesn't lead to good outcomes.
I think in general, for almost 50 years, one of our big propositions, this has been to work with the industry to devise better voluntary, responsible gambling than regulators can impose.
But I think the UK shows that self-regulation has a limit and that even if one company does self-regulation really well, if you have even one competitor who doesn't, it can cast the entire industry with a broad brush.
GDC: How good a job are states, gaming companies, any stakeholders doing?
Whyte: Our history of responsible gambling in the United States is not very positive. You look at state governments, there's still 20% of states that don't put any public money into problem gambling programs.
You look at the private side and there are still major casino companies who don't have a dedicated responsible gambling person, major casino companies who don't donate to support causes like ours, who don't have employee training.
There's a lot of state governments, there's a lot of state regulators that don't require responsible gaming signage or employee training. I think the safety net is not nearly as complete as it should be.
And then when you layer you layer on the largest and (a) fast, fast expansion of gambling in our nation's history in sports, those cracks may widen."
Stay In The Loop With Free Bets, Insider Tips & More!
Live Betting. Sports Promos. Sent Weekly.
Betting News Articles