Richard Branson's Virgin Hotel to Replace Vegas Hard Rock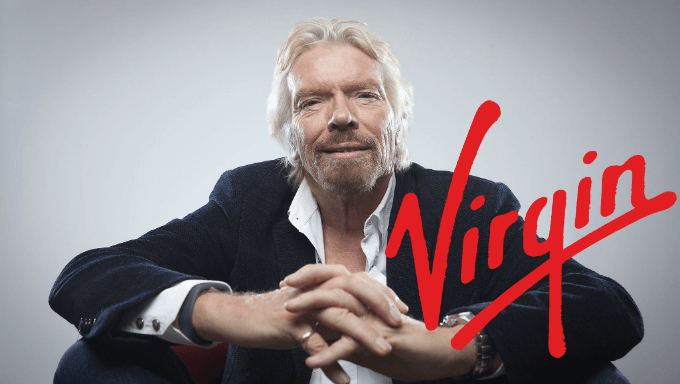 One of the world's largest companies is about to get even bigger. Virgin Group CEO Richard Branson has purchased the world-renowned Hard Rock Hotel & Casino in Las Vegas. The move means the current Hard Rock Hotel & Casino will transition into Virgin Hotels Las Vegas before 2020, removing a historic name from Las Vegas skyline.
Gambling Options Grow for U.S. Gamblers
The new Las Vegas casino touting the Virgin Games name will provide in-person gaming options in a more-than 60,000-square feet of space. The hotel, just outside the Vegas Strip, will continue to operate as part of the Hard Rock brand until its official reopening. Branson explained it all in a recent interview:
"Virgin Atlantic and Virgin America have enjoyed flying to Las Vegas for years and I've always known that Virgin Hotels could thrive there as well."
This is the company's first Las Vegas casino. In a press release, the company said the property will feature more than 1,500 rooms and suites along with multiple swimming pools, lounges restaurants and bars. The organization plans to open 20 hotels in cities across the United States, including New York, San Francisco and Washington D.C.
Expansion Compliments Gambling Website Growth
The new casino expands the gambling offerings from the multinational conglomerate. Virgin Casino online is already among the top casino websites on the internet. Since the online casino site launched in 2014 with land-based partner Tropicana Casino in Atlantic City, the online gaming site has attracted New Jersey-based players thanks to its self-described brand of "red hot excitement."
Players can enjoy blackjack, roulette, slots and a variety of other classic games from their computers or smartphones. New Jersey online gaming actually generated $21 million in January 2018, a 17% year-over-year increase. That follows $245.6 million in statewide revenue in 2017. In 2018, the former Trump Taj Mahal, Ocean Resort and Hard Rock casinos all applied for online gaming permission to join in on the action.
Because of these increasing revenue opportunities, state lawmakers have asked the federal government to back away from any plans to increase digital gaming regulations. Legalized online gambling in Pennsylvania is also on its way, along with new opportunities for a regulated lottery website. Other states may soon follow.
Legal Sports Gambling Could Come to the U.S.
The most significant expansion of legalized betting also comes on behalf of the Garden State, which is at the forefront of a challenge to the federal ban on sports gambling. Former Gov. Chris Christie filled a legal challenge to PAPSA, a federal ban on American sports betting across most of the U.S.
Last year the Supreme Court took up the case, Christie vs NCAA, and could have a final decision as early as this month. Multiple states have prepared to capitalize on sports wagering if the law is overturned. Maryland and West Virginia are among a handful of jurisdictions that have overwhelmingly supported legislation to approve sports betting.