5Dimes, Feds Reach $46.8M Settlement; Going Legal in US Next?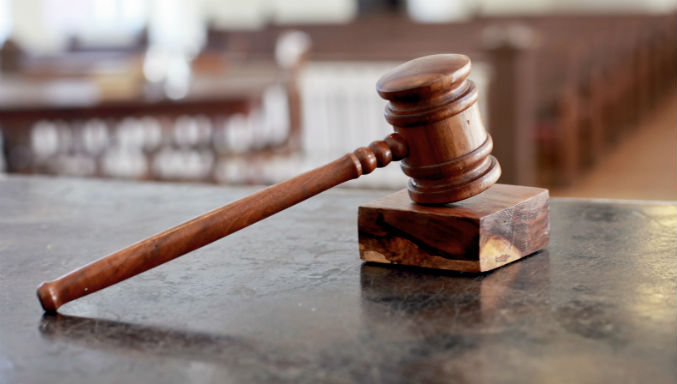 © PA
Offshore bookmaker 5Dimes and the U.S. government have reached a $46.8 million settlement, one of the first steps toward the Costa Rican sportsbook trying to enter the legal U.S. sports betting market.
William M. McSwain, U.S. attorney for the Eastern District of Pennsylvania (EDPA), announced Wednesday that 5Dimes and Laura Varela, widow of former 5Dimes owner William Sean "Tony" Creighton, agreed to forfeit illegal gambling proceeds as part of the settlement in a criminal investigation into 5Dimes' sports betting operation. It allowed U.S. bettors to place bets, primarily through its website www.5Dimes.eu, in violation of U.S. law.
---
RELATED: 5Dimes Would Face Challenges To Enter US Market
---
For 5Dimes to enter any state legally, it must be approved by state regulators, which involves a strict vetting process. To start the process, 5Dimes has established a new corporate entity — 5D Americas LLC — in the state of Delaware as it eyes the U.S. market, where sports betting is now legal in 18 states and the District of Columbia, with more to come in the future.
"Along with a team of trusted advisers, I am exploring how we might relaunch 5Dimes as a legal sportsbook and casino in the legal, regulated U.S. market to continue serving our many loyal customers," Varela said in a news release. "Today marks a pivotal turning point and a fresh start for me and the 5Dimes brand, as well as a milestone for the legalization of sports gaming in the U.S."
According to the settlement agreement, 5Dimes and Varela will not be criminally prosecuted for any crimes committed prior to today (except for criminal tax violations, if any, as to which EDPA does not make any agreement), and will not file a civil action relating to the conduct described in the settlement agreement.
A Long Federal Investigation
Before his kidnapping and murder in 2018, Creighton and 5Dimes were under federal investigation by the U.S. Department of Justice, specifically the Eastern District of Pennsylvania, the news release said. Creighton was a U.S. citizen who moved to Costa Rica, where he created and operated 5Dimes.
In the spring of 2019, Varela contacted the U.S. attorney to resolve any criminal activity by 5Dimes.
"The settlement agreement announced today is a victory for the United States in ceasing the illegal activity of a company that was being investigated for a multitude of crimes, including a sophisticated money laundering operation," McSwain said in the news release. "It is also a testament to the dedication of the investigators and prosecutors who doggedly pursued this case even after the primary target was kidnapped and murdered. As the Office has done with a variety of criminal and civil matters, we will use every tool at our disposal to hold individuals and businesses accountable and ensure their compliance with federal law."
Beginning in at least 2011, 5Dimes accepted wagers from and made payouts to U.S. bettors, and transferred more than $46.8 million in proceeds earned from its illegal gambling activities in such a manner as to attempt to hide the nature, location, source and control of the funds, the news release said.
Could 5Dimes Follow PokerStars' Blueprint?
In early September, 5Dimes told its U.S. customers that it was suspending service and urged that they withdraw all money on deposit by Sept. 25, offering an optimistic promise that its retreat from the American market was temporary.
"We will be back, better than ever and hopefully very soon!" and, "we are relaunching the company into a better one for our customers, and to do it properly, we need to suspend service to U.S. customers, but it is only temporary," 5Dimes said at the time.
There is at least one example of a transformation to legal operator by an offshore gaming company targeted by law enforcement and that's PokerStars.
The popular online poker website was shuttered in the U.S. by the Department of Justice in 2011 during the Black Friday shutdown of online poker. Since then, PokerStars has gone through a transformation to be able to operate in multiple U.S. jurisdictions. Pennsylvania is one of those states.
Doug Harbach, communications director for the Pennsylvania Gaming Control Board, told Gambling.com in early September that any company trying to become licensed in the state would face "a process where we're going to review an applicant's background thoroughly." He pointed out that at one time PokerStars was looked on rather negatively, but now operates in Pennsylvania.