Arkansas September Sports Betting up 292% as Books Reopen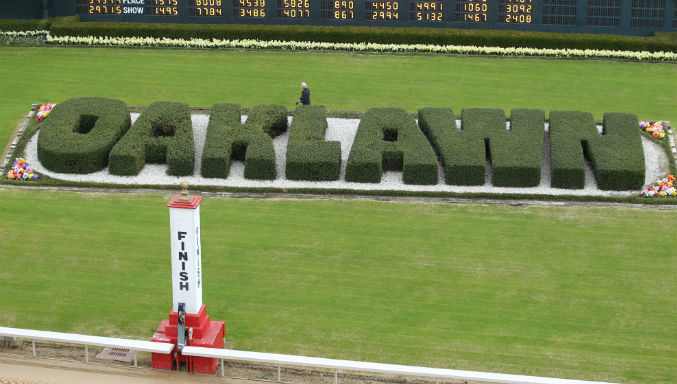 © PA
With all three sportsbooks in the state open and the return of the NFL and college football, Arkansas posted its biggest sports betting handle since the coronavirus shutdown.
The state's total handle for September, with all three sportsbooks operating, was $3,958,748, a 292.3% increase over August's $1,008,992 with only one facility taking sports bets. September's net win was $397,094, which was a $470% increase from August's $69,625, according to a report from the state.
---
RELATED: More about Arkansas sports betting and gaming
---
The Oaklawn Park sportsbook in Hot Springs was the only book open in the state in July and August. For September, the book took in $1,144,246 in sports bets, up 13% from August's $1,008,992.
September marked the return of the Southland Casino and Saracen Casino sportsbooks; they had been shut down because of the pandemic.
Both were open in time to capitalize on football season. In their first month back, Southland posted the highest handle in the state with $2,327,026, while Saracen's sports betting handle was $487,476. Southland's sports betting revenue came in at $138,542 and Saracen recorded a revenue of $52,007.
Arkansas took its first legal sports bet on July 1, 2019.
EGS Handle Slightly Decreases
After the casinos' Electronic Games of Skill (EGS) saw an increase in handle over each month throughout the summer, September saw a slight decrease in the total EGS handle and revenue. Total handle on EGS for September was $405,836,765, which was down 1.4% from August's $411,591,278. The September EGS net win was $31,003,944, down 4.6% from the August total win of $32,494,672.
Oaklawn's total EGS handle for September was $115,573,455, a decrease of 5.3% from August's $122,083,570. The facility reported a net win of $9,787,484, which was 9.4% down from its August EGS revenue of $10,803,888.
For the third straight month, Southland in West Memphis recorded the highest EGS handle with $245,554,101. It was the only casino with a higher handle than August, coming in at a 0.9% increase over August's total of $243,349,139. Southland's September net win on EGS was $18,015,907, a slight 1.9% decrease from the $18,367,447 net win in August.
After posting the highest growth from July to August, Saracen in Pine Bluff remained steady in total EGS handle and net win. Saracen's $44,709,209 handle in September was down 3.1% from $46,158,569. The net win also saw a small decrease of 3.8% with $3,200,553 in September compared to $3,323,337 in August.
From May 18 to June 15, casinos were forced to operate at one-third capacity for safety measures. Since then, the allotment had been raised to two-thirds capacity, according to the Arkansas Democrat-Gazette.