Colorado Casinos are Starting to Bring Back Table Games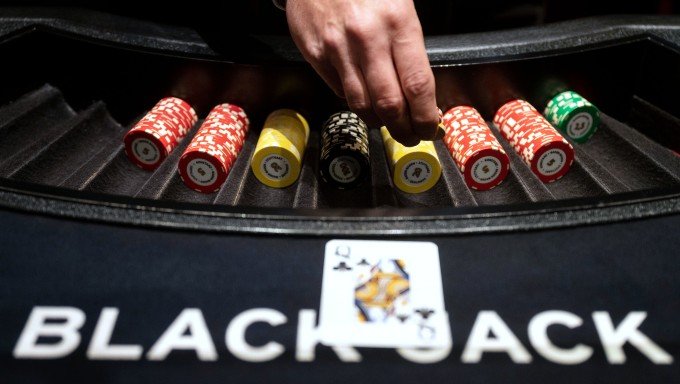 © PA
Black Hawk's Monarch Casino will reopen its table games on Thursday after Gilpin County gave authorization to increase patron capacity to 50%.
Blackjack, craps, three-card poker and "DJ Wild," a stud poker variation, will be live at 9 a.m. that day, according to a news release from M&C Communications on behalf of Monarch Casino Resort Spa. Colorado's safety protocols will be strictly enforced, including frequent sanitation of high-touch areas, social distancing and "requiring anyone on the property to properly wear a face mask," the release said.
---
CHECK OUT: Colorado's top online sportsbooks
---
The return of table games at Monarch, excluding roulette, was the result of Gilpin County's Feb. 6 improvement from "Level Orange: High Risk" to "Level Blue: Caution" on the Colorado Department of Public Health and Environment's COVID-19 dial. The Gilpin County Health Department had final signoff on the openings after initial approval from the state.
"We had taken our pit down and replaced it with slot machines in order to accommodate guests," Monarch director of marketing Erica Ferris said. "We had to rebuild the pit, contact our team and we're very mindful of the safety of our current time. We didn't bring any team member back that had not completed a COVID test. So, we needed extra time to make sure we could build the pit, contact the team, COVID test the entire team and (reopening by) Feb. 11 allowed us the time to do that."
Monarch Casino first reopened after the onset of the pandemic on June 17, 2020, with slot machines only. Table games returned on Sept. 11, but had been shut down since Nov. 13.
The Isle Casino, Monarch's neighbor across the street, reopened its table games on Feb. 10, according to their website.
Central City Casinos Still Closed
Central City in Gilpin County has two casinos that house table games: Century Casino and Grand Z Casino. Table action at both houses are currently closed, according to their respective websites.
As for Cripple Creek casinos, Teller County announced on Feb. 5 that Gov. Jared Polis and the CDPHE improved the county to "Level Yellow: Concern." The change on the state's COVID-19 dial means those casinos can increase occupancy, but table games are still closed for now.
Wildwood Casino, which operates the most table games in the city, has a statement on its website that reads, in part, "While the announcement also indicated that it was expected casinos will be able to operate table games in accordance with indoor event guidelines, Wildwood, as well as other Cripple Creek casinos, cannot reopen table games" until necessary guidelines are received from the Colorado Department of Revenue and the Colorado Division of Gaming.
Sportsbook Coming to Monarch
Soon to accompany Monarch's table games and slots will be a retail sportsbook that Ferris said is expected to be complete sometime in the second quarter.
Super Bowl LV brought Monarch an influx of bets, not only through their mobile app, but also at their casino kiosks and windows. Figures released Tuesday by the Colorado Limited Gaming Control Commission showed $31.2 million in total wagers In Colorado for the Super Bowl.
"The Super Bowl is gambling Christmas, so it obviously was extraordinary," Ferris said. "We thought it was unique because there really wasn't a good team for a good Denverite to be a big fan of."
Since launching on May 1, Colorado's sports betting market saw nearly $1.2 billion in wagers in 2020 and capped off the year with record total handle and mobile handle in December.
Table Games Status
According to each casino's website, as of Feb. 9:
Black Hawk
Ameristar — closed temporarily
Golden Gates — currently closed
Mardi Gras — currently closed
Isle — opened Feb. 10
Lady Luck — opening Feb. 12
Lodge — closed until further notice
Monarch — opening Feb. 11
Saratoga — opening Feb. 12
Z – currently closed
Central City
Century — currently closed
Grand Z — currently closed
Be first to get our exclusive offers!
Join today to stay up to date on your states gambling news and offers.
Casino News Articles