Decision On New Hampshire Sports Betting Locations Pushed Back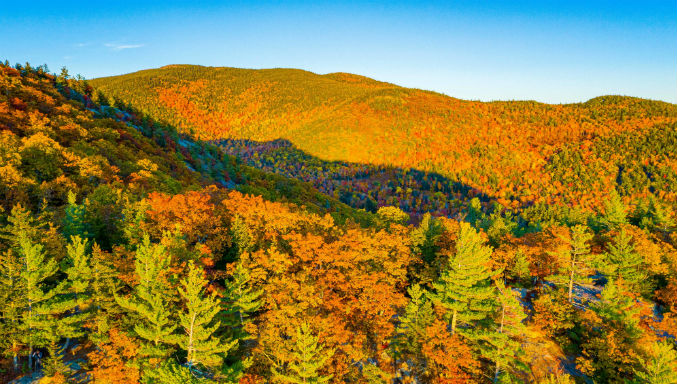 © PA
New Hampshire was poised to announce up to 10 betting locations in the state by the end of March, but that has been put on hold.
Lynda Plante, deputy director of the New Hampshire Lottery Commission, said in a email to Gambling.com on Tuesday that an announcement on the locations run by DraftKings has been delayed. The state had been gearing up to have the locations chosen — and possibly up and running — by the end of March.
"While we continue to work on identifying retail locations in the state, the lottery and DraftKings will not be making any final determinations or announcements on selection of locations until there is more certainty about when these locations could be open to the public," Plante said Tuesday.
---
RELATED: More On New Hampshire Sports Betting
---
New Hampshire, which already has mobile sports betting, moved closer to having retail locations after residents in 10 towns in early March approved sites in their communities.
Gov. Chris Sununu signed a sports betting bill into law last year and placed the first online bet in New Hampshire in late December. The law legalized online and mobile sports betting and allows for 10 retail sportsbook locations in the state. With the March approval at town meetings, there are 16 towns seeking facilities, according to the Associated Press. Six towns voted in November to permit the sites.
The 16 towns that have reportedly approved having facilities: Belmont, Berlin, Claremont, Derry, Franklin, Hampton, Hinsdale, Hudson, Laconia, Manchester, Newmarket, Pelham, Rollinsford, Salem, Seabrook and Somersworth.
Plante said in March after the decisions by the 10 towns that "we anticipate the first locations to be proposed shortly with a launch as soon as this month." She also said that although there are 10 potential locations, the ultimate number will be determined by DraftKings and the lottery commission based on commercial and geographic considerations.
DraftKings Is Sole Operator In New Hampshire
Boston-basked DraftKings holds exclusive rights in New Hampshire after the company offered to pay the lottery 51% of gross gaming revenue from mobile and 50% from future retail in a six-year deal. Those percentages would decrease if other operators — state law allows five — entered the market in New Hampshire.
Rhode Island, which has a strict in-person registration policy, and New Hampshire are the only two New England states to offer sports betting. Maine passed a law last year, but it was vetoed by the governor in January. Massachusetts, Connecticut and Vermont legislatures have been considering bills this year to legalize sports betting.
Other states and entities have had to delay or shut down recently launched sports betting because of the coronavirus. After taking their first bets in March, Illinois and Michigan temporarily closed their casinos to align with mandatory stay-at-home orders. Washington, D.C.. which was looking to launch its sports betting platform by the end of March, said it won't start taking bets until sports return.