FanDuel Goes Live as Virginia Launches Sports Betting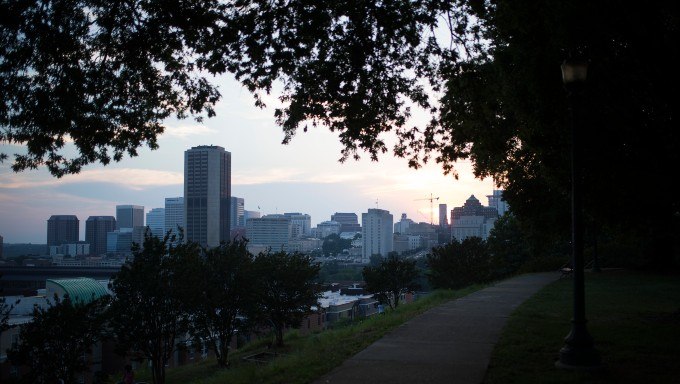 © PA
The Virginia online and mobile sports betting market launched Thursday afternoon.
FanDuel, one of the 25 sportsbook operator applicants the Virginia Lottery has been reviewing since November, was approved on Thursday and has gone live. An affiliation with the Washington Football Team helped secure approval, according to published reports.
The lottery posted the following on its website Thursday:
Approved Permit Holders
"Betfair Interactive US LLC (d/b/a FanDuel) in conjunction with the Washington Football Team (temporary permit). Approved 1/20/21"
FanDuel is the only operator be be approved. It appeared that FanDuel had jumped the gun when it announced the launch of its mobile app in Virginia on social media Wednesday night, saying it would be live on Thursday. That tweet was later deleted and the wording changed to say it would launch "soon."
Some FanDuel customers also said on social media that they had received emails saying the company was launching Thursday in Virginia.
VIRGINIA — IT'S GO TIME 🤑https://t.co/GlnAd6nmjW | @erinkatedolan pic.twitter.com/64PuZeoHNK

— FanDuel Sportsbook (@FDSportsbook) January 21, 2021
Virginia joins Michigan in launching this week. Michigan will go live with mobile sports betting on Friday.
FanDuel partnered with the NFL's Washington Football Team and that helped with the approval, according to a Richmond Times-Dispatch story. Under Virginia's sports betting law, pro sports teams that pay taxes on more than $200 million in salaries in Virginia — Washington has its team headquarters in Ashburn — are given "substantial and preferred consideration," the report said.
In addition to FanDuel, the Virginia Lottery has posted approvals for Gaming Laboratories International LLC and Bulletproof Solutions Inc. for testing and for 27 approved vendors, including the parent company of Gambling.com, according to the Virginia Lottery website. The vendors were approved on Jan. 13.
Online Sportsbooks Gearing Up
By law, the Virginia Lottery must issue at least four and no more than 12 permits to qualified online sportsbook applicants. The 25 applications for mobile sports betting permits were submitted between Oct. 15-31. In addition to FanDuel, other top sportsbooks — BetMGM, DraftKings, PointsBet —among others, are expected to launch in Virginia.
William Hill and BetRivers have casino partnerships in Virginia that will give them market access. Four casinos have been approved, but not built yet. Bristol, Danville, Norfolk and Portsmouth voters approved casinos for their cities last November and Richmond will vote in November 2021.
---
CHECK OUT: 9 Predictions for US Sports Betting & Online Gambling In 2021
---
In late October, FanDuel announced it will be the DC United's exclusive sports betting sponsor and will open a retail sportsbook at Audi Field. The United have a practice facility in Virginia and will move its headquarters to the state. The NFL Washington Football Team is looking at possilby building a new stadium in Virginia.
Kevin Hall, executive director of the Virginia Lottery told TV station WVEC on Jan. 5 that he expects the market to be live by the Super Bowl on Feb. 7. Launching in time for this weekend's NFL Conference Championship games is a bonus for Virginia bettors and the state.
"If a licensee is ready to go, some of them could be up and running by the Super Bowl. That's a good opportunity," Hall said, according to the report. "It's the biggest thing on the sports calendar all year, so we might be able to launch with a bang,"
New Bill Would Make More Licenses Available
And while mobile sports betting is launching, new legislation introduced in the legislature could expand the number of online-only licenses available and make it legal to bet on Olympic events. The office of state Del. Mark Sickles, who helped push the original bill through to law, said his new bill, HB 1847, called for technical edits to the current law.
HB 1847 was advanced out of a gaming subcommittee to the General Laws committee this week.
If approved, the new bill would not take effect until July 1, according to the state lottery. The fiscal year in Virginia runs July 1 to June 30.
---
Check Out: Latest updates and legal Virginia Sports Betting Sites.
---
Virginia Expected to be Strong Market
The state is expected to have a strong sports betting market; state officials have estimated that Virginia bettors will wager as much as $400 million in 2021 and increasing amounts in subsequent years.
The Virginia state legislature approved sports betting legislation in April and it was legal effective July 1. The Virginia Lottery Commission then began developing and approving regulations on an accelerated schedule.
The law seems fair to all stakeholders. It taxes sports betting revenue at 15% and sets licensing fees for operators at $250,000 for an initial three-year permit and $200,000 for three-year renewals. Betting on college sports is legal, but does not allow for betting on games involving Virginia colleges and does not allow prop bets on college sports.
Virginia also included a Sports Bettors' Bill of Rights that identifies five areas where sports gamblers receive some protection in dealing with gambling operators and even themselves.
Be first to get our exclusive sports offers!
Join today to stay up to date on your states gambling news and offers.
Betting News Articles