GVC Signals Start of Future Plans by Renaming to Entain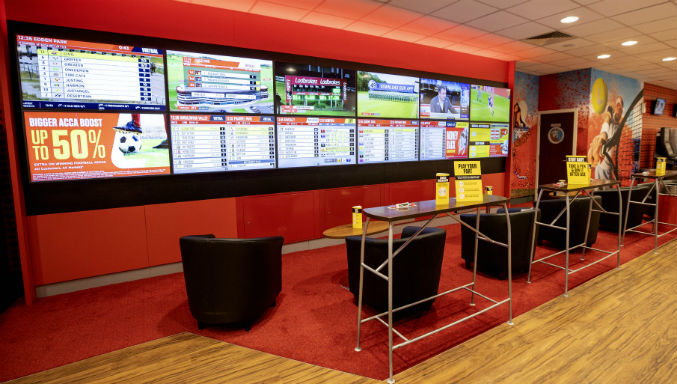 © PA
GVC Holdings announced Thursday that it is renaming to Entain, pending shareholder approval. GVC, part of a joint venture with MGM Resorts that operates sports betting entity BetMGM, also said it would embark on a plan for growth and sustainability over the next three to five years.
In addition to BetMGM, GVC's brands include Ladbrokes, Coral, bwin, Sportingbet and partypoker.
One of the UK-based company's plans could be to purchase the non-U.S. businesses of rival gambling company William Hill, now that private equity firm Apollo Management International withdrew from bidding for the whole group earlier Thursday, according to Bloomberg.
Caesars Entertainment is buying William Hill for $3.7 billion and is likely to put its U.K. and European assets up for sale as part of the deal, which goes to a shareholder vote on Nov. 19.
"My tendency would be to look into it, and of course everything has a price at the end — and if it does make sense, it's something that we can definitely look at," new GVC Chief Executive Officer Shay Segev told Bloomberg.
Segev took over for longtime GVC CEO Kenny Alexander in July and renaming the global sports betting and gaming group Entain helps signal the beginning of its new chapter.
Entain's New Approach
Segev, in a news release, also outlined Entain's new approach with a "Sustainability Charter." It will feature 100% of Entain's revenue coming from regulated markets by the end of 2023, with 99% from regulated or regulating markets by the end of 2020 with the hopes to be the leading operator in the U.S. through BetMGM.
Other goals, according to the release, include growing their core markets with an eye on entering new regulated markets, all while expanding to new audiences such as eSports and digital gaming.
"Today marks an exciting new chapter for the group, and an important step forward in achieving our ambition of being the world leader in sports betting and gaming," Segev said in the news release. "Under our new corporate identity, we will continue to use our unique technology platform to grow in both existing and new markets, innovate, reach new audiences, enhance the customer experience, and provide industry-leading levels of player protection."
Responsible Gaming a Priority
The new entity will continue GVC's commitment to lead on responsible gambling and will launch the Advanced Responsibility & Care ("ARC") program, according to the news release. It uses proprietary technology to enhance player protection through additional checks as well as improved monitoring and interventions.
In addition, Entain will embed responsible gambling into its remuneration policy, the release said.
"We are absolutely committed to pursuing the highest standards of corporate governance, to providing outstanding career development opportunities for our colleagues, and to supporting the communities in which we operate," Segev said.
Be first to get our exclusive sports offers!
Join today to stay up to date on your states gambling news and offers.
Betting News Articles