New Georgia Bill Would Authorize Online Sports Betting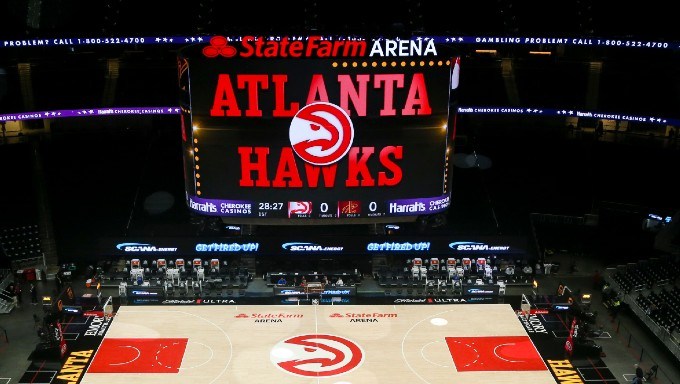 © PA
A new, 37-page bill proposed by Georgia lawmakers could legalize online sports betting in the state by summer.
HB 86, known as the Georgia Lottery Mobile Sports Wagering Integrity Act, was filed Thursday. The legislation from three Republicans, including primary sponsor Rep. Ron Stephens, and three Democrats, allows for six online-only sportsbooks with remote registration signups in Georgia.
---
CHECK OUT: Georgia Looks To Build On Online Gaming 'Progress' in 2021
---
The Georgia Lottery would run and manage with funds generated for the HOPE Scholarship and pre-K programs around the state, according to the bill.
Sports betting revenue would be taxed at 16% and after a $50,000 application fee, sportsbook operators would pay $900,000 a year to retain the license, according to the bill. It does require sportsbooks to use official league data. It does not appear to authorize betting on college sports or horse racing.
The bill comes as states are looking for new ways to battle budget deficits caused by the coronavirus pandemic. The Georgia legislative session runs until April 2.
Four major professional Atlanta sports teams support sports betting in the state.
Last year, the MLB's Braves, NFL's Falcons, NBA's Hawks and MLS' Atlanta United formed the Georgia Professional Sports Integrity Alliance (GPSIA) to work with lawmakers on legislation that would legalize online and mobile sports gambling in Georgia.
Tough Road in Georgia for Gambling
Last June, a bill authorizing the Georgia Lottery to operate online sports betting made it through the Senate Special Judiciary Committee before stalling, but that bill was revived by the committee, and the reason behind it, seemed to suggest there was hope in Georgia.
In the past, gambling measures have not received the much-needed supermajority to pass in either the state's House or Senate. Gov. Brian Kemp, not a big gambling proponent, ultimately could veto any bill.
Since the sports betting market would likely have to be all mobile (there are no casinos in Georgia), the state could look at Tennessee's all-mobile market.
In its first month of going live, from Nov. 1-30, Tennessee's sports betting handle was $131.4 million. The state's privilege tax was $2.4 million.
Be first to get our exclusive sports offers!
Join today to stay up to date on your states gambling news and offers.
Betting News Articles