Q&A With Joe Brennan on 3-Year Anniversary of PASPA Ruling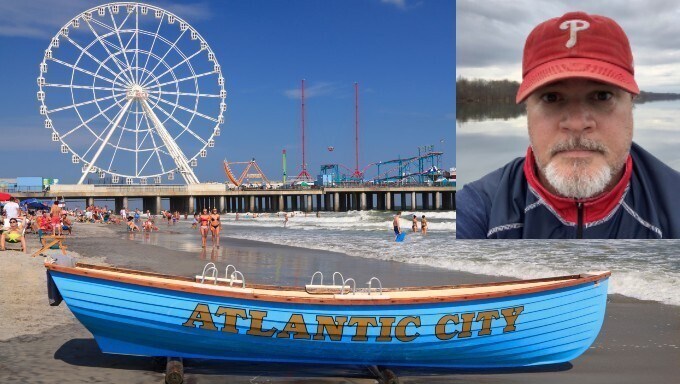 © PA
The sports wagering world in the U.S. is observing the three-year anniversary of the Supreme Court overturning PASPA, the federal law that prohibited states other than Nevada from offering wide-open sports wagering. Since the court's ruling in 2018, more than 20 U.S. jurisdictions have launched that type of sports betting.
A key but lesser-known figure in the battle that ended successfully for legal sports wagering advocates was Joe Brennan. Brennan was part of a business group called IMEGA, which pushed for legalized wagering on the Internet. People familiar with that early battle acknowledge that Brennan deserves enormous credit for the surging sports wagering industry now in the U.S.
---
Other PASPA Stories
---
Gambling.com (GDC): Describe your background in sports gambling.
Joe Brennan: I'm a Philly guy. Probably the first time I ever played a parlay card was in the first grade at St. Cyril's School out in Delco (Delaware County outside of Philadelphia in Pennsylvania). I wanted to see the white ticket that some of the older kids had. I was like, "What's that?" That was my introduction to it. And then I remember when I was 10 years old going with my father driving down to Delaware when Delaware briefly had their legal NFL parlay product and going with him to play that. So, like a lot of kids in Philly, I was aware of those parlay tickets.
GDC: But you lived in Connecticut for a while and then returned to Philadelphia. What was next?
JB: I came to town to actually coach rowing at Temple and a rowing club there. I did a little bit of sports betting around the (Fairmount) neighborhood. As a matter of fact, I think the guy in the Greek diner up on Fairmount that took bets back then is probably still sitting in that same booth in the back. It's just the phones have gotten smaller, right? But between the diner, the barbershop and everything, like there's probably half a dozen places that I knew of in Fairmount where you can get down on sports events.
GDC: You moved to Washington and were involved in the early internet industry, weren't you?
JB: I went to work at AOL eventually. And while I was at AOL (in the early 2000s), I was part of the strategy team and they started to say, "We've got all this stuff that we've built here at AOL. What can we do with it? How can we expand our business?" And I was really aware of the fact that online sports betting and online gambling was really gaining a lot of traction (around the world). So, I said, "Well, look, AOL's got this AOL UK division and this AOL Europe division, it might be worthwhile for AOL to get into the sports betting business — online sports betting business." And the guy we reported up through to was Ted Leonsis.
Editor's note: Leonsis is now the owner of the NBA Washington Wizards, NHL Washington Capitals, WNBA Washington Mystics and the Capital One Arena, among other sports enterprises, and he has been an early advocate for legalized sports betting.
And not directly (from Leonsis) but through my boss, Ted apparently thought it was a bad idea back then, which I find so ironic nowadays. Sports betting, media company, internet, the whole nine yards, and Ted Leonsis at the time, he was not all that interested.
The Fight Started With UIGEA
GDC: About that time, in 2006, the Unlawful Internet Gambling Enforcement Act was passed and that became a trigger for you as part of a group trying to challenge UIGEA. What did you do?
JB: I was part of a group called IMEGA, the Interactive Media, Entertainment and Gaming Association. UIGEA made it a federal crime for banks and credit cards and companies like that to fund online gambling and online sports betting. We jumped into that initially (challenging UIGEA) in the federal courts and we got that all the way up to the appeals court in Philadelphia. And the court more or less came down and said, "Well, look, this law doesn't make online gambling illegal. That's left up to the states. The states decide whether it's going to be legal or not, because the states decide whether any kind of gambling is legal within their borders."
GDC: So, the appeals court ruling, despite being a loss for your side, made it clear UIGEA did not make internet gambling illegal per se, and that was a victory, in its own right. What was your next move?
JB: An attorney working with us asked me, "What about sports betting? Do you have any interest in sports betting?" I said, "Well, yeah, of course, I do, of course, we do." And he said, "Well, there's a state senator, Ray Lesniak from New Jersey, and he has been trying to get traction for an effort to legalize sports betting in New Jersey for a couple of years and he just can't seem to get any traction. Would you have an interest in meeting him?" That was December of 2008. So, I went and I met with the senator — and talk about the beginning of a beautiful friendship! The senator right away said, "All right, let's file a lawsuit." It was a cast of thousands, but IMEGA was the lead plaintiff on the original suit, but the senator got the New Jersey state senate on board. And then you had the state's thoroughbred industry with Dennis Drazin (CEO of Monmouth Park Racetrack) and the standardbred horsemen's association.
Courting Christie
GDC: You got then-Democrat Gov. Jon Corzine on board right away but he was beaten by Republican Chris Christie. What was next?
JB: So we went right away to Gov. Christie's transition team. And we were assured by the folks who were dealing with him, "Gov. Christie really likes this. He's really taken an interest in it. We definitely want it." Well, he kept delaying, kept delaying and we kept going to the court getting continuances because he had to think about it. Finally, he said, "No, I'm not going to intervene. Forget it. I'm not going to join it." Well, shortly thereafter, the court ruled, saying, "Well, I see you got the legislature in here but with the governor withdrawing, you guys really don't have the standing to bring this suit." So, then we went to the Third Circuit Court of Appeals again (in Philadelphia) and we were rejected there.
From there, Ray Lesniak — everybody thinks he's crazy, but he's crazy like a fox — says to us, "Would you help me lobby to support a constitutional amendment to change the New Jersey constitution (which) prevents sports betting?" Because you had to. And we said, "Yeah, sure." It was myself, Bill Pascrell III, Dale Florio — those two guys were the lobbyists who were working with us. And we started handshaking on our way through the New Jersey legislature, both sides of the aisle that had support for it.
GDC: I understand you slowed down for a while until the NFL approved the then-brand-new New Jersey football stadium for a Super Bowl. And although the governor backed off again, the next move was to go to work on a referendum for the constitution change, right?
JB: We gripped and grinned with every legislator in the state on this one to get support behind it and the governor did not stand in the way of it because it was overwhelming support in the run-up to the statewide vote. So, we got this put on the ballot and the governor didn't say a word. We're out there and we're trying to like get out the vote thing, "Vote yes on sports." And people were just kind of like, "Why are you bothering? Everybody's going to vote for it." And we did. We won that thing going away like more than 2-to-1 in the statewide vote.
Another reason why Sen. Lesniak was so adamant about (the referendum) was not only that you had to amend the state constitution to have a new form of gambling, but because by voting on it, there was nothing the governor could do to stop it, right? It didn't require the government's approval. The vote gave the legislature the power to amend the constitution.
The Tide Turns
GDC: Because Christie had been lukewarm on the sports wagering, you were concerned about how strongly this would get pushed. But then things changed, didn't they?
JB: It was Memorial Day weekend, I remember it clear as day because I was at my son's ice hockey tournament over in Delaware County and we were driving from the team hotel. And I got a call from Bill Pascrell and he said, "The governor is on the Boardwalk in Atlantic City and he just told everybody that we're going to have legal sports betting in New Jersey by September, by NFL season." And there's no bigger zealot than the converted, right? So, (Christie) said something like, "If the leagues don't like it, they know where to find me."
Then, Christie hires Ted Olson (a legendary constitutional lawyer), so instead of limping in on this thing, Christie got into it full force, so good for the governor. I mean, he was late to it but when he got into it, he threw the full force of the governor's office behind it. And I still remember going to the first hearing in Trenton watching grown men walk up to Ted Olson like the way they would have walked up to Mickey Mantle or Mike Schmidt like, "Can I get a picture? Can I get an autograph?" The guy is a lawyer, but it was like having Babe Ruth in the courtroom.
And that began our long wrestling match with the courts and with the leagues, then the first defeat, and then coming back (to overturn PASPA). It was really something.
Somebody asked me once, "How do you feel about everybody else taking it over?" I said, "That's what I was supposed to do." If it was just Joe Brennan and IMEGA, it would never ... we probably wouldn't have gotten this standing (in the U.S. Supreme Court), right?
The point was to get all of the big guys involved. So, getting that statewide vote, getting it on the books, getting the law passed, getting Gov. Christie on board with it, getting Gov. Christie to get Ted Olson to lead the fight in court. I mean, that's the only way that you can move continents, right?
Be first to get our exclusive sports offers!
Join today to stay up to date on your states gambling news and offers.
Betting News Articles