top bonus
Love Island 2018 Betting
sign up offer
Bet NZ$10, Get NZ$30 in Free Bets
BET NOW
New Customers Only, Over 18's, T&C's apply.
Betting Tips
Best Love Island Free Bets

Secure

Trusted

Verified

Advertiser Disclosure
2
Read Review
3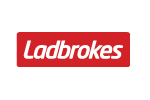 Bet NZ$10, Get NZ$30 Promo Code: G30
Read Review
Terms and Conditions apply for all bonuses. Must be 18+ to participate.
What is Love Island?
Despite your best efforts to convince yourself otherwise, you love trash TV. But hey, that's ok! We love trashy TV shows too - a bracket in which Love Island, ITV's summer hit, certainly falls into. Rest assured we are not the only ones hooked - punters are starting to get in on the action too, with Love Island betting markets becoming more popular with each season.
The premise is relatively simple. A group of contestants live in isolation from the outside world in a villa on the island of Majorca, constantly under video surveillance in a similar fashion to shows like Big Brother. While living in the villa the 'Islanders' must couple up with one another, regardless of whether it is for love, friendship or money. Over the duration of the season they can re-couple at various stages resulting in inevitable tension and petty arguments.
If an Islander remains single after a coupling they have to leave the island. During the final week of the program the public vote for the couple they think deserve to win the series. The winners take home £50,000, but only if both couples agree to split the pot. If one person opts to 'steal' the pot, they take home all of the cash, but if both decide to 'steal', they wind up with nothing. This is the driving force behind a lot of the drama towards the end of the series and makes for some excellent viewing on those long summer nights.
Love Island Odds
To bet on love island you need to consider a couple of different things while analysing odds. The most important thing to focus on is the public, whose vote makes a massive difference and eventually determines the winner. Top bookmakers offering specials will base their Love Island odds on the general public's perception of each couple.
One practical way of informing your Love Island betting is to listen to social conversation. Twitter and Facebook will normally be hopping mad while the show is on, so check out what others are saying to get an understanding of why the odds are listed the way they are. Such is the show's popularity that there will be hashtags trending during episodes.
Love Island Betting Strategy
As with other specials betting markets, such as the Eurovision or Strictly Come Dancing it can be particularly difficult to predict the outcome. This is by no means a downfall for Love Island betting, in-fact it makes it much more exciting. One practical thing to keep in mind when plotting out Love Island odds and researching the show is that there will normally be one stand out couple who not only have great chemistry but are loved by the public too. This is the recipe for success when Love Island betting and being able to identify these couples will certainly put you ahead of the pack.
The value in Love Island betting is found when you can successfully identify a couple that nobody would expect to come together in the early parts of the series. Focus on couples who have chemistry but haven't had much screen time. Less screen time early on normally results in longer odds at the bookmakers and this should be factored into account. Also keep an eye on contestants that are particularly rowdy or divisive within the group. These Islanders are more likely to be resented by the others in the villa and may bag themselves an early ticket home and so should be avoided at all costs.
2018 Love Island
The 2018 installment of the famed UK-based reality TV show, Love Island, kicks off where all other Love Island shows do, the 'Villa' in Mallorca. This year features 18 young, budding Brits looking for love and the £50,000 prize. The 2018 Love Island runs every Monday at 9pm on ITV2 from June 4th to July 30th, the finale. The biggest difference between the 2018 version and the others revolve around what the contestants are permitted to do while in the Villa.
In past seasons, a wealth of the contestants spent a ton of their airtime smoking cigarettes. Well no more, as the show has banned smoking while on the premises of the Villa, indulging off in the garden. Rumors suggested the 2018 show will feature same-sex couples but the producers admitted the show structure would be affected and decided against it this time around. There is also a new ban on full nudity as well as having sex while intoxicated.
2018 Contestants
| Name | From | Age | Job | Still in the Villa? |
| --- | --- | --- | --- | --- |
| Zara McDermott | Essex, England | 21 | Government Advisor | No |
| Ellie Brown | Newcastle, England | 20 | Business Development Manager | No |
| Charlie Frederick | Plymouth, England | 23 | Model | No |
| Megan Barton Hanson | Essex, England | 24 | Model | Yes |
| Josh Denzel | North London, England | 26 | Social Media Host | Yes |
| Georgia Steele | York, England | 20 | Student | No |
| Dani Dyer | East London, England | 21 | Barmaid | Yes |
| Rosie Williams | Glamorgan, South Wales | 26 | Solicitor | No |
| Laura Anderson | Stirling, Scotland | 29 | Cabin Crew | Yes |
| Hayley Hughes | Liverpool, England | 22 | Model | No |
| Samira Mighty | London, England | 22 | West End Performer | No |
| Kendall-Rae Knight | Blackpool, England | 26 | Retail Manager | No |
| Wes Nelson | Staffordshire, England | 20 | Engineer | Yes |
| Niall Aslam | Coventry, England | 23 | Student | No |
| Eyal Booker | London, England | 22 | Model | No |
| Adam Collard | Newcastle, England | 22 | Personal Trainer | No |
| Jack Fincham | Kent, England | 26 | Sales Manager | Yes |
| Dr. Alex George | Carmarthen, West Wales | 27 | A&E Doctor | Yes |
| Jack Fowler | London, England | 22 | Semi-Professional Footballer | Yes |
| Stephanie Lam | Hertfordshire, England | 23 | Account Manager | Yes |
| Paul Knops | Bournemouth, England | 31 | Carpenter & Model | Yes |
| Laura Crane | Ericeira, Portugal | 23 | Professional Surfer | Yes |
| Josh Mair | Birmingham, England | 21 | Professional DJ | Yes |
| Alexandra Cane | Hertfordshire, England | 27 | Make-Up Artist | Yes |
| Kazimir Crossley | London, England | 23 | Make-Up Artist | Yes |
| Sam Bird | London, England | 25 | Personal Trainer | No |
Love Island Betting History
The only way that you haven't heard of Love Island is if you've been living under a rock. The show's popularity no longer only extends to its original British and Irish audience. It now has global appeal, with viewers in Australia and America tuning in at ungodly hours or on demand to get their fix.
Betting on Love Island became popular in 2015 as the series was revived (it previously aired on ITV in 2005). At this point in time bookmakers were very much in the business of offering quirky specials and political markets, and the reality format of the show afforded many top bookies the opportunity to list Love Island markets. The obvious market is the winners market i.e betting on which couple will win the show, but some bookmakers have listed Love Island specials in the past that focus on different specifics - for example, the week in which a certain Islander will be eliminated.
Previous Winners
| Show | Year | Winning Couple |
| --- | --- | --- |
| Love Island | 2017 | Kem Cetinay and Amber Davies |
| Love Island | 2016 | Nathan Massey and Cara De La Hoyde |
| Love Island | 2015 | Jessica Hayes and Max Morley |
| Celebrity Love Island | 2006 | Bianca Gascoigne and Calum Best |
| Celebrity Love Island | 2005 | Jayne Middlemiss and Fran Cosgrave |