Football Betting Strategy: Handicap Betting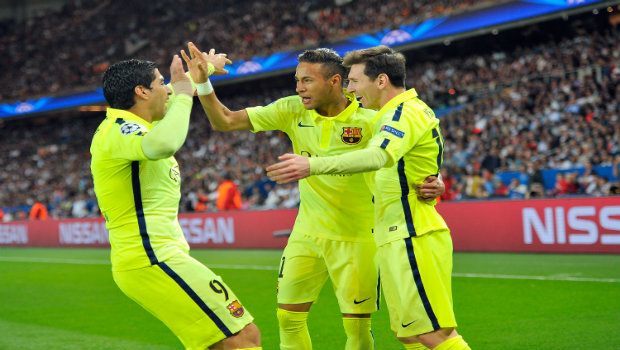 When punters think of handicap betting in football, it is generally the 'Asian handicap' market for individual matches that springs to mind.
'Asian Handicap' Market
The 'Asian handicap' reduces the number of possible outcomes of a match to two - removing the draw option - and aims to provide two selections which both have a near 50% chance of success. The handicap can be in the form of whole goals, half-goals or even quarter-goals.
An example of an Asian handicap bet may be Team A +0.5; Team B -0.5. In this situation, you take the final score-line and apply whichever side of the handicap that you have bet on. So, if you had bet on Team A +0.5, and the final result was 2-1 to Team B, you would add the half-goal to Team A's score. In this situation, you would lose your bet. As it happens, the 'Asian handicap' of -0.5 is equivalent to the odds on the team to win.
Larger Handicaps
In matches that are expected to be more one-sided, we might find larger handicaps. For example, if Barcelona are playing Osasuna, the handicap might be Barcelona -2.75. The quarter-goal often confuses people in 'Asian handicap' betting, but it is simply the equivalent of half the stake being placed on Barcelona -2.5 and half the stake being placed on Barcelona -3. Some bookmakers express this as 'Barcelona -2.5 and -3'.
Clearly, if Barcelona win by 2 goals or fewer, then the bet will lose. However, if Barcelona win by 3 goals, the half-stake on -2.5 will be a winning bet, while the half-stake on -3 will be voided. If Barcelona win by 4 goals or more, the entire stake will win.
Individual Match
Football 'Asian handicap' betting can be particularly useful if you fancy one team to win a match comfortably, or if you feel that a team will be competitive in a match without being able to secure a win or a draw - you can use Asian handicaps to even up the probabilities, often getting more appealing odds as a result.
League Winner
However, there are forms of handicap betting in football that do not relate to individual matches. A popular market in football betting is the handicap 'league winners' market. At the start of each season, bookmakers release a market where each team is given a points handicap. Here, the team that is expected to finish top of the league will be given 0 points. For the 2012/13 Premiership season, Manchester City took this role.
Then, each team after that is given a certain head-start. The teams that are expected to be challenging around the top of the table will have a smaller start. Manchester United started the 2012/13 season on +3, Chelsea on +6 and Arsenal on +10, for example. Further down the table, the likes of Everton started on +27, Swansea on +41 and, right at the bottom, Reading on +46.
You can then work out the average number of points per season needed to win the league, decide on how many points that you think each team is likely to achieve, add the points handicap to these totals and determine which teams are worth taking a punt on. To back your favourite in the football handicap betting markets, head over to Ladbrokes Sports today.
Terms and Conditions apply for all bonuses. Must be 18+ to participate.