Golf Betting Strategy: The Golf Field Bet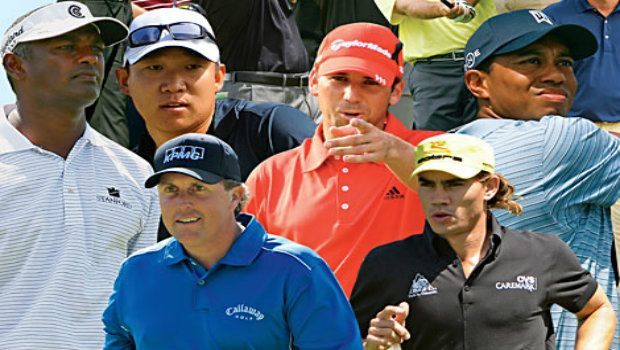 Golf betting may not sound like a complicated proposition; surely you just pick the guy who you think is going to win, right? Well, not exactly. That's because even the very best player in the world cannot be expected to win every competition.
Betting Favourites Exposed
As an example, in 2007 Tiger Woods was at the top of his game. He played in 16 competitions and won a remarkable seven of them; great stats, but look closer and you'll see that gamblers backing him won't actually have fared very well. Since his odds across the tournaments were basically evens, if you'd bet on him to win all 16 times, you would have made a loss thanks to those nine failed bets.
This is proof that simply backing the best won't actually lead to any sort of profit when golf betting. Surpassing the efforts of 100 other professional golfers week in, week out is an impossible feat, and the odds proffered on favourites are hardly ever worth the risk.
The Golf 'Field' Bet Explained
So, what's the best way to try and make a buck while golf betting? Well, the golf 'field' bet is always a very good option. The field is made up of all those other players that aren't expected to threaten the consistent favourites; you're not going to find Rory McIlroy, Luke Donald or Lee Westwood here. Instead, these are the players who on their own have odds that are way too long to back (unless you have some sort of killer inside line on someone's form), but which when clumped together pose a very realistic prospect versus the much smaller collection of favourites (usually around five of the best players entering any given competition).
What to Consider
The best way to assess whether it's the correct decision to bet the field is to analyse a number of factors that could give you a better idea about the outcome of the event. Here are some factors to consider:
Check players' form. Have those players that are being heavily backed short on confidence or recent wins?
Be sure to find out their records on the golf course in question.
Different courses have different personalities, just as different players struggle in different conditions.
Checking Field Form
Similarly, check the recent form of all those in the field. Are there any smaller names who have been making a bit of a ripple recently, and who might just be ready to make their first major splash? What's more, there are some players out there who are generally considered to be mediocre professionals at best, but who raise their game significantly on certain courses or at certain events (see Rich Beem for proof).
Weather Conditions
Other than that, be sure to take variables such as inclement weather into consideration; tricky conditions level the playing field somewhat, so expect lesser backed players to jump higher up the scoreboard.
All in all, this is a value bet because golf is a relatively open sport; a quick peruse over recent Major winners will show you just how competitive it is now that Tiger Woods has been taken down a peg or two. Visit Betfair Sports today to find out more about the golf 'field' bet and see whether you think it's a good value wager in any upcoming tournaments.
Terms and Conditions apply for all bonuses. Must be 18+ to participate.