Match Betting Preview: Manchester United vs Chelsea - 28 December 2015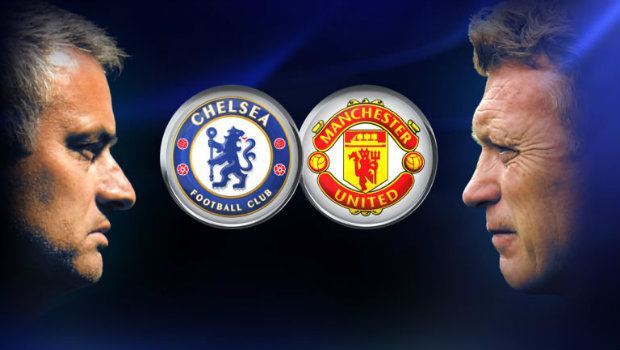 Manchester United and Chelsea are, of course, both titan teams to be reckoned with – but the fortunes of these two sides couldn't be more different heading into this all-important Premier League festive fixture, taking place at Old Trafford on 28th December.
Recent Defeats for Manchester
Under Louis Van Gaal, Manchester United have taken on a rather more consistent character, which should stand them in good stead come the title shake-up in May. It's therefore no surprise that the team's supporters are full of Christmas cheer at the moment – however the recent 1-2 defeat at Bournemouth (which came hot on the heels of the 2-3 reverse at Wolfsburg in the Champions League) showcased some worrying weaknesses heading into the toughest period of the campaign.
Much has been written about Chelsea's problems, and things do look somewhat bleak for the defending champions. They've lost more matches than they've won so far in 2015/16, and Jose Mourinho is yet to discover a winning formula that can carry his side up the league table. This is truly the Special One's winter of discontent.
Manchester Lacking Attack
The changing personality of this United team under the guidance of Van Gaal is a complete about-face compared to the free-flowing, attacking football of the Sir Alex Ferguson era. At the time of writing, the Red Devils have scored just 1.29 goals per game on average at Old Trafford, and conceded a mere 0.14. This, previously, was their home fortress, where all who entered could give up hope – but it doesn't possess the same air of invincibility at the moment.
This is likely to cheer Chelsea, particularly as they haven't lost to Manchester United since 2012: that's eight games in all competitions. Indeed, the Blues have won three of the last five Premier League meetings between the sides; conceding just two goals along the way. These stats don't necessarily tally up with the form of the two teams this season, or Chelsea's dominant record in recent times, but it is amazing how such history can play a part in determining the outcome of a game.
With that in mind, there's plenty of cause for backing the Chelsea Double Chance at 8/1 with Paddy Power Sports, despite their recent travails. Manchester United haven't blown any opponents away this term, with their attacking talents seemingly lacking the freedom to express themselves under Van Gaal – so if Mourinho's men can find some defensive solidarity from somewhere, then this market naturally appeals.
Rough Road for Chelsea
Unfortunately for the Blues, life on the road has been something of a drag so far this season. They score just a solitary goal per game on average; conceding 1.63 into the bargain. The Red Devils, at the time of writing, boast a goals-per-game average of just 1.29 at Old Trafford, and so this Yuletide encounter is surely going to be a low-scoring affair. As such, the 'under 3.5 goals' market looks eminently backable with Betfair Sports too.
What we can expect here is that the first half will be largely devoid of action, as, based on goal-scoring performance in the league to date, Manchester United tend to get down to the serious business in the second period (with the Reds scoring 57% of their goals in the second half, while Chelsea are more balanced at 50%) – which means a 'half-time score' bet of 0-0 could potentially be sensible.
In-Play Focus
Finally, here is a statistic that will interest punters who enjoy a flutter or two in-play: Manchester United have taken the lead in eight of their 16 Premier League outings thus far, and gone on to win seven of those eight. So if the Red Devils do get their noses in front in this clash, then that's a fair indication of how to bet!
Punters looking for a few value bets in the Manchester United vs Chelsea fixture should head on over to Paddy Power Sports and Betfair Sports today.