The 7 Largest Casinos in the World
Part of the beauty of the real-life casino gaming experience is the luxury that goes with the surroundings – you can enjoy different creative backgrounds online, but only in the real-life setting do you see what casinos are really capable of. The largest casinos in the world are more than just places to game – they are resorts, worthy of exploring and visiting in their own right. So, where can you find the biggest gaming resorts in the world?
7. MGM Grand, Macau
The gaming area of the MGM Grand in Macau covers an enormous 221,952 square feet – over 50,000 more than its Las Vegas cousin, which sits at a comparatively paltry 170,000. Remarkably, though, the Asian equivalent houses just over a third of the number of games as the Las Vegas equivalent, and roughly a tenth of the number of hotel rooms.
6. Sands, Macau
Opened in 2004 and paying homage to the classic Sands in Las Vegas, this casino introduced Sheldon Adelson to the great gambling hub of Macau. The spread of gaming floorspace covers 229,000 sq ft, complete with 1,000 tables and 750 gaming machines.
5. Tusk Rio Casino Resort, South Africa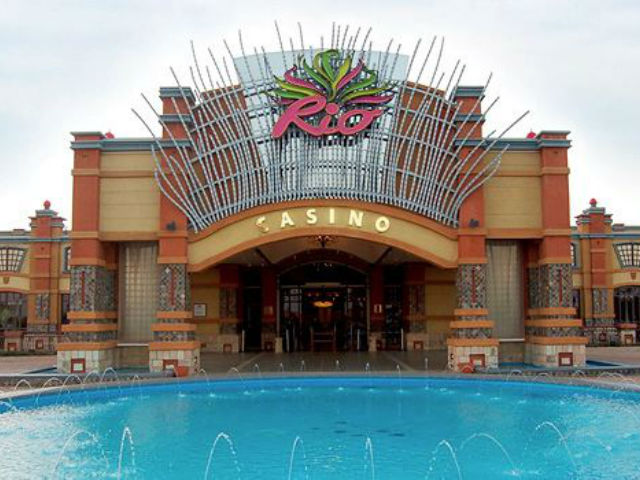 Offering only 12 table games and 257 gaming machines, the Tusk Rio Casino Resort seems like an unlikely candidate for size, yet it outstrips anything Vegas has to offer in terms of floorspace, covering 263,330 square feet of gaming ground. Expect to have some room to breathe when playing in this giant casino.
4. Casino Porte, Macau
Fusing a Portuguese design with its traditional Chinese setting, Casino Porte rests comfortably in a UNESCO World Heritage site, the Historic Centre of Macau. It's the only hotel in the inner harbour, and provides its visitors with a huge 270,000 square feet of gaming space. But, like the Tusk Rio, it too has quite a small number of gaming machines (320) and tables (150).
3. Foxwoods Resort Casino, Connecticut
The only American casino to make the list, Foxwoods rests on an Indian Reservation and plays host to a whopping 7,000 gaming machines and over 400 gaming tables. The casino is more of a small city, housing 29 restaurants and bars, including the Hard Rock Cafe. All this spread over 340,000 square feet of prime real estate.
2. City of Dreams, Macau
Labeling itself as a city is barely an exaggeration for this centrally positioned Macau resort. Packed full of busy boulevards and boutiques, it has 420,000 square feet of gaming space, and more entertainment under one roof than most town centres.
1. The Venetian, Macau
Sitting on Macau's Coastal Strip and also owned by Sands veteran Sheldon Adelson, the Venetian covers a huge 546,000 square feet, with 3,000 machines and 870 tables. What complements the games has played a crucial role in making the Venetian the largest and most sought-out casino in the world, though; with 24 high-end restaurants and bars, four swimming pools and three massive shopping areas, it goes beyond being a simple casino.
Terms and Conditions apply for all bonuses. Must be 18+ to participate.