Top 5 Casino Table Games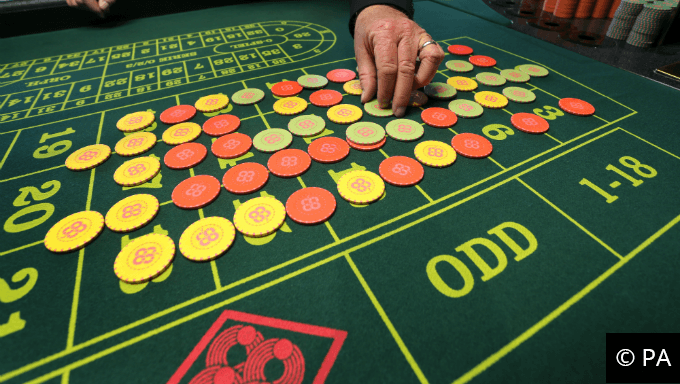 Casino table games boast a long history with many of them going back centuries. With the advent of online casinos, we can now play them from the comfort of our own homes with virtual cards and dice, but the ambiance at a live table in a land-based casino still manages to draw punters in.
The friendliness of croupiers and other bettors makes gambling at a physical casino an uniquely fun and social experience, with table games in particular offering unrivaled potential for camaraderie and conversation.
The games themselves each have their own challenges and most offer gamblers a chance to rely on skill as well as luck in order to win. Here's a compiled list of the five best table games to try out online or at your local casino.
5. Baccarat (Punto Banco)
Baccarat (also known as Punto Banco) is regarded as a high-stakes table game, often played in a room that only has tables for the game itself, separate from the rest of the casino floor. This shouldn't put newcomers off however, because Baccarat is actually very simple.
Basically, the gambler selects whether to back the player's hand, the banker's hand or a tie. The best hand (consisting of two or sometimes three cards) is whichever one adds up closest to nine, with Aces valued at one and picture cards at zero.
If a hand's value goes over nine, ten is subtracted from it, e.g. a hand of 7+8 would have a value of five. A player wins if he has correctly backed the best hand (which pays out evens on a win). If you correctly back a tie, the payout is a generous 8/1.
4. Three Card Poker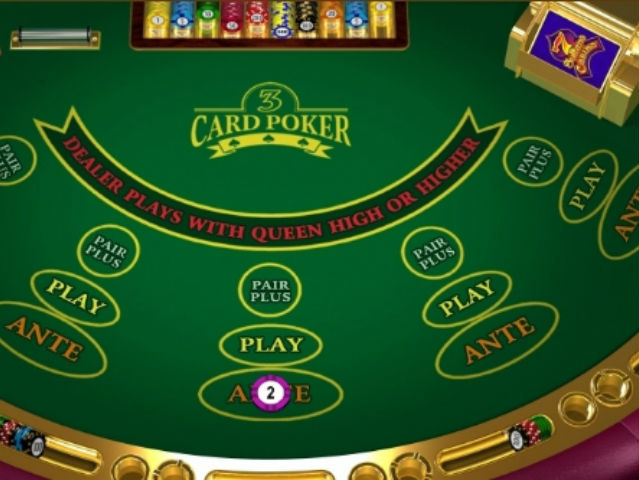 Three Card Poker is a very popular version of poker which allows the bettor to have some influence over the final outcome of a hand. The player selects his Ante bet and is dealt three cards, along with the dealer.
Having looked at his hand, the player decides whether to play (matching his Ante bet), or fold (forfeiting his Ante bet). Hands are ranked similarly to - though not exactly the same as - the more familiar Texas Hold'em, and if a player's hand is better than the dealer's, they get paid out evens on both their Ante and play bets.
However, if the dealer doesn't have Queen-high or better, then only the Ante gets honoured, and the play bet is returned to the punter.
3. Craps
Craps can be quite a complicated table game, but it offers some of the best odds in a casino, as well as a chance to win alongside a host of other bettors, resulting in some lively tables.
At its simplest level, the game works like this: one of the players around the table rolls two dice, and if they total seven or 11, everyone who placed a 'Pass Line' bet (backing the shooter) wins even money, while if the shooter rolls two, three or 12, these players lose their bets.
Any other total results in that number being the 'point,' and the shooter then has to try to roll that number again (before he rolls a seven) for all 'Pass Line' bets to win. If he rolls a seven, then everybody loses (unless they've backed 'Don't Pass') and the game starts again.
There are many other bets available on a Craps table, but newcomers might want to stick to the Craps basics before moving on to more complicated wagers.
2. Roulette
There are a few different variants of roulette, mainly European and American, but the basic game remains the same across all versions. This is a pure game of chance that's easy to play and great for newcomers.
The European version has every number from 0 to 36 on a wheel, with half coloured red and half black (zero is green), and the punter stakes on where he thinks the ball will land. The American version has two zero segments (0 and 00), increasing the house odds, meaning that the European variety is the more rewarding for players.
Gamblers can wager on evens bets (like red or black, odd or even, and low or high) or back a certain number or selection of numbers to come in at longer odds.
1. Blackjack
With its roots believed to lie in 18th century France, blackjack is one of the most recognisable and popular casino table games around today. Thanks to its simple rules, where a player basically tries to form a hand as close to 21 as they can without going bust (over 21), this is a great card game for all levels of experience.
Players and the dealer are dealt two cards each, with players able to stand (end turn), hit (take another card), double (double their stake and take another card) or split (split a pair into two separate hands) in order to try to make the best hand.
'Blackjack' refers to hitting 21 with two cards (Ace + 10/picture card). If you're new to the game, getting your head around a basic blackjack strategy can be a great way to maximise your returns. For a chance to try out these casino games and many more, visit Winner Casino today!