UFC Fight Night: Holloway vs Allen Picks
Following another change of guard in the UFC's titles after Israel Adesanya stunned Alex Pereira, the world-leading MMA organization sees two of the best featherweights on the planet go head-to-head in Kansas City, Missouri this Saturday.
To help you out with your UFC betting, here are our picks for the weekend.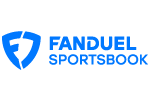 Established 2009
Must be 21+ to participate. T&Cs apply.
Max Holloway vs. Arnold Allen
Outside of the unstoppable Alexander Volkanovski at the top of the featherweight pile, Max Holloway and Arnold Allen are unquestionably the next-best two at 145 pounds.
In fact, Holloway's only defeats at featherweight since losing to Conor McGregor in 2013 have been to Volkanovski on three different occasions, but most people will argue he won at least one of those. However, Holloway was beaten convincingly last time out to the defending champion, and in a very uncharacteristic fashion, he was outboxed from start to finish.
Allen, however, is yet to lose since 2014 and he has won all 10 of his UFC fights so far. However, the main argument against Allen winning this one is the level of opposition he has faced in comparison to Holloway's victories over Yair Rodríguez, Calvin Kattar, Frankie Edgar, Anthony Pettis and Jose Aldo (x2). Holloway even beat the all-time leading UFC finisher, Charles Oliveira, at featherweight.
This fight is likely going to be another standup battle. Holloway's unrivaled pressure will dictate this fight once more and this bout will likely come down to whoever lands the most and who can sneak in a few takedowns.
Holloway's superior boxing ability and fight IQ could end up being the difference here, but with the fight so tough to call, we're picking it to go the distance.
Fight to go the distance is -122 with FanDuel Sportsbook.
Edson Barboza vs. Billy Quarantillo
Edson Barboza is looking for just his fourth win in 11 UFC fights, with the 37-year-old sitting on a two-fight losing run after his excellent knockout over Shane Burgos in 2021. Sadly for Barboza, however, it seems his days competing toward the top end of the rankings are over.
The power is still there and his legendary leg kicks will fumble anybody if landed enough. But after losing seven times since 2017, there is only one winner in this fight for us.
Billy Quarantillo has lost only four times in his MMA career and has a record of 5-2 in the UFC after his Performance of the Night TKO win over Alexander Hernandez in December. Quarantillo's excellent boxing skill and fight IQ combined with his black belt in jiu-jitsu, is likely going to be too much for the aging Barboza.
We expect a clinic from the American and for him to win on the scorecards by getting in some takedowns and picking Barboza apart on the standup.
Billy Quarantillo to win on points is +240 with FanDuel Sportsbook.
Dustin Jacoby vs. Azmat Murzakanov
Two famed knockout artists go head-to-head earlier on in the main card in a fight that could steal the Fight of the Night award as Dustin Jacoby takes on Azamat Murzakanov.
Jacoby is currently No. 13 in the light heavyweight rankings and comes into this fight off losing just one of his past 10. In fact, given how many argue he actually beat Khalil Rountree in that bout last October, we could make the case that Jacoby is one to watch in the light heavyweight rankings.
The American will need his absolute best kickboxing skill, however, with Murzakanov entering this fight with a 12-0 MMA record and two TKO/KO wins in the UFC from two fights already.
What gives the Russian the advantage in this one is his wrestling. This is two exceptional strikers fighting one another, so we're picking the fight not to go the distance.
Dustin Jacoby and Azamat Murzakanov to not go the distance is -148 with FanDuel Sportsbook.
Tanner Boser vs. Ion Cutelaba
After a lot of hype in his younger years, Ion Cuțelaba has still only won five of his 14 fights in the UFC and comes into this bout off a three-fight losing run against Ryan Spann, Johnny Walker and Kennedy Nzechukwu.
The most surprising factor in Cuțelaba's UFC career so far has been his lack of wrestling after putting together such an incredible background in sambo wrestling and Greco-Roman wrestling.
Things have not been great for Tanner Boser this time as well, as he has won only one of his past four fights and has been outclassed by Andrei Arlovski, Ilir Latifi and Rodrigo Nascimento.
We give the edge to Cuțelaba in this one simply because of his superior wrestling and knockout power. Boser is clever on his feet with his background in Karate, but Cuțelaba should get the job done.
Ion Cutelaba to Win by KO/TKO/DQ or decision is -115 with DraftKings Sportsbook.
Pedro Munhoz vs. Chris Gutierrez
Pedro Munhoz will be desperate to win against Chris Gutierrez, with one more loss potentially spelling the end for him in the bantamweight rankings. Munhoz is now 36, and he has won just one fight since 2019 and has lost to Aljamain Sterling, Frankie Edgar, Jose Aldo and Dominick Cruz.
During this time, Gutierrez has gone on a fantastic run in the UFC and he is yet to lose a fight under the UFC banner. His exceptional knee knockout over Edgar in November moved him into the bantamweight rankings, and he is undoubtedly on the rise in the division at 31.
Munhoz is way past his best and this should be a convincing win for Gutierrez.
Gutierrez to win on points is +110 with DraftKings Sportsbook.
Clay Guida vs. Rafa Garcia
Clay Guida is back in action for his 35th fight in the UFC and his 61st bout overall after returning to the win column by beating Scott Holtzman in December.
Guida does, however, have a tough test against a hungry 28-year-old looking to make a name for himself in the UFC, as Rafa Garcia sits on a 3-3 record in the organization.
Despite being just a blue belt in jiu-jitsu, eight of Garcia's 14 wins came via submission after a rear-naked choke victory over Jesse Ronson on this date last year. The Mexican would beat Hayisaer Maheshate via unanimous decision in December, and we think he'll get another victory against Guida.
If Guida can put the pressure on Garcia and heap on the pressure as he often does, then this fight could swing in his favor. However, it's hard to pick a 41-year-old against a potential future contender in the division.
Rafa Garcia to win by submission is +300 with DraftKings Sportsbook.
More Bets to Consider
Be first to get our exclusive offers!
Join today to stay up to date on your states gambling news and offers.