NASCAR Cup 2018 Best Bets: 5 Drivers to Back at Martinsville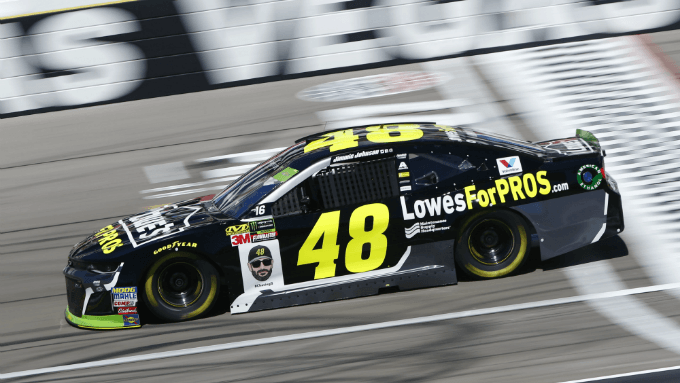 NASCAR returns to the shortest track on the schedule for Sunday's First Data 500 at Martinsville Speedway. The tiny .526-mile short track nestled in the Virginia mountains near Danville has been hosting NASCAR racing since the sport's inception more than 60 years ago.
While much around big league auto racing has changed since 1949 the anticipation and popularity of Martinsville has not.
Fans love short track racing because of the usual fender rubbing and banging that takes place when 40 cars are jammed around a half-mile track for 500 laps. Drivers embrace it as an opportunity to go back to their roots and a time when they cut their teeth in the sport racing at a local Saturday night short track.
Martinsville hosts a pair of races every season and there is typically a difference in the energy and intensity around each event.
The spring race – delayed to a Monday this year because of a freak snowstorm – has a more tame tone then its fall counterpart. The October stop kicks off the next to last round of the Playoffs and is the first of three races to determine which four drivers will advance to the championship race in Miami to compete for a title.
The intensity level should be up on Sunday and Playoff drivers will be front and center. Here are five drivers NASCAR betting fans should bet on Sunday afternoon in Martinsville.
Kevin Harvick

He had last week's race at Kansas Speedway won until a late pit road speeding penalty took Harvick from contention despite leading a race-high 76 laps.

Harvick comes into the next round of the Playoffs still with a comfortable points cushion, which will allow for the aggressive meter to be pegged. Harvick will not be afraid to shove somebody out of the way for a position especially with the frustration of last week still fresh in his mind.

He has two straight fifth place Martinsville finishes on his resume coming into the weekend and is considered one of the series' top short track drivers.

Bet Harvick to win at +800 with 888Sport.

Kyle Busch

A second-place finish for Busch in Kansas set him up for the Round of 8 with the top seed on the Playoff grid. While he did all he could to get an eighth win of the season last week, his chances at Martinsville are exponentially better based on recent performance.

Busch has not finished worse than fifth in the last six Martinsville races, a stretch that includes a pair of victories. His last three starts have resulted in runs of 2nd, 1st and 2nd, and he nearly ran down eventual race winner Clint Bowyer in the closing laps of the March race.

Look for Busch to both qualify and run well while staying near the front of the field on Sunday. Take Busch to win at +250 with SugarHouse.

Clint Bowyer

Speaking of the March race winner, Bowyer considers Martinsville a favorite and with good reason. In just 25 career Cup starts, Bowyer has 15 top-10 finishes, meaning he is rarely out of contention for the checkered flag.

This year as a member of the Tony Stewart co-owned SHR team, Bowyer has some of the best equipment in the garage at his disposal and took advantage of that benefit when he dominated during the March race.

Nobody has swept both Martinsville races in a season since 2010 but Bowyer has a very good shot at breaking that drought. Take Bowyer to win at +700 with SugarHouse.

Denny Hamlin

He was eliminated from the Playoffs weeks ago and since then Hamlin has been an afterthought. However that changes when Martinsville rolls around on the schedule a track the Virginia native was dominant on even before he moved to the NASCAR Cup Series.

Hamlin has thousands of laps around Martinsville in late model short track cars as well as in the Cup Series. Hamlin was in fact the last driver to pull off the Martinsville sweep in 2010, two of his five career Cup victories at the track.

He has led 1,505 career laps – second in the series – and after his early elimination from the championship picture is racing with something to prove.

Bet Hamlin to win at +2000 with 888Sport.

Jimmie Johnson

There is no more successful current driver at Martinsville than Johnson. He has put nine wins on the board and led a staggering 2,862 laps in 33 starts. Nobody in the series is remotely close to those numbers.

Like Hamlin Johnson is also out of the Playoffs so has nothing to worry about points-wise on Sunday. He'll be focused only on finding Victory Lane and keeping his streak alive of winning at least one race a season since his rookie year in 2002.

Back Johnson to win at +3300 with 888Sport.
Recommended Betting Sites

Secure

Trusted

Verified
Be first to get our exclusive sports offers!
Join today to stay up to date on your states gambling news and offers.
Betting Strategy Articles