NFL Best Bets Against-the-Spread Worth Considering Week 10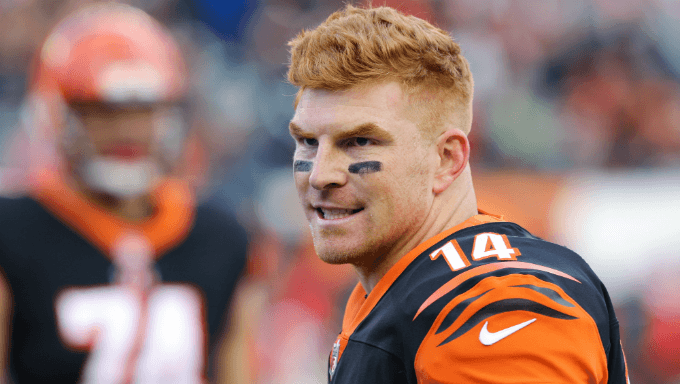 Quick Tips:
Bet Bengals +5.5 over Saints with SugarHouse.
Bet Packers -9.5 over Dolphins with 888Sport.
Bet Chargers -9.5 over Raiders with SugarHouse.
Bet Eagles -6.5 over Cowboys with 888Sport.
---
It's an odd week in the NFL as we don't have any hyped matchups to look forward to after a thrilling week of Rodgers-Brady and Rams-Saints. At the same time, there are a number of intriguing games for NFL betting fans. With that in mind, let's take a closer look at our spread plays of the week.
New Orleans Saints at Cincinnati Bengals
The line: Saints -5.5 with SugarHouse
I'll be nervous betting the Bengals here but this seems like a good spot to take a shot. The Saints, in their previous AFC North road game this season, trailed the Baltimore Ravens through three quarters before rallying in the fourth to score a one-point win when Baltimore kicker Justin Tucker missed the first extra point of his career.
The Saints were shaky on the road in that game and they also needed a second-half rally at the New York Giants to win. They're coming off three straight big wins, including last week's battle for NFC dominance with the Los Angeles Rams.
I don't expect them to be up for this game as there figures to be a bit of an emotional letdown after last week. The Bengals are fresh off a bye and need a win in the worst way. I'm not sure that they'll get it but I think they cover.
Take the Bengals +5.5 with SugarHouse.
Miami Dolphins at Green Bay Packers
The line: Packers -9.5 with 888Sport
The Dolphins are 12th in the 16-team AFC in scoring, having mustered just 187 points in nine games, an average of under 21 points per game. Miami has a minus-38 point differential for the season, a clear sign that their 5-4 record isn't as strong as it seems. On top of that, they are also 1-3 on the road.
The Green Bay Packers have lost their last two games, but they lost them on the road against two of the elite teams in the NFL, the Los Angeles Rams and the New England Patriots. The Packers defense held up really well in these two games, allowing a combined total of 60 points.
Allowing an average of only 30 points per game might not seem very good at all, but the Rams average more than 30 points and New England averages very close to 30, so most NFL defenses would probably not have been able to function at that level over a two-game stretch.
The Dolphins don't have the passing game statistics or the track record of consistent production which suggests that they are in good position to threaten the Packers. On top of that, the Packers really need this win after falling below .500.
Take the Packers and give the points with 888Sport.
Los Angeles Chargers at Oakland Raiders
The line: Chargers -9.5 with SugarHouse
This just feels like the Raiders have checked out on the season. They're coming off a game where they allowed the one-win San Francisco 49ers to walk up and down the field on them with an undrafted free agent quarterback making his first start. Worse yet, the Raiders offense did nothing as they managed just three points.
Looking at the Chargers, they have won five straight after holding the Seattle Seahawks to 17 points last week. Los Angeles is fourth in the AFC in scoring defense and have held their last four opponents to 19 points or less.
The Raiders haven't lost a close game (by less than eight points) since Week 2 and that was their only loss by less than eight. Lay the points with the Chargers here with SugarHouse.
Dallas Cowboys at Philadelphia Eagles
The line: Eagles -6.5 with 888Sport
The Eagles are coming off a week of rest and are at home. The Cowboys are coming off an embarrassing Monday night loss against Tennessee and are on the road. That is a big advantage for the Eagles – they will be rested and will play a tired opponent at home.
Dallas has not yet won a road game this season. Moreover, the Cowboys are averaging just 13.5 points per game on the road. A lot of that has to do with the backfield of Dak Prescott and Ezekiel Elliott.
Zeke is averaging just 70.8 rushing yards per game on the road compared to 99.3 at home. And Prescott has seven touchdowns, one pick and a 105.2 quarterback rating at home compared to three touchdowns, four picks and a 74.9 quarterback rating on the road.
The path to success is quite is quite simple for the Eagles: stop the run and win. They have the league's second-best rush defense in terms of rushing yards per game.
Bet the Eagles -6.5 with 888Sport.
Recommended Betting Sites

Secure

Trusted

Verified
Be first to get our exclusive sports offers!
Join today to stay up to date on your states gambling news and offers.
Betting Strategy Articles