Updated:

Sep 17th, 2021
Wyoming Sports Betting
Sports betting is now legal in Wyoming and DraftKings is already offering pre-registration and a $100 free bet to any Wyoming bettor who opens an account before the sportsbook goes live.
Is Sports Betting Legal in Wyoming?
Wyoming sports betting was approved by lawmakers and signed into law in April 2021 but has not yet launched. Legal online sports betting is expected to go live before or during the NFL season. Wyoming is only the second state in the U.S. to offer online-only sports wagering. Tennessee, which legalized online-only sports betting in 2019 and went live in 2020, was the first and is already a top-10 market based on revenue.
Wyoming Sports Betting Legislation
The Wyoming House of Representatives rejected the online sports betting bill in March 2021 by a narrow margin, then passed the legislation the next day when the bill was reconsidered.
Wyoming law requires a minimum of five sports betting operators to be licensed. The state clearly prefers experienced operators - license applicants must currently operate "in good standing" in at least three other U.S. states. Unlike most other states, the minimum age to participate in Wyoming sports betting is 18.
The state's tax and fee structures are low, making it attractive for operators to join the marketplace. Sports betting operators pay a 10% tax on sports wagering revenue and a $100,000 initial license fee.
Wyoming is home to four tribal casinos located in the remote Wind River Indian Reservation (each casino is owned by the Northern Arapaho or Eastern Shoshone tribes). The tribes have talked in the past about offering some form of sports wagering, but their sports betting plans have not been disclosed and no partnerships have been announced.
History of Wyoming Sports Betting Law
2018: U.S. Supreme Court strikes down the Professional and Amateur Sports Protection Act, allowing all states the opportunity to legalize single-game sports betting.
2020: Online-only sports betting bill, considered a long shot for passage, is narrowly defeated 27-32 in the Wyoming House.
March 2021: On March 9, HB 133, an online-only sport betting bill, fails 28-32 in the Wyoming House. The next day, the House changes course, approving the bill 32-28 in a reconsideration vote. The Senate overwhelmingly approves the legislation later in the month, setting the stage for legalizing sports betting in the state.
April 2021: Gov. Mark Gordon signs HB 133 into law, making online sports betting legal.
September 2021: Earliest date sports betting will launch in Wyoming.
How are Wyoming Sports Betting Sites Regulated?
The Wyoming Gaming Commission regulates gambling in the state and is responsible for administering the sports betting license application process. The commission's primary mission is the protection of the wagering public and to make sure all Wyoming sports betting laws are properly applied and enforced. The nine commission members are appointed by the governor with the consent of the Senate and serve four-year terms.
Sportsbooks We Expect to See in WY
The state's sports betting law requires that Wyoming online sportsbooks have successful operations in at least three other states to be eligible for a license. Bettors can expect several of the nation's most popular legal sports betting providers to enter the marketplace. Among the online Wyoming sports betting sites we expect to see:
DraftKings
DraftKings is already off and running in Wyoming, offering a pre-registration sign-up, which includes a $100 free bet when online wagering launches in the state. As legal sports betting continues to become more mainstream in the U.S., so does DraftKings, which is one of the most accessible and popular brands in the sports betting industry.
Check out DraftKings Sportsbook
TwinSpires
The online wagering site of Churchill Downs Inc. is known more for the Kentucky Derby and its pari-mutuel betting operations but continues to expand in sports betting and operates in neighboring Colorado. Formerly known as BetAmerica for sports betting, the name was re-branded to TwinSpires in 2021 as part of a single-brand strategy.
Check out TwinSpires Sportsbook
FanDuel
Rival to DraftKings is among the heavyweights in the sports betting and daily fantasy sports industries. Owned by Flutter Entertainment, FanDuel offers a top-rated app and plenty of promotions for new and existing players. FanDuel is the top online sportsbook by revenue in two of the nation's biggest online sports wagering markets: New Jersey and Pennsylvania.
Check out FanDuel Sportsbook
BetMGM
Like DraftKings and FanDuel, BetMGM has submitted a letter of intent to apply for a Wyoming sports betting license. The online wagering arm of casino giant MGM Resorts is aggressively expanding across the U.S. and offers some of the top promotions and bonus offers in the industry.
Check out BetMGM Sportsbook
PointsBet
Global sports operator is one of the most innovative in the industry, offering its unique high-risk, high-reward PointsBetting format and unusual promotions such as Make it Rain (rewards for 3-pointers) and Good Karma Payouts. Offers several free bet promotions with low rollover (playthrough) requirements.
Check out PointsBet Sportsbook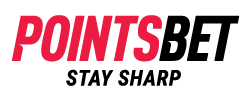 Unibet
One of the most well-known gambling and sportsbook operators in Europe is finding a home in the U.S. Offers many U.S. and international betting lines, less-popular niche sports and live in-game wagering options. Part of the Kindred Group, one of the largest gambling operators in the world.
Check out Unibet Sportsbook
BetRivers
The first online sports betting operator to launch in neighboring Colorado. The BetRivers mobile app is player-friendly and easy to navigate, making it simple to quickly find the sports and games you want to bet. Bonus offers are consistently among the most competitive.
Check out BetRivers Sportsbook
FOX Bet
Like FanDuel, FOX Bet is owned by Flutter Entertainment, and in 2021 added Michigan to its list of sports betting markets, which include Colorado, New Jersey and Pennsylvania. Promotions includes daily enhanced odds on games selected by Fox Sports analysts.
Check out FOX Bet Sportsbook
Caesars/William Hill
World-famous brand is a major player in all forms of sports betting and recently completed purchase of global sports betting giant William Hill. Caesars provides mobile sports wagering in more than a dozen states and offers the most popular loyalty rewards programs in the gambling industry.
Check out Caesars Sportsbook
Top 5 Wyoming Sports Teams to Bet On
Wyoming is not home to any major professional sports teams and is known more for outdoor sports and rodeo. Among the most popular sports teams and events for Wyoming residents to bet on:
University of Wyoming
The state's sports betting law allows for college sports betting, including games involving in-state teams. University of Wyoming football competes in the Mountain West Conference and won bowl games in 2017 and 2019. Little-known trivia: The Wyoming basketball team won the NCAAB championship in 1943. Recent history has been less impressive - only two NCAA Tournament appearances since 1987-88.
Denver Broncos
The NFL team is popular is several mountain West states, especially Wyoming. Cheyenne, the state capital and Wyoming's most populous city, is located 100 miles north of Denver.
Colorado Rockies
The Rockies are the most popular MLB team in the Cowboy State, and the National League team hosts an annual University of Wyoming night. The Denver-based team, which played its first season in 1993, has yet to win a World Series.
Buffalo Bills
Though not as popular as the Broncos, the Bills' fan base in Wyoming is growing significantly due to the success of quarterback Josh Allen, the University of Wyoming first-round draft pick in 2018. Allen and the Bills reached the AFC championship game in 2020-21.
Bull Riding
Betting markets on bull riding can be hard to find, but some sportsbooks occasionally offer wagers on the Professional Bull Riders and National Finals Rodeo. Bettors can wager on who will win a bull riding event or on head-to-matchups.
Wyoming Sports Team Partners
Without any major pro sports franchises, Wyoming has no teams to enter into sports wagering partnerships. In neighboring Colorado, the Denver Broncos have sports betting partnerships with FanDuel, BetFred and BetMGM. The University of Colorado entered a groundbreaking corporate partnership with PointsBet - the first-ever partnership between an NCAA program and sports betting operator.
Wyoming Betting Markets
The NFL and college sports are likely to be the most popular wagering markets in Wyoming. Based on previously-announced surveys and marketing studies, there is also significant interest in MLB betting, NASCAR, NBA and the Professional Bull Riders Tour.
How to Deposit and Withdraw from Wyoming Sports Betting Sites
Wyoming offers a comprehensive list of approved methods to fund and withdraw from sports wagering accounts.
Included on the list is digital, crypto and virtual currencies, making Wyoming the first U.S. state we know of that allows the use of cryptocurrency to make payments. All the more popular gambling payment options are also available, including credit/debit cards, prepaid cards, mobile and online payments systems.
Players can request withdrawals from their sports betting accounts at any time and receive their money electronically or with a paper check. Each Wyoming sportsbook will offer slightly different options.
Mobile Sports Betting in Wyoming
With no in-person betting, mobile and online is the only way to wager on sports in Wyoming. That means bettors should choose an app and mobile site that is accessible, easy to use and provides the best overall mobile experience. Wyoming sports betting operators will offer state-of-the-art apps for both Android and iOS mobile devices. Bettors should experiment with several apps to determine which work best for them.
How Wyoming Sports Betting Compares to the Other Legal States
Given the size of the market, Wyoming isn't going to set any sports betting revenue records. But there's a lot to like about Wyoming's sports betting setup.
The online-only wagering component is logical in a big state that is not densely populated. Consider that In Colorado, which allows both online and in-person wagering, 96% of all legal sports bets are placed online.
The requirement that a minimum of five sports betting licenses be issued helps ensure that Wyoming will be an open, competitive sports betting marketplace, giving bettors ample options. Low fees and taxes will make it worthwhile for sports betting providers.
One of the biggest differences in Wyoming sports betting is a minimum age of 18 to participate. Most states require a minimum age of 21.
Responsible Gambling
Under Wyoming sports betting law, the first $300,000 of the state's sports betting tax revenue will be appropriated each year to the department of health to treat and address problem gambling. Individuals will be able to voluntarily self-exclude from Wyoming sports betting and set deposit and wagering limits.
Wyoming Sports Betting FAQ
---
Yes. Online-only sports betting was signed into law in April 2021 but has not yet launched. The Wyoming Gaming Commission is in the process of adopting and publishing rules. Sports gambling is expected to go live in Sept. 2021.
Wyoming is among just a handful of states that sets a minimum age of 18 to wager on sports (along with Montana, New Hampshire and Rhode Island). Most other states require a minimum age of 21.
Both already offer daily fantasy sports betting in Wyoming and are expected to join the sports betting marketplace. In fact, DraftKings is already offering Wyoming bettors a $100 pre-registration bonus. The Wyoming Gaming Commission opened the license application process on July 15, 2021.
No. There is no residency requirement. However, Wyoming bettors must be physically located inside the state to place a legal sports wager.
Yes. Wyoming sports operators will pay a 10% tax on sports betting revenue. Each operator also pays an initial $100,000 fee for a sports wagering license and a $50,000 renewal fee after five years. The state's tax and fee structure is lower than most states.
Yes. Gambling winnings are considered taxable income, according to the IRS.
On your computer, mobile device or sports betting app. Wyoming sports wagering is online-only, with no retail locations.
Yes. All Wyoming sportsbook providers will provide multi-functional sports betting apps for both Android and iOS devices. The apps can be downloaded for free.
State law mandates that a minimum of five sports betting licenses be issued. The Wyoming Gaming Commission opened the application license in July 2021. The state set no maximum number of sports betting licenses, but Wyoming's small population will provide a cap of sorts.
The state has targeted a Sept. 1 launch, If that's too ambitious, Wyoming is expected to go live sometime during the 2021 NFL and college football season.