Overwatch Betting
Bet365 Sign Up Offer
Open an account with bet365 today and bet on a huge range of markets with the world's favourite online sports betting company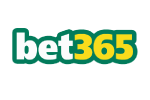 Overwatch was released in spring 2016 from Blizzard Entertainment and quickly exploded in popularity with millions of players daily.
The year after its launch, the game also won two awards for "the game of the year" and "best design" at Game Developer's Choice Awards (GDCA) which further speaks to how successful it has become.
Overwatch is a first-person shooter game (FPS) which is played in two teams of six on each side. During tournaments and competitions the top eSports betting sites have several markets available, most of all you'll find odds for the game's official league OWL – Overwatch League.
Recommended Overwatch Sites
Secure
Trusted
Verified
1

Open an account with bet365 today and bet on a huge range of markets with the world's favourite online sports betting company

18+, T&C's Apply. https://www.gamblinghelponline.org.au/
Explaining Overwatch Background and Gameplay
Before you craft a good betting strategy some general knowledge of the game is required. To wager blindly is always risky and not very fun in the long run.
An important factor in what makes Overwatch so popular is that there's a lot of different ways to play the game and to win. The game is played on several different maps, set in different places around the world, and the objectives to win vary across the maps.
The win condition could, for example, be to capture the enemy's flag, to simply kill more enemies than the opponent or to escort an objective from one side of the map to the other while the opposing team is trying to stop you.
Who Are the Overwatch Heroes?
There's close to 30 characters – or heroes – to choose from in the game, and each has it's own unique abilities and playstyle. They can be divided into four categories:
Attack/Offence - The heroes that deal the most damage
Defence – Great at defending objectives
Support – Gives buffs or heals teammates
Tank – Very durable and act can as a shield to the team
What is the Overwatch League?
Overwatch League (OWL) is the game's global eSports league featuring the best players from around the world. It's mainly from OWL that you can find markets to place bets on. The league's huge headquarters is based in Los Angeles where there's an arena from which they broadcast all the games live.
All teams in the Overwatch League is divided into two divisions (Pacific and Atlantic) and represent cities with their team names such as London Spitfire, Los Angeles Excelsior, Seoul Dynasty and Dallas Fuel, just to name a few.
The winners of each division are joined by the four other teams - that managed to gain the most points during the season - for the playoffs where they compete for millions of dollars. Each team consists of 6-12 players and during a season every team encounters the others at least four times on four different maps.
The season lasts for several months which means that there are multiple markets to bet on.
How to Bet on Overwatch
Aside from the OWL there's markets for Overwatch Contenders, which is a tournament for players not yet drafted to the highest league. At Bethard you'll find markets for match winners or just winners of specific maps.
Something very popular to bet on is the Overwatch World Cup. Qualified nations are divided into four groups and only the top two countries from each group advances to the world cup.
Good advice before you wager is to look at earlier results of the team you have in mind. Both the 2016 and the 2017 world cup was won by South Korea, for example, which can be good to know.
They're regarded as the strongest Overwatch nation in the world by quite a large margin. But since there's a year between each world cup things might have changed so don't trust last year's placings blindly.
You should also compare odds at different betting sites for eSports to make sure you pick the highest odds and can maximize your winnings.
Related Betting Guides
Contributors
Hi, I'm Dean Ryan
"A passionate sports betting broadcaster and journalist with over 15 years spent in the gambling industry."
Interests
Sports Betting
Odds Compiling
Horse Racing