Open Championship 2021 Betting
Bet365 Sign Up Offer
Open an account with bet365 today and bet on a huge range of markets with the world's favourite online sports betting company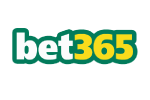 Welcome to the ultimate Open Championship betting page! Here you will find the latest odds, plus betting tips and picks to help golf betting fans better approach the most unique and challenging of the four majors.
---
Recommended Open Championship Sites
Secure
Trusted
Verified
1

Open an account with bet365 today and bet on a huge range of markets with the world's favourite online sports betting company

18+, T&C's Apply. https://www.gamblinghelponline.org.au/
Open Championship
Betting

Tips
The Open Championship 2020 FAQs
---
Betting The Open Championship
The Open Championship means huge galleries, giant yellow scoreboards, tee times into the early evening, and most of all blustery conditions on windswept links golf courses. Nothing defines golf's oldest major quite like its geography, with rolling, rough-hewn layouts sitting hard against the rolling sea.
That marriage creates a unique challenge for competitors and punters alike. In the three U.S. majors— the U.S. Open, PGA Championship and Masters — conditions are almost always consistent over the course of the week. But the Open Championship is a crapshoot.
One day can be placid and sunny, and scores can be low. The next can be windy and raw, and scoring can be impossible. That same divergence can be present from one morning to that same afternoon.
At the Open Championship, watching the weather is as important to gamblers as watching the golf. Especially in the case of prop bets related to scoring, betting fans need to be well aware of what's rolling in from the sea. Knowing when players tee off is almost as crucial, given that tee times span over 10 hours the first two days, and weather can change quickly on the British coast.
The golf courses look inviting, usually with generous greens and fairways as wide as runways. But they're also often very wild compared to American layouts, with thickets of native flora, hidden swales, and pit-like bunkers.
Since most players don't see the Open Championship courses that often, it helps to back those who are solid scramblers and creative with a number of different clubs. The 2018 winner, Francesco Molinari, certainly fits that description.
---
Top Open Championship Betting Markets
Tournament winner | The most popular type of golf wager, but also the most difficult to win given the size of the Open Championship's 156-player field. Look for candidates who are playing well in events leading into the week, on both sides of the Atlantic.
Each-Way | A double wager that allows the punters to hedge by picking a player not just to win the tournament, but also finish among a top number of places (such as top five) as determined by the sportsbook.
Head to head | A bet that pits two players against one another as chosen by the sportsbook (for example, Henrik Stenson versus Ian Poulter), either for a round or for the tournament. All that matters is how they fare against one another, not how they place in the event.
Two- and three-ball | Picking a player out of a twosome or threesome to have the best score in that day's round. Again, all that matters is how the players fare against one another. First- and second-round pairings are released a few days ahead of time, so study up.
Top 5, Top 10, Top 20 | Betting on a player to finish within a specified range of finishing positions, as set by the sports book. Some books feature all the way up to a top-20, although odds get considerably less favorable as that range widens.
Prop bets | An array of wagers that typically have nothing to do with the final outcome, such as betting a player to make or miss the cut, betting on whether the winner's finishing score will be above or below a certain number and betting on whether there will be a hole-in-one.
---
Guides Every Open Championship Punter Needs to Read
---
The Open Championship History
The oldest continually-run championship in golf, the Open Championship (or officially, the Open Championship) has been contested since 1860. Since 1872 it's been rotated around nine clubs throughout England and Scotland, with one of the few exceptions being 1951 at Royal Portrush in Northern Ireland, where the tournament returned in 2019.
Dominated by English and Scottish players in its early years, Americans led by Bobby Jones and Walter Hagen enjoyed a run of success by winning 11 of 13 events between 1921-33. It was a precursor of what was to come between 1970-2006, when U.S. players won 23 times.
The Open has become a very international event since.
---
Recent Open Championship Winners
| Year | Golfer | Odds | Course |
| --- | --- | --- | --- |
| 2019 | Shane Lowry (-15) | 60/1 | Royal Portrush |
| 2018 | Francesco Molinari (-8) | 25/1 | Carnoustie |
| 2017 | Jordan Spieth (-12) | 12/1 | Royal Birkdale |
| 2016 | Henrik Stenson (-20) | 25/1 | Royal Troon |
| 2015 | Zach Johnson (-15) | 80/1 | St. Andrews |
| 2014 | Rory McIlroy (-17) | 12/1 | Royal Liverpool |
| 2013 | Phil Mickelson (-3) | 15/1 | Muirfield |
FAQ
---
The next Open Championship will take place July 11th - July 21st 2021 at Royal St. George's. The competition was cancelled in 2020 as a direct result of the global health pandemic.
Yes, The Open Championship is one of four Major golf tournaments. The Open Championship is the oldest golf tournament in the world, with the inaugural event taking place 16th October 1860.
Yes, all of the top bookmakers will offer odds on the Open Championship.
The 2021 Open Championship is at Royal St. George's Golf Club in Kent, England.
Contributors
Hi, I'm Cian Kirby
"Cian Kirby is a Production Editor in Gambling.com's content team. Working in the betting industry is familiar territory to him having previously worked for leading betting exchanges Betfair and Matchbook. Cian likes to think outside the box when it comes to gambling and his main sporting interests include GAA, Golf, National Hunt Racing, Soccer, Tennis, and Darts."
Interests
Golf
Football
Betting
Racing
Reviewer since January 2021