NFL Betting
Bet365 Sign Up Offer
Open an account with bet365 today and bet on a huge range of markets with the world's favourite online sports betting company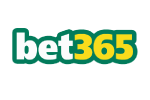 The National Football League is the pinnacle of the sport of American football as the greatest teams and players compete every fall and winter for the Lombardi Trophy. With franchises that have been around for decades and diehard fanbases, the NFL is a staple of American society, dominating television sets every Sunday across the country. Betting the NFL is not confined to the US by any means, with interest in the market growing the world over and the best NFL Betting Sites will have plenty of markets available.
Recommended NFL Sites
Secure
Trusted
Verified
1

Open an account with bet365 today and bet on a huge range of markets with the world's favourite online sports betting company

18+, T&C's Apply. https://www.gamblinghelponline.org.au/
Explaining How the NFL Season Works
The league consists of 32 teams divided between the American and National Football Conferences and split into four divisions in each conference. Teams in the same division play each other twice and also play four games against all teams in another NFC division as well as four teams from an AFC division.
Each team also get a bye week to serve as a time to refuel and take a break from the rigors of the 16-game season. Games begin with four preseason matchups in August with the regular season usually kicking off in early September running until the end of December. The playoffs take up most of January with the Super Bowl taking place usually in the last days of January or first days of February.
NFL Beyond the US
The popularity of the NFL is not restricted to the USA with a growing audience watching the sport in Europe and further afield. The NFL is also in the process of expanding to games outside the US like those played in London or Mexico City. The league's final, known as the Super Bowl, is one of the most watched television events around the world every year, and it too garners a massive amount of betting action thanks to the event's massive amount of prop bets.
NFL Betting Lines & Odds
American sportsbooks use a point spread system to predict the winner of each contest and the number of points they will win by. Over/under bets are made by establishing a number of points that will be scored by both teams combined and whether or not the number will be higher (over) or lower (under).
For example, if Oakland is favored over New England by 5 points and it's expected to be a high scoring game, Oakland's odds would look like this: OAK -5.0, 60. New England's odds would look like this: NE +5.0, 60. To cover the spread, Oakland would need to win by more than five points. To beat the spread, New England would need to lose by five points or less or win the game.
Basic odds are based on a negative or positive integer that represents how much money must be bet on the team in order to win A$100. In this case if Oakland were favored with odds of -140 it would mean a better would have to place a A$140 bet to win A$100. If New England were the underdog with odds of +160 that would mean a bet of A$100 would win A$160.
The wonderful thing about the NFL regular season is the prominence of the "Any Given Sunday" mentality. In a league of teams full of professional athletes, it's conceivable that even the worst team record-wise can give the most dominant team a run for their money for a whole host of ideas. Favorites in 2018 competitions lost 80 times out of 284 total competitions including the Super Bowl when the Philadelphia Eagles took down the favored New England Patriots.
Other factors such as the weather, stadiums, win streaks, loss streaks, head-to-head records and extra personal motivation can all play factors in outcomes of games. No matter how small many are worth considering.
Home Field Advantage
Playing in front of a home crowd plays a definite factor as teams will often put forth their best effort to impress their diehard fans. In fact, that same season home teams were 152-115 against competition winning 56.93 percent of the time. Home favorites went 116-46 and home underdogs went 34-68 while away favorite went 68-34.
Weather & Conditions
Bad weather and wind conditions may impact how much a team will be able to throw the football or kick field goals. It would be worth considering during windy conditions how well a team can run the football or consider the skill of the opposing defense as defenses tend to improve when the opposing offense is hampered by outside factors. A rainy or snowy day may also impact the amount of turnovers in a game as they make it harder to grip the football.
Streaks & Previous Record Against
A team on a win streak depending on its length may have increasingly good odds to continue it. Likewise, a team wanting to avoid back-to-back losses may put in an extra effort or in some cases even try too hard and put unnecessary pressure on itself to get a result.
Teams may have historical advantages against other teams that are sometimes perceived as curses. A team may feel that it can never beat a particular opponent and may "own" certain other teams. Rivalry games can bring out the best and highest level of effort from a team that may be having a down year. A team labeled as the odd-on favorite or team-to-beat could have a major target on its back and bring out the best in every opponent it faces.
Individual Player Factors
Then there is personal motivation involving individual players. A quarterback returning to a team he may have been traded from or left in free agency always adds intrigue to a matchup as it plays a part in the overall drama of the typical NFL season. A team starting a rookie quarterback would be harder to predict but due to their inexperience many would sell low on that teams chances.
There's also a "sophomore slump" phenomenon in which a second-year quarterback, running back or other skill position may have had a breakout season, but in some cases may be suspected or even expected to have a decreased statistical follow up season.
The Super Bowl hangover is another such phenomenon in which teams that may have won the World Championship the previous season may have a disappointing or regressive season due to either increased expectations or a sort of level of content that comes with winning it all.
'Contract years' are years in which players may overperform in order to maximize the amount of money he'll make at the end of the season when his contract expires. On the flip side, sometimes players that have received massive contracts may proceed to put up underperforming numbers which can again be attributed at times to contentment.
Making NFL Picks
Aside from games themselves there is always a running check on who has the best odds in the future of securing long term team goals. Winning the Super Bowl, winning the conference, winning the division or finishing with even one win are all outcomes that can be bet on over the course of a full season. Timing of these bets is definitely a factor as picking an underdog at the beginning of the season could lead to a maximized payday due to the difficulty of that selection.
Vice Versa, an overwhelming favorite at the beginning of the season could see its odds drop dramatically over the course of a season due to injuries, underperformances, contract disputes, suspensions and other unforeseen circumstances. There have been many instances of the odds on favorite to win the Super Bowl at the beginning of each season and another stronger contender emerging during the rigors of the regular season so choose the timing of your picks wisely.
With football being such a diverse game with so many different types of stats, there are a host of exciting prop bets to be made throughout the season. Who might lead the NFL in a particular stat such as rushing yards, passing yards, interceptions, sacks , etc. is a popular prop bet to make. There's also the ever-expanding field of in-play betting which involves betting on scores, stats and a wide variety of other categories while.
Related Articles:
Contributors
Hi, I'm Colm Phelan
"I have wealth of experience covering a multitude of sports across some of the world's leading outlets, specialising in betting across football, NFL and golf."
Interests
Football
Golf
Sports Betting
Reviewer since April 2019