Ski Jumping Betting
Bet365 Sign Up Offer
Open an account with bet365 today and bet on a huge range of markets with the world's favourite online sports betting company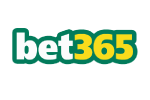 When Brits think of ski jumping, they could be forgiven for envisaging an enthusiastic Eddie 'the Eagle' Edwards taking flight in the 1988 Calgary Winter Olympics, unwittingly endearing himself to a nation on his way to dead last.
Edwards was a ski jumping amateur tasked with taking on professionals from countries who were afforded the advantage of snow more than just a handful of times a year, and this is the very same reason why Team GB still fails to replicate its summer success at the Winter Olympics.
Whilst it's difficult to pick out a potential British champion, gambling enthusiasts are still presented with a number of ski jumping betting opportunities throughout the year, as online bookmakers such as Bet365 attempt to cover every sport under the sun for their punters' enjoyment.
Betting on ski jumping can be unpredictable, though, despite the seemingly simple aim of achieving the longest jump. The format is actually far less basic than it appears, with competitors scored using a complex system that incorporates style, distance, wind conditions and other factors that only the best participants can master.
Recommended Ski Jumping Sites
Secure
Trusted
Verified
1

Open an account with bet365 today and bet on a huge range of markets with the world's favourite online sports betting company

18+, T&C's Apply. https://www.gamblinghelponline.org.au/
K-Point
With two scoring jumps each, jumpers receive or lose points in relation to the "K-point", which acts as an indicator of distance covered - this point changes based on the type of competition. Generally speaking, K-90 and K-120 are the predominant formats, thanks to their use in the Olympics and Ski Jumping World Cup. Their jump is then awarded points by judges for its technique and style, and these are then added to each jumper's total score. In the individual events, the winner is the jumper with the highest combined score over two jumps, whilst team event winners are decided by combining the scores of each person on the same team.
From a betting standpoint, ski jumping can be a difficult sport to get your head around, with factors such as form and morale playing a lesser part than with other individual sports and team events. Experience does tend to play a part, though, especially in the bigger events - those who have cut their teeth in the grittier competitions before working up to the Olympics tend to do better than their rising star counterparts.
Markets
The betting markets themselves aren't as vast as other sports, but Outright Winner and Podium Finish are both extremely popular options for the World Cup, Winter Olympics and Four-Hill events. bet365 ski jumping betting is also home to an intriguing head-to-head match-up option, giving you the opportunity to pick one jumper that you think will finish ahead of another - this can be a particularly fruitful market, with much longer odds and higher potential for profit than the general Outright options.
Ski jumping betting is a great way to introduce yourself to a brand new winter sport, giving you the opportunity to get involved with an under-appreciated pastime. If you want to get involved this coming winter, head over to Bet365 Sports today!
Contributors
Hi, I'm Dean Ryan
"A passionate sports betting broadcaster and journalist with over 15 years spent in the gambling industry."
Interests
Sports Betting
Odds Compiling
Horse Racing