World Snooker Championship 2021
Bet365 Sign Up Offer
Open an account with bet365 today and bet on a huge range of markets with the world's favourite online sports betting company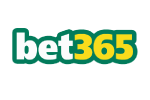 Welcome to the official World Snooker Championship betting guide! Everything punters need to know about the daddy of them all, the plinth on the pantheon, the annual BBC televised World Snooker Championships.
This historic game may not have changed one jot since the first World Snooker Championship took place in 1927 but it has become unrecognisable as a betting medium since the birth of the internet and here we will give you all the information you need to know about the event and how it can be approached from a snooker betting viewpoint.
Recommended World Snooker Championship Sites
Secure
Trusted
Verified
1

Open an account with bet365 today and bet on a huge range of markets with the world's favourite online sports betting company

18+, T&C's Apply. https://www.gamblinghelponline.org.au/
World Snooker Championship 2020 Betting Odds
| Player | Odds |
| --- | --- |
| Judd Trump | 3/1 |
| Ronnie O'Sullivan | 9/2 |
| Neil Roberton | 7/1 |
| Mark Selby | 9/1 |
| Kyren Wilson | 16/1 |
| John Higgins | 18/1 |
| Mark Allen | 20/1 |
| Ding Junhui | 25/1 |
| Barry Hawkins | 28/1 |
| Stuart Bingham | 33/1 |
World Snooker Championship FAQs
When is the 2020 World Snooker Championship?
The tournament has the exact same time slot every year, that is 17 consecutive days starting in April with the final day being the first Monday in May (May Day Bank Holiday).
Where is the World Snooker Championship played?
Since 1977 the World Snooker Championship has been played at the Crucible Theatre in Sheffield. Prior to that the competition was truly nomadic.
What is the World Snooker Championship Prize Money?
The World Snooker Championship prize money has risen dramatically in recent years. Judd Trump took £500,000 £2,231,000 prize-fund in 2019. Mark Williams collected £425,000 of the £1,968,000 purse when prevailing in 2018 and Mark Selby pocketed £375,000 from a total £1,750,000 pool in 2017. To think John Spencer, the 1977 winner, netted just £6,000 for his efforts.
Can I Watch the Action Live?
The qualifying rounds are not televised but the 32-player competition is broadcast in its entirety on Eurosport and the BBC. Eurosport offers more live coverage of the World Championship, which has two games running concurrently during the early rounds and features just one table/game at any one time, than their bigger rival. But the BBC's coverage is considered better as it employs a number of recognised former players turned pundits and has a big presence at the event.
The World Snooker organisation offer a subscription viewing service via the Eurosport player, they also steam the action via their own Facebook page. The best online bookmakers – such as Bet365, Ladbrokes and Betfair – live game streaming on matched that you place a bet on and live scores supported by graphics and updated statistical information is free to view at most major online sportsbooks.
What is the Competition Format?
The World Snooker Championship is a 32 player competition made up of the top 16 players in the world rankings who are automatically put into the main draw as seeded players and kept apart in the first round. The defending champion is automatically seeded first overall and plays in the opening match of the tournament.
The 16 non-seeded spots in the main draw are filled by players who progress from the qualifying rounds and they are played during the second week of April in Sheffield's English Institute of Sport. These qualifying events consist of 128 players made up of players ranked beneath the top-16 and twenty-two wildcard places allotted to non-tour invited players. Amongst them are the Women's World Champion, European Junior Champion and all four semi-finalists from the Amateur Championship.
To reach the main draw at the Crucible, these players needed to win three 'best of 19' (first to 10) frame matches. Once there the World Championship adopts an identical 'best of 19' in the first round, 'best of 25' format in the second round and third round, 'best of 33' in the semi-finals and there is a 'best of 35' frame final.
Opening round games are staged over two days but the semis and final are played over three days of competition. Essentially the eventual winner will not only need to overcome five rivals to win, but they will also need to accumulate 71 frame victories.
World Snooker Championships Betting Tips and Form?
More and more people are betting on Snooker meaning more and more people are generating betting columns and providing interesting viewpoints. Amongst these several former pros are throwing their thoughts into the forum and now write betting columns for the blogs of major bookmaking brands.
But if you trust your own judgment and want your bets to be based on informed decision making using form and facts, Snooker is the game for you. Few other sports offer so much historical data and it can all be found within a few simple clicks around the numerous dedicated authority and data-base websites which are online.
Simplified form – head-to-head records and recent games/results – can be found amongst the stats area of most of the best betting sites.
World Snooker Championship Betting Odds?
As major/ranking snooker tournaments take place for nine months a year you will find snooker is a permanent fixture amongst the menu of sports online bookmakers offer markets and take bets.
During the run-up to the World Snooker Championship and during the event itself you will doubtlessly catch a glimpse of snooker promotion or snooker free bet offer on your preferred online sportsbook's home page.
Ante Post on the World Snooker Championship?
You can most definitely ante-post bet on the World Snooker Championship. In the 2019/2020 season, there will be 17 ranking tournaments and all building-up to No. 18, the season-ending, career-defining, World Championships.
Through those it is easy to identify which players are playing poorly, well, improving and preferably rapidly improving. These tournaments and the form signals they throw out are punters best hope in identifying the main World Championship protagonists but they are also a reference book for bookmakers odds compilers.
The ante-post market on the World Snooker Championship remains open as the competition progresses. Betting exchange markets never close until the final ball of the final frame has been potted and some firms do update their outright competition markets whilst games are in progress – as part of their 'in-play' betting markets.
Can I Bet In-Running/In-Play on the World Snooker Championship?
On individual games you can use the in-play betting features on the match-winner, the game-winner in handicap markets, the player to win the next frame, the player to win the next frame in a handicap scenario, the total number of match frames, the highest break of the next frame and even the colour of the first coloured ball (non-red) potted in the frame.
Betting exchanges feature plenty of liquidity amongst their in-play match markets and the ability to 'cash out' pre-match win and handicap bets with conventional bookmakers does constitute and in-play trade.
World Snooker Championship Betting Markets
An outright winner is not the only type of wager you can place on the World Snooker Championship as a competition. You can also back a player to simply make the final, place a wager on the identity of both finalists, make predictions on which section of the draw the winner will come from and if the competition will see a 147 break.
On individual matches there are plenty of options open to punters way beyond simple match winners. Correct fame score betting is very popular as is the number of individual and match centuries (100+ breaks) and total match centuries. In a similar theme, you can back the player to record the highest beak of the match and to record a 147. The total number of frames and if/will they total frames be an odd or even number are other markets available to punters.
Previous World Snooker Championship Winners
| Year | Winner | Beaten Finalist | Score |
| --- | --- | --- | --- |
| 2019 | Judd Trump | John Higgins | 18-9 |
| 2018 | Mark Williams | John Higgins | 18-16 |
| 2017 | Mark Selby | John Higgins | 18-15 |
| 2016 | Mark Selby | Ding Junhui | 18-14 |
| 2015 | Stuart Bingham | Shaun Murphy | 18-15 |
| 2014 | Mark Selby | Ronnie O'Sullivan | 18-14 |
| 2013 | Ronnie O'Sullivan | Barry Hawkins | 18-12 |
| 2012 | Ronnie O'Sullivan | Ali Carter | 18-11 |
| 2011 | John Higgins | Judd Trump | 18-15 |
| 2010 | Neil Robertson | Graeme Dott | 18-13 |
| 2009 | John Higgins | Shaun Murphy | 18-9 |
| 2008 | Ronnie O'Sullivan | Ali Carter | 18-8 |
Contributors
Hi, I'm Dean Ryan
"A passionate sports betting broadcaster and journalist with over 15 years spent in the gambling industry."
Interests
Sports Betting
Odds Compiling
Horse Racing