US Open 2021 Betting
Bet365 Sign Up Offer
Open an account with bet365 today and bet on a huge range of markets with the world's favourite online sports betting company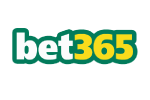 Welcome to the ultimate US Open Golf Betting guide! Here you will find the latest odds, tips and betting advice that will help even the savviest of golf betting fans assess their options. So, while you await the 2021 tournament, take a swing through our guide.
Recommended US Open Golf Sites
Secure
Trusted
Verified
1

Open an account with bet365 today and bet on a huge range of markets with the world's favourite online sports betting company

18+, T&C's Apply. https://www.gamblinghelponline.org.au/
US Open Golf
Betting

Tips
---
Betting on the US Open
The US Open is known for high rough and narrow fairways, and course setup tries to ensure that level par will be a good score, making for a different golf betting strategy than one would use with an event such as the Masters.
Austalia have seven representatives at this year's US Open with Cam Smith, Adam Scott and Marc Leishman heading the team from down under. Unfortunately, Jason Day will miss this year's renewal due to injury which is disappointing as he has won at this venue twice before.
Sometimes, organisers whiff - like in 2017 when Brooks Koepka won at 16-under - and sometimes they go too far, like in 2018 where nobody broke par.
Some courses, such as the famous Pebble Beach Golf Links in Pebble Beach in California has seen it both ways, with Tiger Woods winning in 2000 at 12-under, and Graeme McDowell winning at even-par in 2010 on a layout that had been toughened considerably.
The tournament's open nature means about half the field gets in through qualifiers. With 156 players, this is a sizeable market - but typically winners have been among the elite players in the world, a function of how difficult the courses are.
No true long shot has won since 2009, when Lucas Glover also became the last qualifier to claim the championship. With few exceptions, the players that win the U.S. Open are at the top of their game.
---
Best Golf Betting Sites
Guides Every US Open Golf Bettor Needs to Read
---
US Open Betting Tips
Focus on Big Hitters | The US Open has been absolutely dominated by big hitters in the last five years. Dustin Johnson, Brooks Koepka, Gary Woodland and even last year the biggest hitter on the PGA Tour, Bryson DeChambeau have all shown a great ability to hit the ball much longer than your average player. Driving distance is definitely something that needs to be factored into your US Open betting analysis every year.
Seek Past Success at Torrey Pines | Unlike most U.S. Opens, played on a course that competitors see once a decade, this year players are on a familiar layout at Torrey Pines which hosts the Farmers Insurance Open every year. There are plenty of players who have enjoyed success here such as Jason Day and Brandt Snedeker who have both won there twice while US Open favourite Jon Rahm has one victory and a runner-up finish at Torrey Pines.
Don't Dismiss Those Without a Major | Rory McIlroy's first major victory was the U.S. Open and the same can be said for Koepka, DeChambeau and Woodland. The lone major won thus far by Justin Rose, Jim Furyk and Johnson is the U.S. Open. Tom Kite, Corey Pavin and Curtis Strange, legends of a previous generation, found their lone majors in the U.S. Open. You get the point - don't dismiss players without a major, given that so many greats have used this event as a breakthrough.
Look for Players Who Are Mentally Tough | It's a physical and mental grind, and some players fall apart. Johnson did in the final round in 2010, an experience that helped him finish the job six years later. No tournament demands more mental toughness and players who can't maintain an even keel pay the price.
---
Best Golf In-Play Betting Sites
Top US Open Golf Betting Markets
Tournament winner | The most popular golf wager, but also the most difficult to win given the size of the field. Keep an eye out for those who are playing well in events leading into U.S. Open week.
Each-way | A double wager that allows punters to hedge by picking a player not just to win the tournament, but also finish among a top number of places (such as top five) as determined by the bookmaker.
Head to head | A bet that pits two players against one another as chosen by the sportsbook (for example, Jason Day versus Jordan Spieth), either for a round or for the tournament. All that matters is how they fare against one another, not how they place in the event.
Two- and three-ball | Picking a player out of a twosome or threesome to have the best score in that day's round. Again, all that matters is how the players fare against one another. Peruse first-round groupings to find best bets.
---
US Open History
A fixture on the American golf calendar since the 1890s, the U.S. Open is overseen by the U.S. Golf Association, and any player who meets a registered handicap requirement (now 1.4 or lower) can attempt to qualify. Americans dominated the tournament's early years, winning every event between 1928-64.
From 1966-93, Americans won every year but twice. Modern times have seen a far greater diversity of winners, with non-American players winning eight times from 2004-2018, but home advantage has kicked in again based on recent results as all of the previous six winners were all from America.
The event is contested on courses known for their difficulty, with par typically reduced to 70, and at times is derided for being too punishing. The 18-hole playoff — used most recently in 2008 — has been eliminated in favor of a two-hole aggregate.
Best Bookmaker Sign Up Offers
Recent US Open Winners
| Name: | Year | Total Score | To Par |
| --- | --- | --- | --- |
| Bryson DeChambeau | 2020 | 285 | -3 |
| Gary Woodland | 2019 | 275 | -13 |
| Brooks Koepka | 2018 | 281 | +1 |
| Brooks Koepka | 2017 | 272 | -16 |
| Dustin Johnson | 2016 | 276 | -4 |
| Jordan Spieth | 2015 | 275 | -5 |
| Martin Kaymer | 2014 | 271 | -9 |
| Justin Rose | 2013 | 281 | +1 |
Check out best betting sites for welcome bonus and offers.
Related Betting Guides
FAQ
---
The US Open is from June 17-20, 2021.
The 2021 US Open is at Torrey Pines, South Course.
Yes, all of the top bookmakers will offer odds on the US Open.
The 2020 US Open was won by Bryson DeChambeau.
The US Open will be televised from Thursday to Sunday on Sky Sports Golf.
Contributors
Hi, I'm Cian Kirby
"Cian Kirby is a Production Editor in Gambling.com's content team. Working in the betting industry is familiar territory to him having previously worked for leading betting exchanges Betfair and Matchbook. Cian likes to think outside the box when it comes to gambling and his main sporting interests include GAA, Golf, National Hunt Racing, Soccer, Tennis, and Darts."
Interests
Golf
Football
Betting
Racing
Reviewer since January 2021