New York Online Sports Betting Again Held Up By Cuomo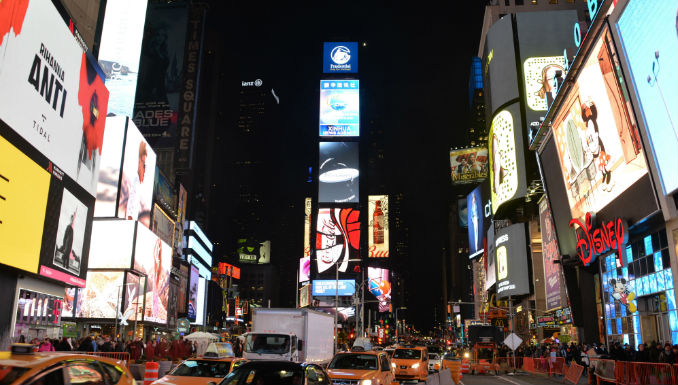 © USA Today
New York Gov. Andrew Cuomo's plan to increase sports betting is a far cry from what lawmakers, gambling stakeholders and New Yorkers have been clamoring for — mobile sports betting.
They're not going to get it. What they will get, according to Cuomo's FY 2021 budget released Tuesday, is for betting to be allowed outside of casino sportsbooks but still within the walls of the casino.
Legal sports betting is taking place at four upstate casinos and a handful of Native American casinos, all of which are far removed from New York City (and most of the state's other urban areas). Without mobile sports betting, New Yorkers are still estimated to wager billions through illegal bookmakers or unlicensed offshore sites, even as New York faces its largest budget deficit in a decade — and neighboring New Jersey and Pennsylvania sportsbooks take in hundreds of millions of dollars in legal wagers each month.
Sports betting champions in Albany such as Sen. Joseph Addabbo had hoped Cuomo, a fellow Democrat, would finally embrace online wagering after two years of battles in the state legislature. The governor's latest announcement shows he has no interest in legal betting, even as billions of dollars leave across the Hudson River and throughout the globe.
Background
Home to America's largest city, the four most-lucrative sports leagues and many of its most high-profile media companies, New York was one of the most tantalizing prospects for legal sports betting authorization even before the May 2018 Supreme Court decision to strike down the federal wagering ban. Combined with the early progress of New Jersey, which spearheaded the legal case that ultimately ended the federal ban, and its early stake as the largest sports betting market along the East Coast, sports betting backers had high hopes for New York and its place in the national market.
Nearly 18 months later, New York sports betting is a national afterthought.
New York is among the 14 states that accept bets, but it remains an footnote in the booming U.S. market. The four casinos have combined for $7 million in revenue since New York accepted its first bet in July 2019. That's a drop in the bucket of the national market, which is nearing $150 million in combined revenue since May 2018 and close to $16 billion in total wagers during that same time.
The key is online betting, or lack thereof in New York's case.
Online and mobile wagering continues to make up a larger percentage of New Jersey's monthly handle, nearing 90% as of last month. Projections from gambling industry stakeholders estimate New York is leaving an larger possible per capita online market on the table as it continues to ignore mobile betting.
Cuomo, ironically, championed the four upstate casinos and their rights to take sports bets, signing into law their right to not just open, but become the first entities in the state to accept legal sports bets as soon as the federal ban was lifted (by extension, the state's Native American tribes were also permitted to take sports bets once the ban was repealed).
Since then, he has dragged his feet on a far more consequential expansion. He decried online sports betting as a "rounding error" in previous state budgets, which is now projected to top $175 billion for the upcoming fiscal year.
No, online sports betting won't fill this fiscal year's projected multi-billion-dollar shortfall, but the nearly $50 million in tax proceeds New Jersey has received since it first offered online wagering — an estimated 25% of that coming from New Yorkers — could still make a difference.
What's Next
Cuomo remains an obstacle as lawmakers, once again, work to pass an online sports betting bill.
Now in his third term, Cuomo holds considerable sway over fellow Democrats, who hold near super-majorities in both chambers of the legislature. Without the governor's support, Democratic leadership has not prioritized the legislation from Addabbo (and others), a major hurdle. Things are further complicated by the budget deficit, as well as the hundreds of other proposals still under consideration in the legislature.
Backers hope that deficit could end up being the catalysts necessary to bring attention to the bill and earn Cuomo's support. In the meantime, six more states will start taking bets this year, and up to a dozen more could do so in 2021.
The majority of these jurisdictions will do so online, helping to continue cracking away at what is estimated to be a $150 billion national black market for sports betting. New York's governor has, again, shown little interest in bring the nation's fourth-largest state by population into the fold.