Maryland Senate Panel Hears Views on Sports Betting Bill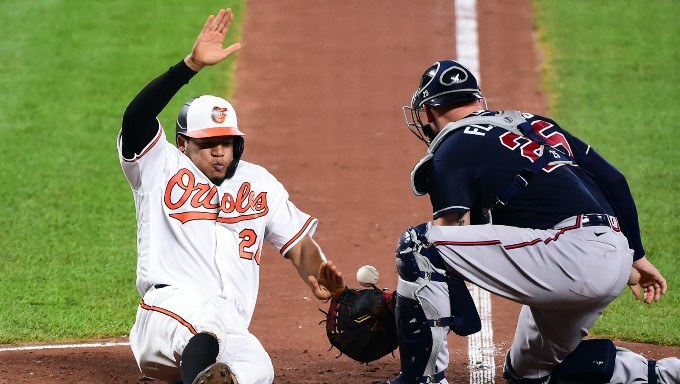 © USA Today
Maryland's effort to hammer out a sports wagering bill took another step as a state Senate committee listened to a number of witnesses Thursday commenting on a House of Delegates bill that provides a framework for what retail and online sports betting would look like in the state.
The Senate is expected to add its own amendments to the bill, designated HB940, at which point a reconciliation process likely will occur. In November, Maryland voters approved sports wagering by a 2-to-1 margin.
---
RELATED: More about Maryland sports betting and gaming
---
A hallmark of HB940 is its emphasis on on minority and women-equity interest in the sports wagering business and encouraging that inclusion through the application process for licenses. The House approved HB940 on March 11.
The bill the Senate is considering sets up two classifications for retail licenses, also known as sports wagering facilities. Currently, there are 12 in Class A and 10 in Class B. There is also a category for 15 online licenses.
The Class A licenses are specified: The state's six casinos, the state's horse racing licenses holders, three professional sports teams, the Timonium Fairgrounds, and an OTB facility, the Riverboat on the Potomac in Charles County. The Class B licenses would be competitive and selected by a Sports Wagering Application Review Committee (SWARC). The online licenses are currently unspecified and also awarded by the SWARC.
More Licenses in Class A Category?
Thursday's witnesses before the Budget and Taxation Committee represented several minority-owned or women-owned businesses already engaged in gaming-related businesses, whether bingo operations or OTBs, that also want to be moved by Senate amendment into the Class A category. It should be noted that the Class A application fee is $250,000 while the competitive Class B application license fee is $50,000. A mobile sports wagering license application fee is $500,000.
Some witnesses argued on behalf of more online gaming licenses to promote more minority and women-owned participation.
Brian Hess, who successfully promoted the inclusion of a Sports Bettors' Bill of Rights in Virginia and Washington D.C. sports wagering legislation, renewed that call Thursday. The Sports Bettors' Bill of Rights specifies provisions for mitigating problem gambling and for bolstering consumer protections. National organizations on problem gambling have said that HB940 falls short in that regard.
Casinos Want Online & Retail Licenses
Bob Garagiola, on behalf of Maryland Live! Hotel & Casino, pushed for casinos to receive both a retail and online license and suggested online licenses originally be capped at 12. More could be added later if it seems appropriate.
Kerry Watson, speaking for MGM Resorts International, made the point that a meaningful real tax impact would be in the casinos integrating sports wagering, retail and online, with retail casino business that, so far, has made a significant financial contribution to education in Maryland. He also said that the online BetMGM operation could be ready by football season.
Michael Arrington, of Capital Connections, said that to make meaningful impact as far as minorities and women earning opportunities in the gaming industry, ownership is the key. Arrington is in partnership with two bingo facilities, now electronic bingo, and urged that those two businesses — Bingo World and Rod & Reel — be included in Class A.
"To limit opportunities to casinos and racetracks and stadiums is far too restrictive when you talk about minority business participation," Arrington said. "There's no logical reason to limit such a huge revenue generator in such a manner other than to protect market share."
Be first to get our exclusive sports offers!
Join today to stay up to date on your states gambling news and offers.
Betting News Articles