Super Bowl Bets: Matthew Stafford Favourite For The MVP Award
© PA
Super Bowl MVP Betting Tip:
---
It's Super Bowl time and the surprise package Cincinnati Bengals are set to take on the star-studded LA Rams at SoFi stadium to decide NFL's champion team.
While there's a bamboozling range of markets on betting sites to punt on, ranging from who'll win the game to what colour energy drink will be spilled over the winning coach at the end of the game, sometimes it's best to just keep things simple.
And what could be simpler than the Super Bowl MVP award?

Established 2017
Naturally, the quarterbacks have a distinct advantage, with 31 of 55 gongs going to one of the men lining up under centre, and seven of the last 10 have gone that way.
Tom Brady (who else?) holds the record for most Super Bowl MVP crowns with five, Joe Montana won three, and only three other players - Terry Bradshaw, Eli Manning and Bart Starr - have won it twice.
But who'll be clearing a spot on their mantelpiece for one of the most prestigious awards in the game following Super Bowl LVI? Here are some of the runners and riders.
Selected Super Bowl MVP Odds
Matthew Stafford - LA Rams, Quarterback
Stafford is currently the MVP favourite by a wide margin in the Super Bowl betting and it's easy enough to see why.
As the starting quarterback for the strongly-favoured home town Rams, the 34-year-old looks an obvious play and is clearly popular with punters as he is an 6/5 frontrunner in the market.
Freed from the shackles of a moribund Detroit having been drafted by the Lions first overall in 2009, Stafford enjoyed his best season statistically in almost a decade - throwing for 41 touchdowns (a mark he's reached just once before), as well as 4,886 yards and a career-best completion percentage of 67.2.
Cooper Kupp - LA Rams, Wide Receiver
Stafford's connection with Cooper Kupp has helped hugely in building those numbers as they formed one of the most devastating QB-to-WR link-ups in NFL history this term.
Kupp fell just 18 yards short of breaking Calvin Johnson's receiving yards record, posting 1,947 yards in the regular season and adding 386 more in the playoffs so far. He also had 20 scores in those games and is capable of stacking a couple more here.
The 7/1 on William Hill to take the MVP award looks tempting given that touchdown haul. If he torches the Bengals secondary, one of Stafford or Kupp will likely walk away with the award.
Joe Burrow - Cincinnati Bengals, Quarterback
That assumes Joe Burrow doesn't continue to make the kind of outrageous escapes that have taken his Cincinnati Bengals club to the verge of a first ever Super Bowl title.
It was clear from his rookie season in 2020 that Burrow was at home in the pro league, but it was also no shock he ended it with a torn ACL given the poor protection he received.

Established 2008
Naturally there were doubts among some about how he'd look on returning, but he answered those with a whopping 630 completions at a clip of over 70 per cent with 4,611 yards passing, 34 touchdowns and a QB rating of 108.3.
446 of his yards came in a four-touchdown performance in Week 17 against a home Chiefs team that'd won eight straight games.
If the Bengals cause one more upset this season, Burrow at 11/5 for MVP will be one of the most popular Super Bowl bets.
Ja'Marr Chase - Cincinnati Bengals, Wide Receiver
Chase enjoyed a debut season that holds comparison with few others. 1,455 yards earned at a rate of 18 yards per catch, which includes 13 touchdowns puts him in elite company – only he and Randy Moss have hit those numbers at the age of 21 or younger.
His 266 yards against the Chiefs in that Week 17 game and two 100-yard games against the Raiders and Titans in the playoffs have been huge for Burrows' boys and show how important Chase is to this offence.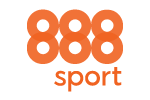 Established 1997
At odds of 22/1 with NFL betting sites, he's clearly a long-shot for the MVP, but his explosive playmaking ability and crucial role could make him a decent value bet if Cincy upset the odds.
Aaron Donald or Von Miller - LA Rams, Defensive Line
Of the defensive talent on show, these two names stand out should the LA Rams get after Burrow and his leaky protective line. Aaron Donald is, by general consensus, the true Most Valuable Player in the league, even if he doesn't get the attention of flashier players.
He has 98 career sacks in his eight seasons in the league, but it's the disruption he causes to opposing offences that adds countless more pressures and hits for other players on the Rams defence.
That's where Von Miller comes in. He already has one Super Bowl MVP title to his name having taken the award when the Broncos beat the Panthers in Super Bowl 50.
The veteran rusher would join a very select club of players who've won two such awards, and the Bengals O-line matches up very nicely based on how it performed versus the Titans in the Divisional round.
Donald is available at 18/1, while Miller can be found at 45/1 with 888sport and is a very attractive long-odds play.
Evan McPherson - Cincinnati Bengals, Kicker
Okay, yeah, he's kicker, but hear me out.
Perhaps it's because he's a rookie and is yet to collect the scars many at his position suffer, but 22-year-old McPherson has kicked so straight and true this post-season it's hard to completely discount him in the MVP market.

Established 1946
His bravado before hitting the game-winning kick against the Titans is what legends are made of – he told a teammate, "looks like we're going to the AFC Championship game" before trotting out to dispatch a 52-yarder as time expired.
His clear-eyed, fearless confidence encapsulates the spirit of this young team.
If this is a close, low-scoring game – and both defences could turn it into just that – McPherson's ability to hit multiple kicks from long-range could be crucial. He is a huge 90/1 on for the MVP and could make history as the first kicker to win the award in a tight contest.
Stay In The Loop With Free Bets, Insider Tips & More!
Live Betting. Sports Promos. Sent Weekly.