Best bets for 2021-22 NBA MVP, Coach and Rookie of the Year
© USA Today
And suddenly, the NBA is back. If it seems rather quick for the league to return this soon, there's a reason.
The pause because of the coronavirus pandemic and the 2020 NBA playoff bubble in Orlando pushed the following season's start to Dec. 22. It wasn't until July 20 when the Milwaukee Bucks defeated the Phoenix Suns in six games to claim the NBA title, leaving just three months between the Bucks celebrating their title and tipping off the 2021-22 campaign against the Brooklyn Nets on Tuesday.
This is the last time a shorter offseason will exist, barring another global pandemic or some other catastrophe of that nature.
Individual award debates tend to rage on more in the NBA than in other leagues. NFL accomplishments are more heavily reliant on support from teammates. An MLB player only has limited opportunities to make an impact on the game. Whereas in the NBA, it's easier to notice individual accomplishments and for a player to impact a team throughout a game and a season.
To help you with your NBA betting, here are the candidates who could win MVP, Rookie of the Year and Coach of the Year this season.
All odds are from DraftKings Sportsbook.
Must be 21+ and in a legal betting state to participate. T&Cs apply. Gambling Problem? Call 1-800-GAMBLER
MVP Kevin Durant, Brooklyn +600
He's the best player in the world. Honestly, that should be enough of a reason to want to back Durant to win this year's MVP award.
There were concerns about the lingering effects from his Achilles injury that forced him to miss all of the 2019-20 season, but he resembled his dominant self in the regular season, averaging 27 points while making 54% of his shots, including 45% from 3-point range. Still, some wondered if he could hold up during the postseason.
Then Durant took over.
With Kyrie Irving and James Harden nursing injuries during the postseason, Durant pushed the eventual champion Bucks to seven games. Those who enjoy hypotheticals pointed out if his foot was a tad further back on the game-tying jumper in the final moments of regulation in Game 7, it would've been a 3 and the Nets would have advanced.
Durant averaged a playoff-career best 34.3 points per game converted 51% of his shots. In the Eastern Conference Finals, he averaged 35 points and 10 rebounds a game while playing an average of nearly 43 minutes a game. Any questions about his Achilles were answered.
He wasn't done this past summer. Durant then led an average – by Team USA standards – group to the Gold Medal during the Tokyo Olympics.
ESPN.com's NBARank had Durant No. 1 this season after he was at No. 6 coming off his Achilles injury. Media members select the MVP award, and some of the people who voted on NBARank also have MVP votes. You could say Durant is already the leader for the award.
Luka Doncic is the favorite at +380 and has shown he can put up gaudy numbers and highlight-reel-worthy plays. But the Dallas Mavericks will need to win more for him to garner serious consideration for MVP. And with Jason Kidd taking over head coaching duties for Rick Carlisle, a transition period is to be expected.
Milwaukee's Giannis Anteotkounmpo (+800) could dominate his way to a third MVP, given his all-out mentality and improved perimeter jumper he has displayed during the preseason. But voters could be hesitant to give him his third MVP in four seasons. And there's the real possibility the Bucks manage his minutes in hopes of saving him for another deep postseason run.
Denver's Nikola Jokic won the MVP last season and entered with +2500 odds. This year, he's +1500 to repeat.
Coach of the Year: Rick Carlisle, Indiana +2000
There are essentially two criteria used when picking the Coach of the Year. It's either given to the person who led the best team during the regular season or a coach who exceeded expectations and elevated a franchise.
Over the past 10 years, the award has been given to the coach with the best regular-season record four times. Tom Thibodeau at Chicago in 2011, Greg Popovich at San Antonio in 2014, Steve Kerr with the Golden State Warriors in 2016 and Mike Budenholzer in 2019 with the Bucks.
Thibodeau won the award last season for taking over and transforming the Knicks from a 21-45 team to a group that went 41-31 and earned a berth to the playoffs. It was the perfect example of how a coach can earn this award by turning around a franchise.
For those who want to make this part of your sports betting play, it feels like we are more likely to get a Thibodeau-esque Coach of the Year this season. Brooklyn's Steve Nash is the favorite at +850, and the Nets will likely finish with the best record. But are voters going to be keen to credit Nash for a group that features Durant, James Harden and possibly Kyrie Irving?
There are seven coaches who are leading teams for the first time this season. Let's eliminate some possibilities.
Chauncey Billups at Portland (+3000) is unlikely to generate much support from the media given the controversy around his hiring. Also already discussed how it was unlikely Kidd (+1400) could improve on what Carlisle did at Dallas. Plus, we remember how much Milwaukee improved once Budenholzer replaced Kidd.
Jamahl Mosley in Orlando (+8000) and Wes Unseld Jr. In Washington (+4500) are taking over rosters that may be beyond saving for this upcoming season.
That leaves Boston's Ime Udoka (+1500), Carlisle at Indiana (+2000) and Willie Green at New Orleans (+3000).
Gambling problem? Call 1-800-GAMBLER (CO, DC, IL, IN, LA, MD, MS, NJ, OH, PA, TN, VA, WV, WY) Call 877-8-HOPENY or text HOPENY (467369) (NY). Must be 21+ to wager. Please Gamble Responsibly. Call 1-800-NEXT-STEP (AZ), 1-800-522-4700 (KS, NV), 1-800-327-5050 (MA), 1-800-BETS-OFF (IA), 1-800-270-7117 for confidential help (MI). Visit BetMGM.com for T&Cs. US promotional offers not available in NV, NY or ON.
All three have young all-star worthy talent to work with and develop. There's Jayson Tatum in Boston, Domantas Sabonis in Indiana and Zion Williamson in New Orleans.
But I see this year's award following the same blueprint as Thibodeau's last season: experienced and proven coach transforming a solid roster into a winner. Carlisle is already considered one of the premier coaches in the league and won the award in 2002 with the Pistons. He led the Mavericks to a title over a Miami Heat team that featured LeBron James, Dwayne Wade and Chris Bosh. The point is he didn't forget how to coach.
And now he inherits a playoff-caliber roster with one of the top young bigs in Sabonis, in addition to proven perimeter players such as Malcolm Brogdon, Caris LeVert and T.J. Warren. Indiana will likely rebound and make the playoffs after missing out last season, which would play an instrumental role in Carlisle earning Coach of the Year.
Rookie of the Year: Cade Cunningham, Detroit +300
The last five winners of the Rookie of the Year were guards, so it's no surprise the top three favorites for the award this year are also perimeter players, with Houston's Jalen Green (+200), Detroit's Cade Cunningham (+300) and Orlando's Jalen Suggs (+750) top on the odds board.
All three are on bad teams, so the minutes and opportunities to put up stats will be there for each of them.
Green has the advantage of facing more NBA-type players last season in the G-League, where he averaged 17.9 points, 4.1 rebounds and 2.8 assists per game. He is also not lacking for confidence. Green will launch, and convert, contested 3s or long jumpers over defenders and utilizes his quick-twitch athleticism to attack the rim. He has the tools to average 20 a game in his rookie season.
Cunningham lived up to the hype during his one season at Oklahoma State, where he averaged 20.1 points, 6.2 rebounds and 3.5 assists per game. He showed off his NBA-level skills with smooth step-back jumpers and the ability to score off the dribble or effectively run a pick-and-roll. There won't be as much pressure for Cunningham to handle the ball in Detroit with 2020 first-round pick Killian Hayes returning and established veteran Jerami Grant on the wing.
Rookie of the Year will likely come down between these two. It's hard to give one the edge over the other, so I'm taking the slightly better odds with Cunningham. There's also the chance Detroit could contend for a playoff spot, which would bolster Cunningham's chances. Yes, both teams were bad, but at least Detroit has an improved Grant and young talents such as Hayes, Saddiq Bey and Isaiah Stewart that could potentially help the team be somewhat relevant, whereas it's difficult to find any reason to get excited about Houston's roster, outside of Green.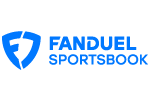 Established 2009
Must be 21+ to participate. T&Cs apply.
Be first to get our exclusive sports offers!
Join today to stay up to date on your states gambling news and offers.