Eagles vs. Chiefs NFL Player Props, Odds & NFL Week 11 Predictions
Last Updated:
Nov 20th, 2023
© PA
Eagles vs. Chiefs NFL Player Props & NFL Prediction for Week 11:

In the highly anticipated Eagles vs. Chiefs NFL Monday Night Football matchup, a Super Bowl LVII rematch is set to unfold at Arrowhead Stadium. This game is a highlight for NFL player props for MNF, with both teams showcasing impressive records. The Philadelphia Eagles, leading the NFC with an 8-1 record, have been an offensive powerhouse, averaging 28.0 points per game. Their only setback was a 20-14 loss to the Jets in Week 6.
The Kansas City Chiefs, reigning Super Bowl LVII champions, have maintained their top form, standing at 7-2 and leading the AFC. After a stumble in their home opener, they've rallied to win seven of their last eight games. Their resilience was on display in their latest victory, a 21-14 win over Miami in the NFL Frankfurt Games, bouncing back from a surprising 24-9 defeat to Denver.
In their previous encounter, the Chiefs clinched the title with a dramatic 17-point surge in the fourth quarter. Currently, the Chiefs are 2.5-point (-115) at BetMGM favorites , with the game's total points set at 45. This showdown is not just a battle for supremacy but also a prime focus for those looking at NFL picks and the best online betting sites.
⭐ Unlock EXTRA $1,500 & for the NFL Week 11!!! ⭐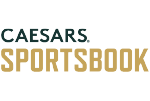 Established 2013
Must be 21+ to participate. T&Cs apply.
Eagles vs. Chiefs Picks, Predictions & Player Props
How to Watch Eagles vs. Chiefs
Date: Monday, November 20, 2023
Kick Off: 8:15 PM ET
Location: GEHA Field at Arrowhead Stadium
Where to Watch: ABC/ESPN


The stage is set for a blockbuster NFL Monday Night Football matchup, as the Kansas City Chiefs aim to cover the -2.5 point spread in their Week 11 face-off against the Philadelphia Eagles. This Eagles vs. Chiefs prediction centers around a Super Bowl rematch, with the added advantage of Kansas City playing at their formidable home ground, Arrowhead Stadium. The Chiefs, known for their resilience and strategic prowess, are gearing up for what promises to be an electrifying contest.
Both teams are among the elite in the NFL, with many considering them the top two. The Eagles have been nearly flawless this season, their only loss occurring in a game where key offensive lineman Lane Johnson was absent. However, when it comes to clutch performances, Chiefs' quarterback Patrick Mahomes is unparalleled. His ability to make crucial plays, whether scrambling for first downs or finding receivers in tight spots, is a game-changer.
---
⭐ Unlock EXTRA $1,500 & for the NFL Week 11!!! ⭐
---
Moreover, the Chiefs' defense has shown remarkable improvement from last season, displaying their mettle in critical moments, like their recent game against the Dolphins. The defensive unit's ability to rise to the occasion could be a decisive factor. Additionally, head coach Andy Reid's expertise in game preparation is well-known, giving the Chiefs an edge in strategy.
In what promises to be an enthralling game, the Chiefs, with their combination of Mahomes' leadership, a fortified defense, and Reid's tactical acumen, are well-positioned to cover the Chiefs -2.5 ATS (-115) at BetMGM. This matchup is not just a highlight of NFL Week 11 picks but also a testament to Kansas City's ability to excel in high-stakes games.
⭐ NFL ATS Pick: Chiefs -2.5 ATS (-115) at BetMGM
Established 2018
Gambling problem? Call 1-800-GAMBLER (CO, DC, IL, IN, KY, LA, MD, MS, NJ, OH, PA, TN, VA, WV, WY) Call 877-8-HOPENY or text HOPENY (467369) (NY). Must be 21+ to wager. Please Gamble Responsibly. Call 1-800-NEXT-STEP (AZ), 1-800-522-4700 (KS, NV), 1-800-327-5050 (MA), 1-800-BETS-OFF (IA), 1-800-270-7117 for confidential help (MI). Visit BetMGM.com for T&Cs. US promotional offers not available in KS, MS, NV or NY.
Eagles vs. Chiefs Player Props & NFL Picks
⭐ NFL Player Prop #1: Travis Kelce OVER 74.5 receiving yards (-110) at bet365
Travis Kelce is poised to surpass 74.5 receiving yards, making him a top pick for NFL Monday Night Football Picks. This Eagles vs. Chiefs prediction hinges on Kelce's consistent performance this season, where he's averaging 74.6 yards per game. With 597 receiving yards and 57 catches over eight games, Kelce's track record speaks volumes. He's been a favorite target, receiving the ball 72 times and scoring four touchdowns. His presence on the field is not just about statistics; it's about the personal drive.
Facing his brother on the opposing team adds an emotional edge, potentially boosting his performance. Kelce's knack for shining in big games, especially in November home games against NFC teams, where he's scored the first touchdown in the last three matchups, further cements his potential to exceed expectations in this crucial game.
⭐ Unlock EXTRA $1,000 & for the NFL Week 11!!! ⭐
---
⭐ NFL Player Prop #2: Jalen Hurts OVER 35.5 rushing yards (-114) at FanDuel
Jalen Hurts is a strong candidate to exceed 35.5 rushing yards, a key factor in NFL MNF Picks and NFL Week 11 picks. The Chiefs' defense, while robust, has shown vulnerability against mobile quarterbacks this season, conceding notable yardage to the likes of Russell Wilson, Justin Fields, and Trevor Lawrence. Hurts, known for his agility and rushing ability, is coming off a restful bye week, likely enhancing his physical readiness. His performance against Dallas, where he achieved 36 rushing yards, and his impressive 70-yard rush in the Super Bowl against Kansas City, underscore his capability to exploit defenses with his mobility.
Hurts' statistics this season further bolster this Eagles vs. Chiefs prediction. With 2,347 passing yards and 15 touchdowns, he's a dual-threat quarterback. His ground game is equally impressive, with seven rushing touchdowns and 316 rushing yards, ranking second on the Eagles. His consistent performance, including scoring touchdowns in five of the last six games against AFC opponents and surpassing 47 rushing yards in the last five encounters with AFC West teams, indicates his potential to make significant rushing contributions in this crucial game.
⭐ Unlock EXTRA $150 & for the NFL Week 11!!! ⭐
---
⭐ NFL Player Prop #3: Patrick Mahomes Over 24.5 Rushing Yards (-115) at Caesars
In this much-anticipated Eagles vs. Chiefs clash, a standout NFL MNF Pick for NFL Week 11 is Patrick Mahomes surpassing 24.5 rushing yards. Mahomes, known for his dynamic play, has impressively racked up 258 rushing yards this season, showcasing his ability to make significant ground gains. His rushing skills complement his renowned passing game, where he's tallied 2,442 yards in nine games, averaging 271.3 yards per game with a 68.6% completion rate.
Mahomes' agility and knack for finding running lanes make him a dual-threat against any defense, including the Eagles. His tendency to make crucial runs in high-stakes situations supports the prediction that he'll exceed the 24.5 rushing yards mark, making him a pivotal figure in NFL Week 11 picks .
⭐ Unlock EXTRA $1,500 & for the NFL Week 11!!! ⭐
---
As we look forward to the thrilling 2023 NFL season, there's another exciting development on the horizon for sports betting enthusiasts. As of September 28, Kentucky has officially launched online sports betting, paving the way for the emergence of new Kentucky betting apps. This opens up a new realm of opportunities for fans and bettors alike. Stay tuned for more updates on this front.
FAQ
BetMGM offers a unique Bonus where your first bet can earn you up to $1,500 which can be used to place your bets on the college basketball season. This means if you place a bet and lose, BetMGM will match the amount (up to $1,500) as free bets in your account, providing another chance to win.
To claim, new users need to register, make a first-time deposit, and then simply place their first real-money wager on any FanDuel Sportsbook market that is live on the platform. All users will receive their bonus bets within 72 hours of the bet placement.
If the player's qualifying wager is graded as a loss by Caesars, the participant will earn a one-time Bonus Bet token equal to the lesser of (1) the full value of the Qualifying Wager or 2) $1,000 (the "Bonus Bet").
Be first to get our exclusive sports offers!
Join today to stay up to date on your states gambling news and offers.